Best 15 Quick And Easy Bathroom Decor Ideas
A bathroom decor is an important part of everyone's home. We all want our bathroom to be decorated very well. Normally, we note that our bedroom, kitchen, living area is well decorated. But we forget to decorate our bathroom. As it should not be. Because it is important to have a good bathroom too.
If you're querying how to decorate a bathroom, so we have the best 15 quick and easy bathroom decorating ideas. And you'll love these small bathroom design ideas.
Use some soothing palette

Include a row of tile

Free up more floor space.

Mix print and texture

Use some colorful displays

Include a trough sink

Use your windows

Use a small table

Some towel racks

Select a big mirror

Use decent paint

Bathroom acts of art

Use lighting fixture replacement

Maximize storage

Update your textiles
Use Some Soothing Palette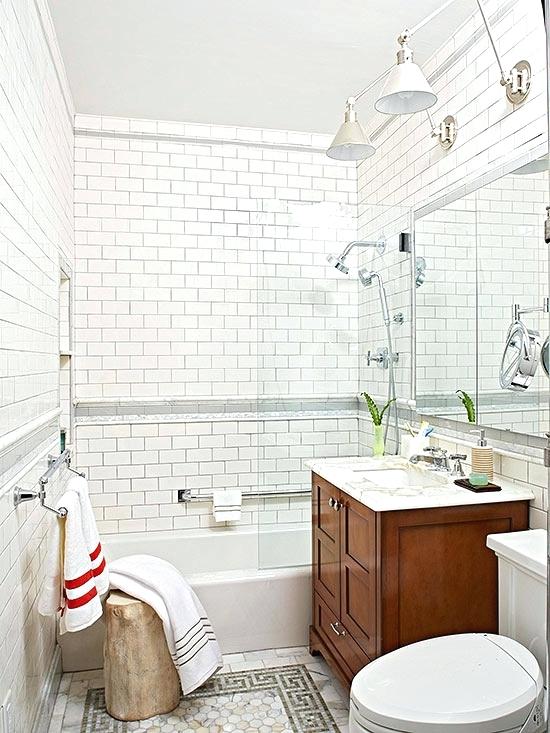 Bathroom decorations with tones of off-white, white, and can generate a calming feel in this small bath. Use some soothing palette are important for your bathroom decor. It looks good and decent. The Greek key tile design on the floor adds interest to the bathroom decor and removes the need for a bright rug.
Must Read: How to Save Water in Bathroom?
Add A Row Of Tile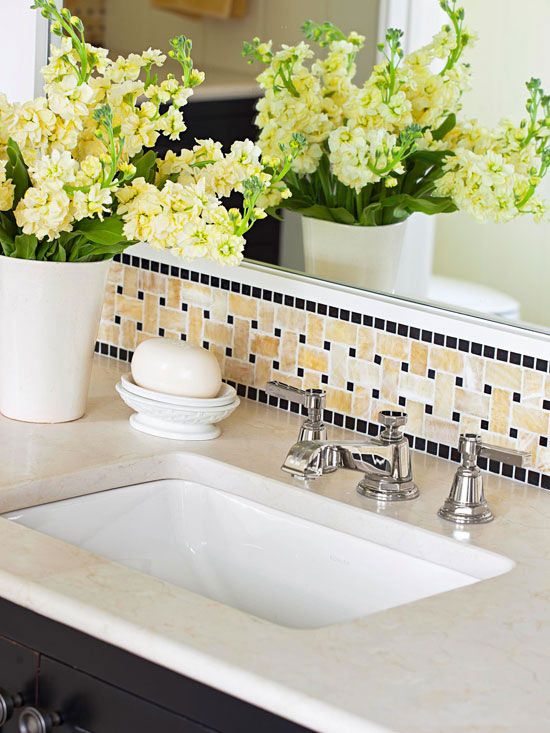 We should always use clean tile for our bathroom décor. Include a row of decorative tile in your bathroom for decor. This bathroom decor idea is too great for budget-friendly changes. Use of these types of ideas makes our bathroom perfect.
Free Up More Floor Space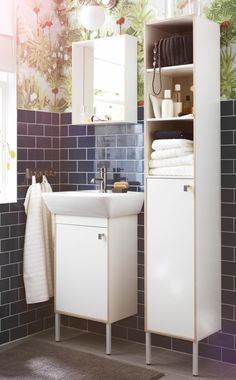 Bathroom feels larger with a wall-mount sink. The bathroom decor idea frees up more floor space and gives the room a different and amazing look. The bathroom is looking good if it is more spacious. Also, fresh air comes in the spacious bathroom.
Mix Print And Texture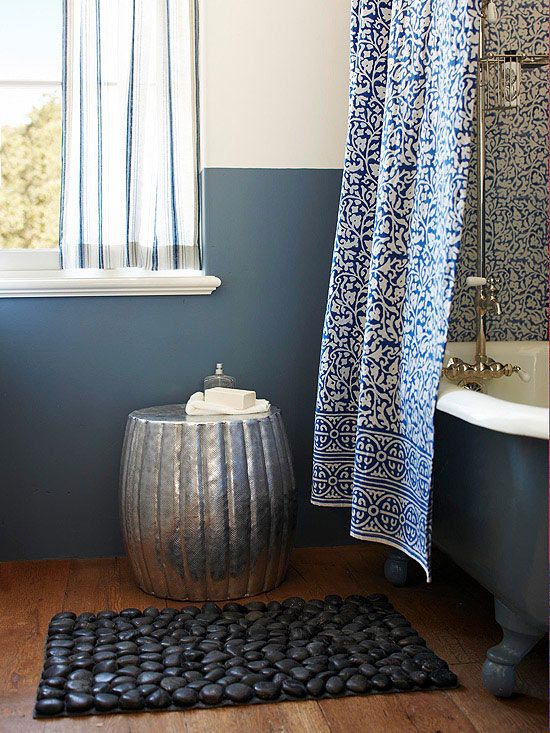 Don't be scared to mix prints and textures in your bathroom decor. Here, a textured rug and metallic stool include panache to the white-and-navy-print shower curtain. Attach to a single color when decorating a bathroom with various patterns and prints.
Use Some Colorful Displays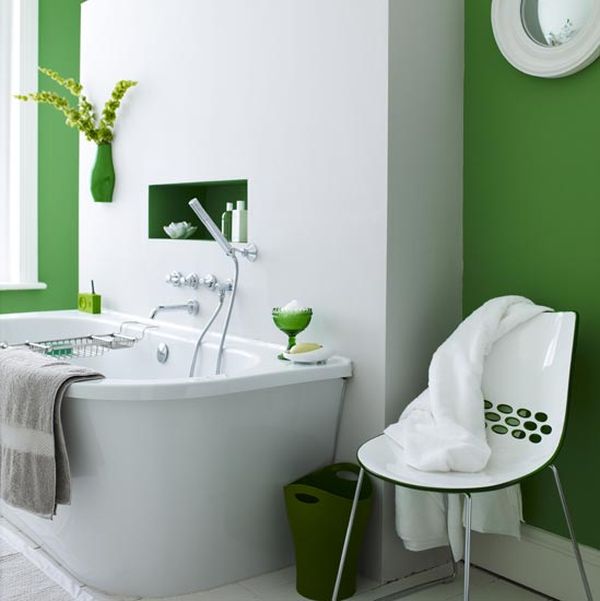 Reinforce your bathroom color design by including colorful towels to wall-hung storage units. Accent a green-and-white design with pops of coral to have the room lively and amazing.
Include A Trough Sink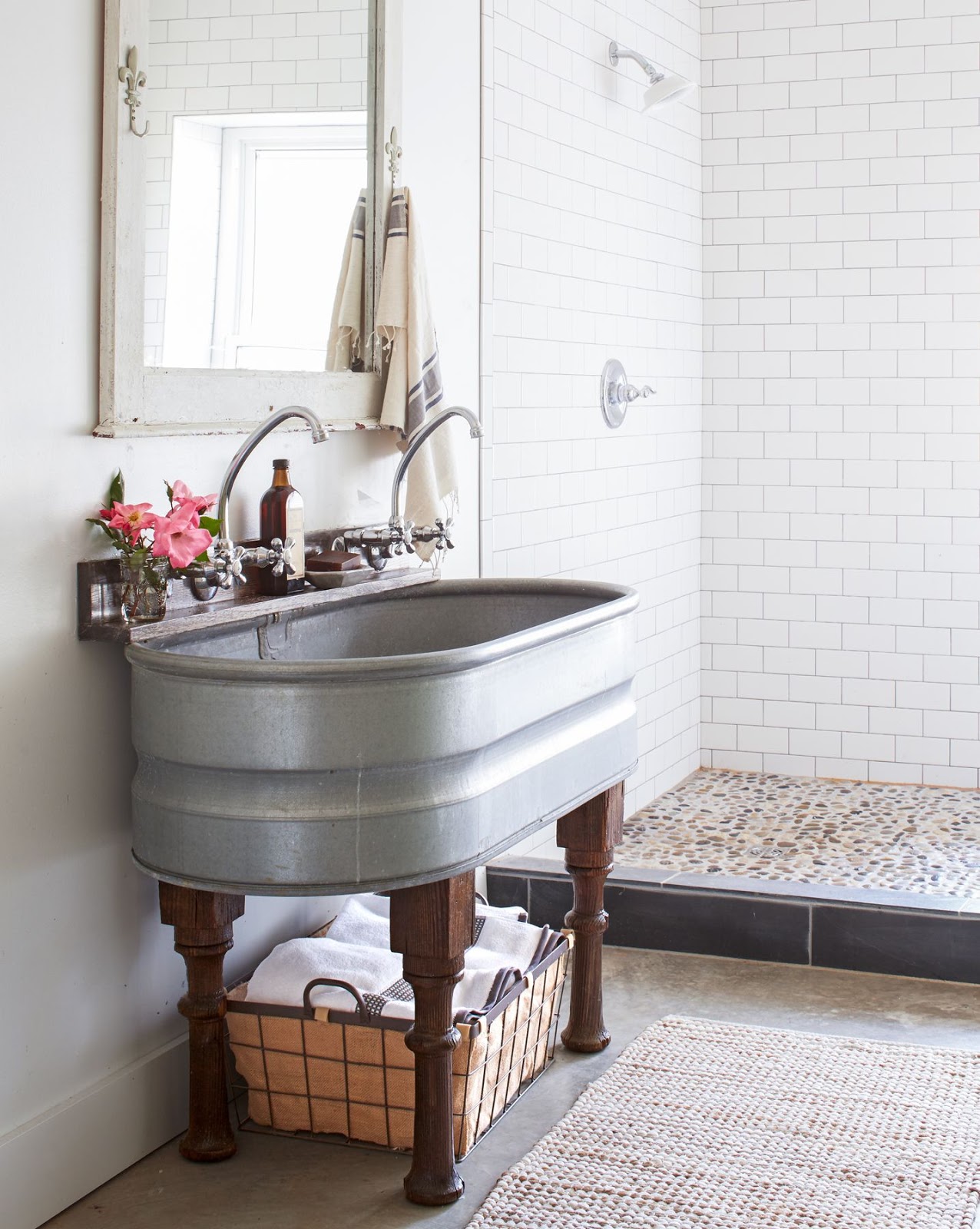 Sharing a bathroom is tough, but there's a simple way around it. A large trough sink in a children bathroom can accommodate three children at once, with step seats to match.
Use Your Windows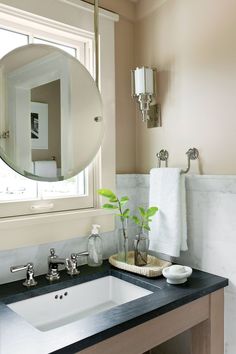 No walls to fix a mirror? No issue. Simply fix it in front of the window, which generates privacy with a purpose. We can decor our bathroom by hanging the mirror on the window of our bathroom.
Use A Small Table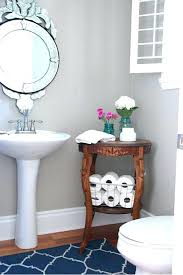 Take a small table with an open base so it doesn't block off space. It'll give you a spot to set magazines, candles, or flowers in your bathroom.
Some Towel Racks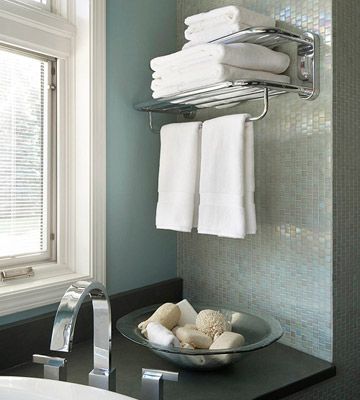 Towel racks over the tub are both comfortable (no more tip-toeing around when you're soaking wet!) and save on wall space in your bathroom.
Select A Big Mirror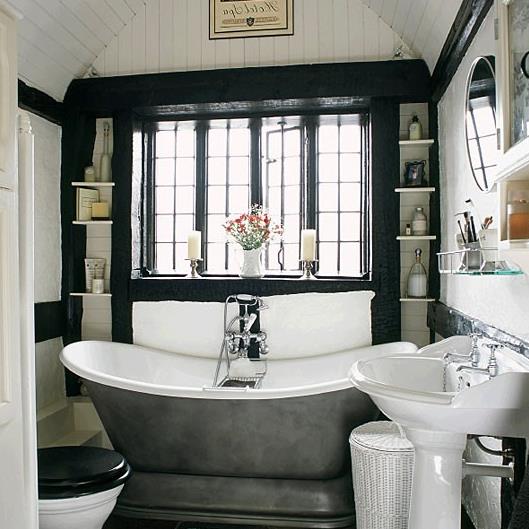 Don't be scared of big pieces in a small bathroom. A large mirror over a tub generates the illusion of a larger space in your bathroom.
Use Decent Paint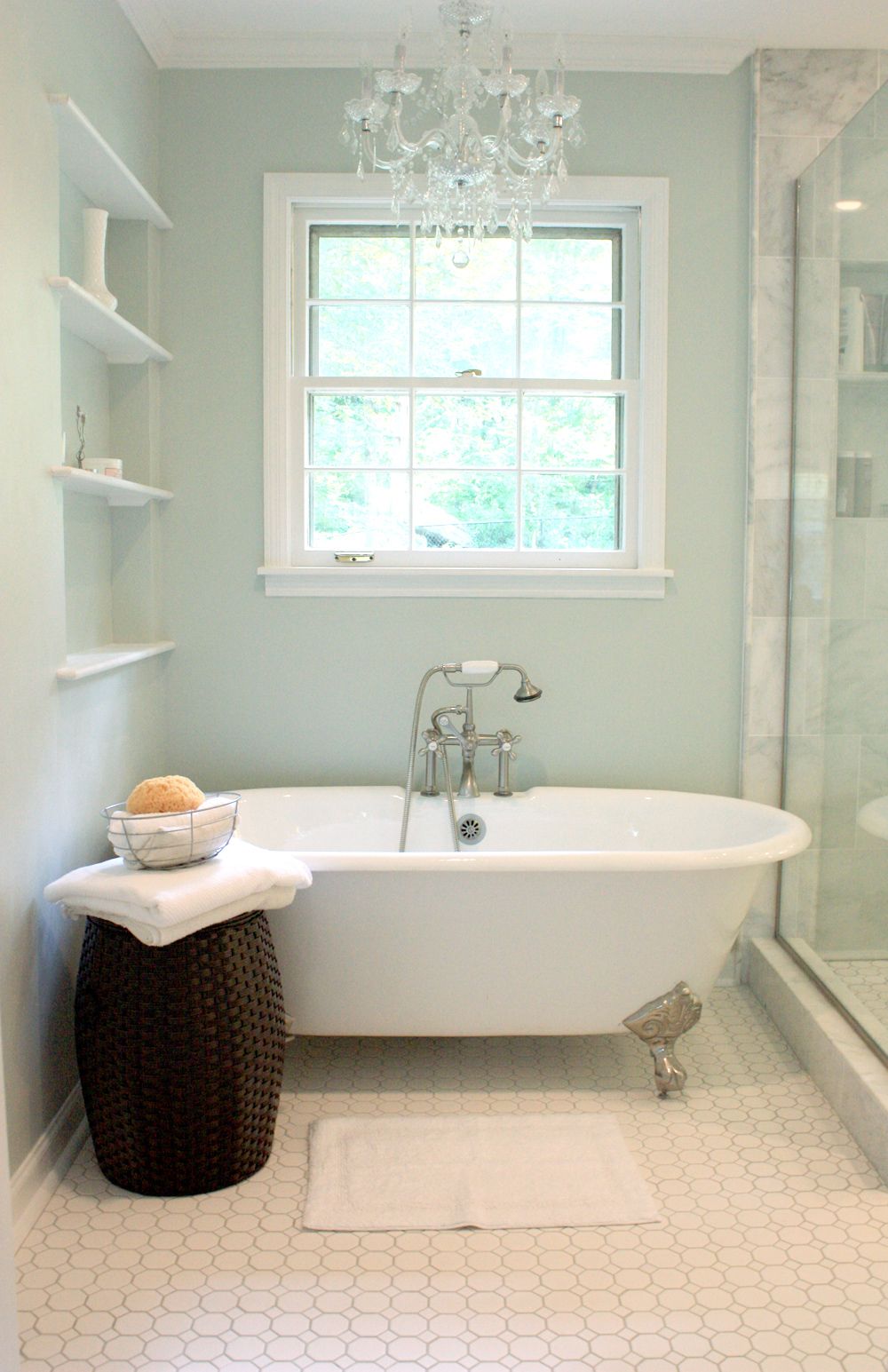 Paint your bathroom walls with the perfect and decent shade you selected. It's no longer important to select gloss in a bathroom to resist moisture, ask the paint shop to include an additive to matte paint to keep it from mildewing.
Don't simply paint the walls — purchase a semi-gloss paint or eggshell paint and paint the cupboards, too.
Bathroom Acts of Art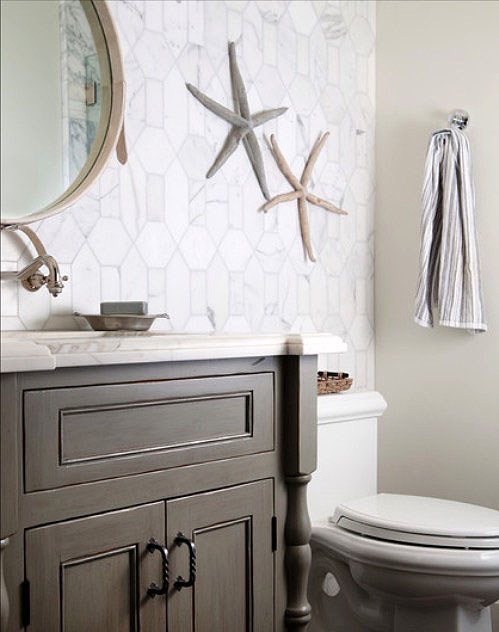 There's not necessary to look at unadorned walls in your bathroom. Used canvas prints are water resistant and affordable. And use the oversized proportions for the genuine visual impact. For a different look, have a local printer blow up a popular photo into customized wall art. Nowadays, custom printers can perform canvas prints and even cover them for water protection.
When creating of bathroom decorating ideas for art, think away a canvas print. A wall gallery of favorite things like baskets or starfish can be another style to decorate your bathroom walls.
Use Lighting Fixture Replacement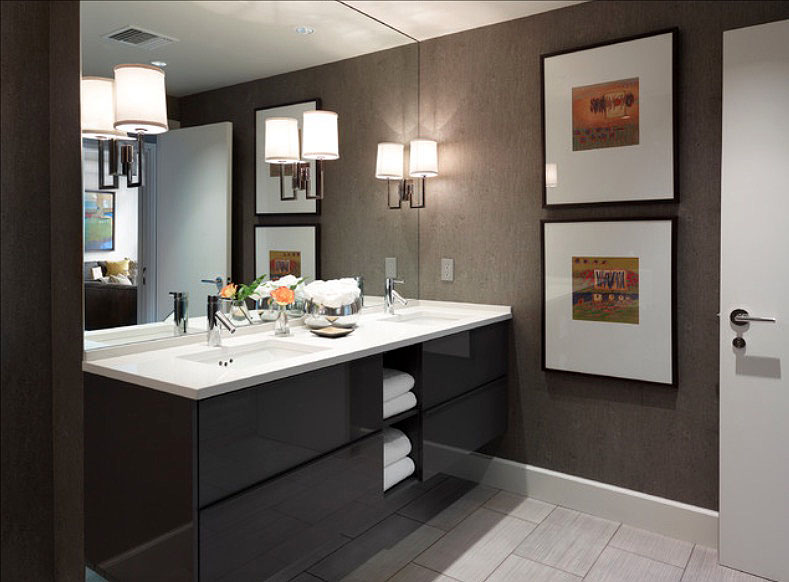 There's a large variety of affordable lighting fixtures possible. Replace outmoded lighting fixtures with different ones from your home improvement store. Electrical projects are properly left to professionals, but with some best direction, changing out lighting fixtures shouldn't be tough for a DIY-er.
Be unique when updating lighting. Bathroom lighting trends include fixing pendants and light bars that diffuse light in a room. Choose LED lighting fixtures since they're the most power efficient and don't burn your bathroom up. The lighting fixture is the too important thing for bathroom decor.
Maximize Storage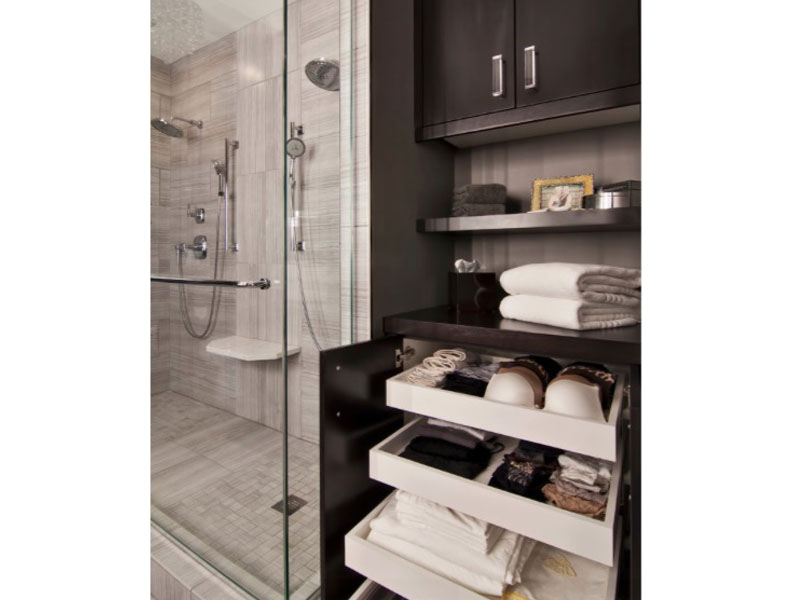 Decluttering the bathroom will give it a freshly refreshed look. If you're space challenged, look at how you can update on existing storage. Including pull-out drawers (those sort items easier) into a cabinet is a simple weekend upgrade. Regular sizes of pull-out drawers are accessible at most home improvement stores.
We have different ideas/ways to maximize storage include:
Floating wall shelves/rocks.

Wall mounted buckets/baskets.

Including a little furniture-style furniture to the room.
Update Your Textiles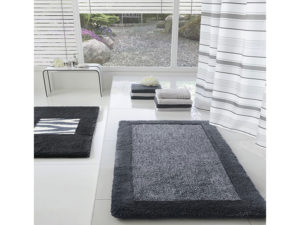 You're now on your ultimate bathroom decor stages. This part's like including a large bow to a present. Give or throw away your used, mismatched towels and include different soft goods to your bathroom decor. An accent pattern or color would be a stylish design touch. Here are some unique textiles for your bathroom decor:
Some towels

New floor Mat

Shower decoration. 

If you have a color you're going with for your some towels and new floor mat, select a printed or patterned shower decoration that contains some of that color to include pop to your bathroom decor.
Further Read: How to Make the Perfect Home Garden?
Note:
Well, there are plenty of ideas for the bathroom decor, but these 15 Ideas can be done in a very easy and quick way with good look.