Beautiful Japanese decorations Ideas for homes Inspiration & You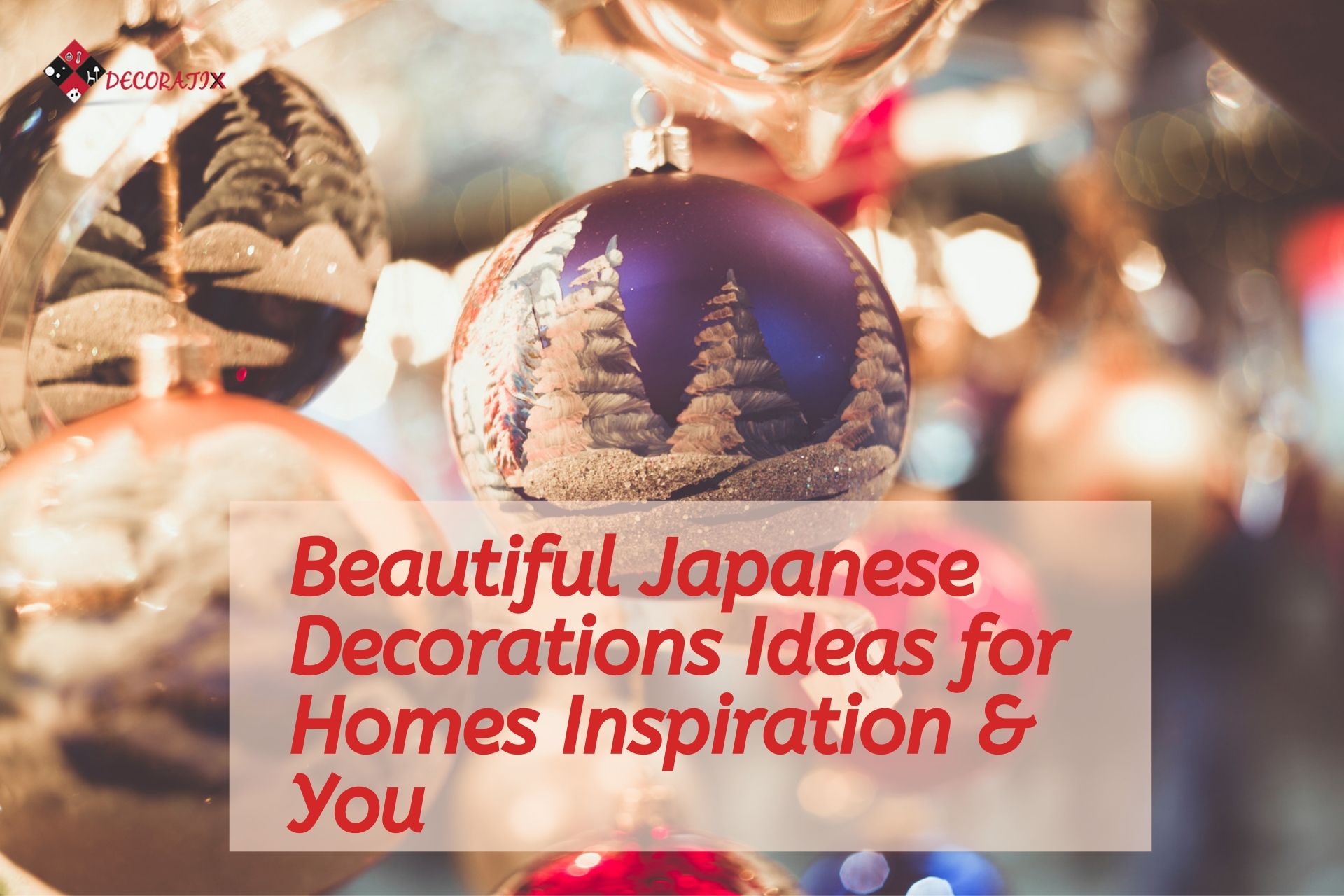 Japanese decorations have a touch of their tradition and culture that reflects the peace.  Nowadays it is very popular for home decoration. Japanese style is a very simple and beautiful design. It is an interior for a dream home. And if you also dream to have a home with Japanese traditional interiors than read our tips to create Japanese decor for the home forefront. 
Japanese culture is popular for saturated love and respect for nature. Decoratix brings natural elements of nature in Japanese style for a beautiful home. Here we listed Japanese accents that you can add to your home or office decor
Japanese accents, Japanese decoration ideas
Turn your beautiful home into an enlightened escape by adding these Japanese decoration styles. It is the ultimate way to decor your simple home with Japanese style.
1. Goza Mats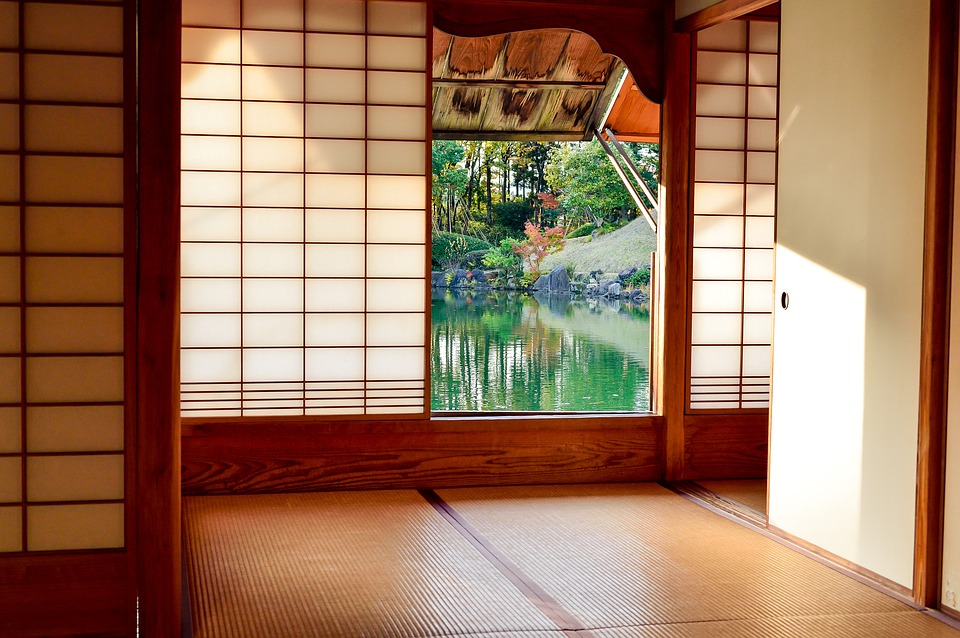 Goza mats are mostly used for the physical covering of the floor. It provides a unique table or bench cover. In the Japanese style, Goza mats can easily be used in any home to get an instant beautiful atmosphere with pretty ease.
Goza mats (Tatami mats) it consists of two separate layers. Goza mats are mainly used for sensuous floor covering. In the home, you can sit and sleep on it also walking on it. This is best for the home floors.
2. Bonsai Trees style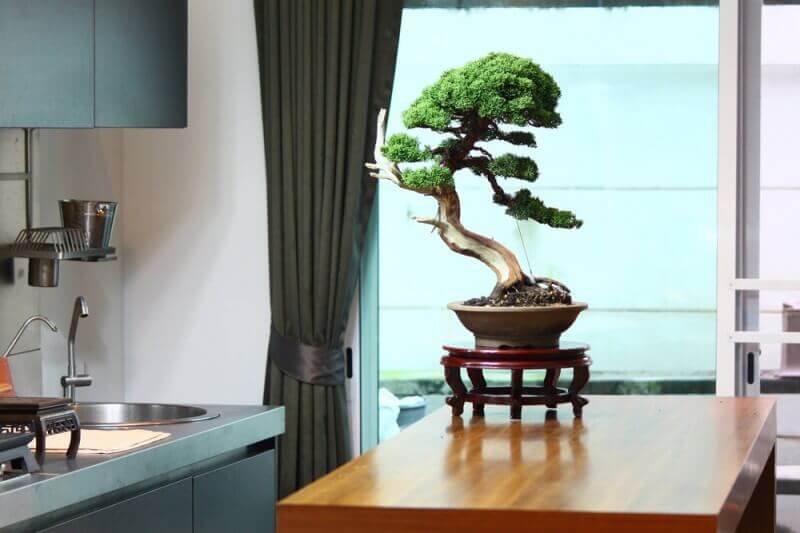 Japanese is respect for nature and love! It's the best way to maintain the connection between the natural world. So bring nature in your home, adding a traditional Japanese plant such as bonsai and bamboo can help help you to decor like Japanese. It archives a Japanese room feel.
You can be watering your bonsai must never be neglected. it is a very pretty good thing to decor your blank space with it. The bonsai tree is very small in size that mimics the shape and scale of the full-size tree. It grows up to downward. A bonsai is created beginning with a specimen source of the material.
3. Traditional furniture set in Japanese style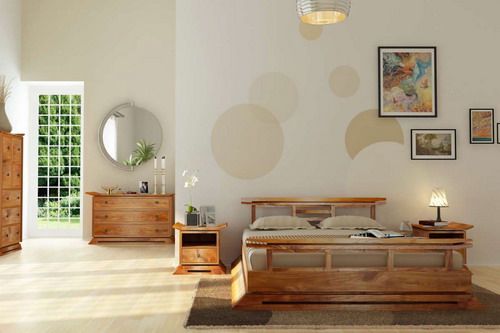 Brighten lights and a piece of perfect furniture is a fantastic combination is the best idea to decor home like a chic. The best advice that tries some mid to low bright-colored traditional furniture in Japanese style. Also, add lighting levels will also give your home an authentic Japanese design feel. If it could possible so try bright lights it should be concealed of diffused.
4. Lamps/ Lanterns
Do you know? Japanese lanterns and such as table lamps bring the best beauty and grace into your home! Add this beauty into your home decoration. While lighting up interiors with their soft and warm glow. As possible so keep it simple with contemporary lighting. Soften edges with warm light gives a traditional look. So make a statement with mid-century with modern light designs. Also, choose a steel pendant lamp for pretty look.
How to get the right color for a Japanese lantern table lamp?
Most of the people choice of homeowners as it's a warm lighting type that can give a home warm yellow.   this is great for modern style rooms that have light colors. Try to go with light and bright colors that light spark is not harmed your eyes. Also, create good enhancement to decor a home.
5. Sconces
Go with Sconces, well-chosen wall Sconces its important cabinet light and beauty to your indoor areas. If your house entryway has limited floor space, So set pretty wall sconces that will create necessary light to your family. Also Dimmer sconces in the bedroom emit subtle, before slumber glow to a home.
Entryway Wall Cones
Dining Room Wall Sconces
Wall Sconces for the living room
Best hallway Sconces
Use Sconces in the bedroom
6. Pretty Candles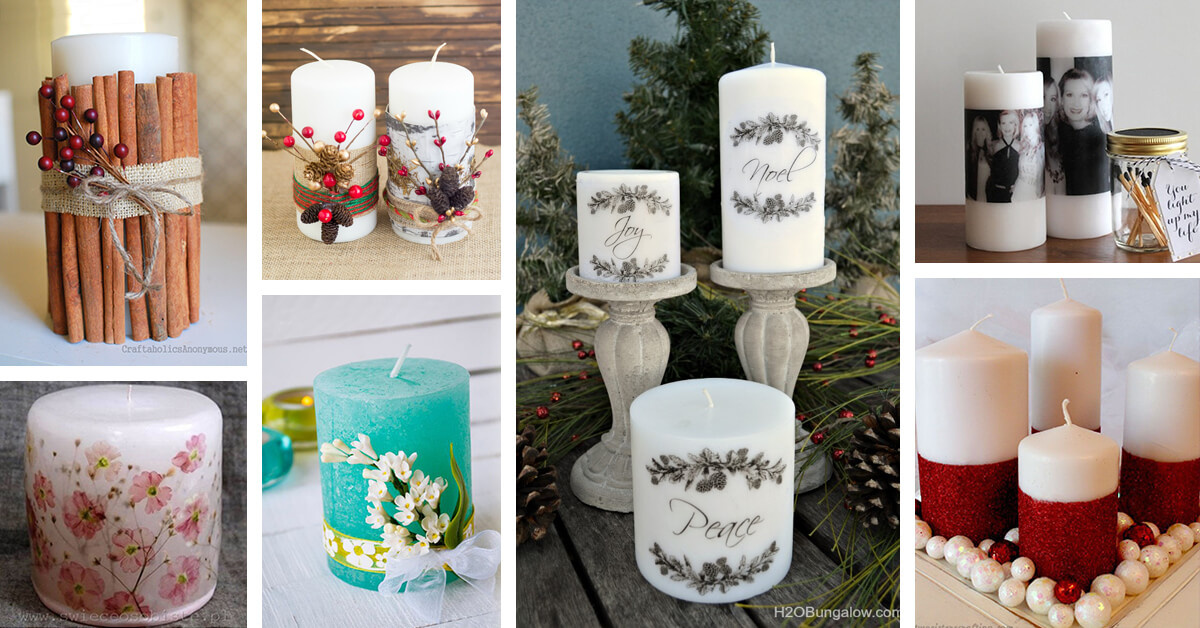 Looking For the beautiful inspiration to add some fun and pretty decor with candles. Candles are timeless and perfect for all occasions. it is the best option to decor your home indoor and outdoors. These decorated candles fantastic used with almost any color palette or designs.
The candle is a better way to bring warmth to your home! if you want to decor the candles like a pro so put some candles in canning jars that help to create a more beautiful look.
7. Japanese Noren Curtains
Are you looking for a Japanese Noren style curtain to decor your home? So the first question in your mind is how to choose the best curtain? So no need to worry we will tell you what type of Japanese curtain is best for you!  Noren curtain is fabric dividers that you can hang in doorways and windows.
They come in many shapes and sizes Bring this type of curtains from the market and hung them on your doorways, living room, kitchens also. This is the best Japanese style curtain to get an instant pretty look.
8. Popular Colors in Japanese Style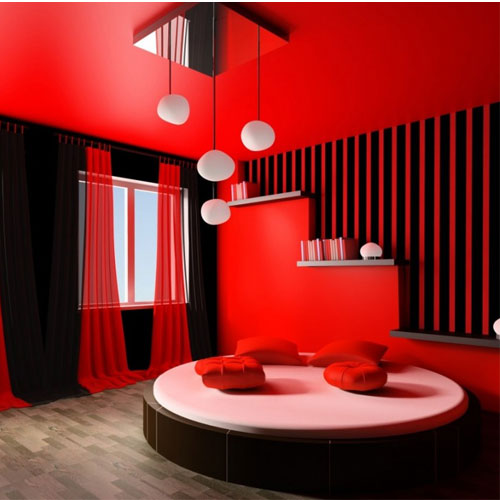 Popular colors in Japanese style is in trend nowadays. If you want to keep the natural beauty of the outside? Japanese design typically contains traditional simple colors from nature. Many people's choice results, they want simple color Platte that are natural also create a natural look.  Add combo colors with furniture wooden elements through like wood shelves, Pretty wall panel.
9. Traditional Japanese Dolls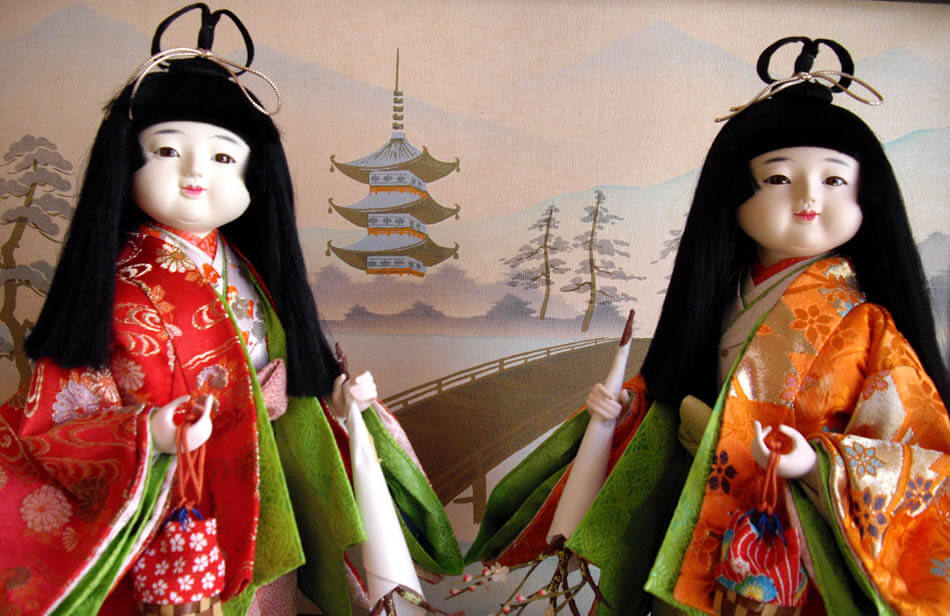 This is the best way to represent our home like you are love with Japanese decoration. Go with Traditional Japanese Dolls, this totally impresses you and your guest! You can also make them with yourself. The dolls' costumes (Kimono) are very beautiful and made of silk.
Put them on such a table and near your bedrooms that look elegant and pure souls. The variety of its style is the color of the posture and it is one of the best ways to decor you are home with pretty Japanse decorations.
10. Sliding Doors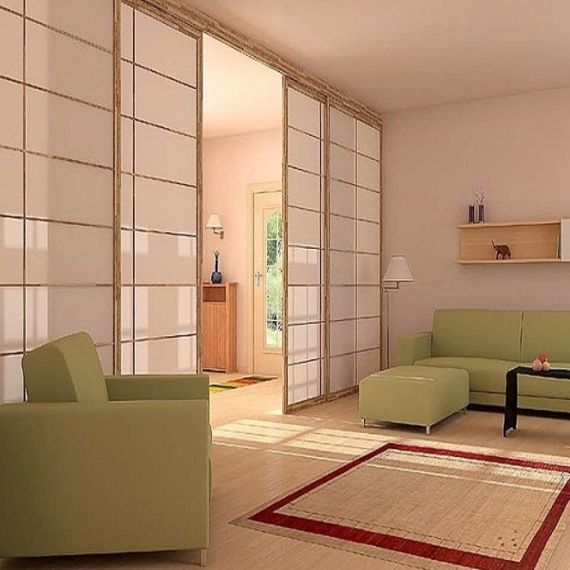 Decor your home doorways with sliding doors. Sliding doors are very popular for long door windows. It can be easily open and off with its sliding chain. Sliding doors in a room for the mediating and plenty of colors derived from nature. these sliding doors are also called (Screens) Add Authentic Japanese screen elements for the Japanese style.
These doors are mainly made of fine translucent paper held inside from a wooden frame. This is the best key element because it does not block the natural light and views of nature.
11. Wooden and Bamboo Elements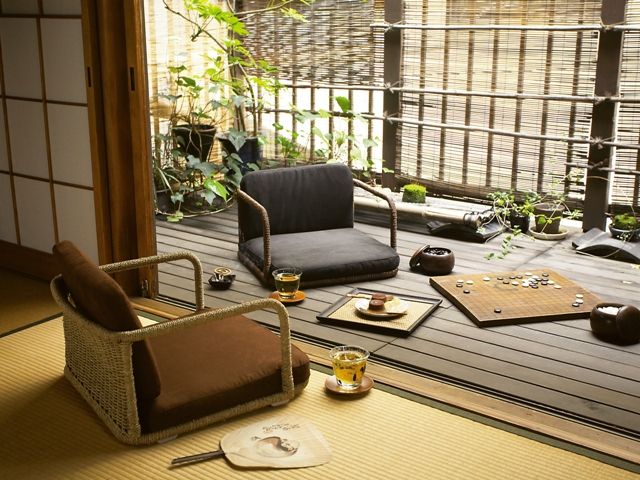 Wooden and bamboo decor ideas are one of the best ways to harmonize with the natural extract. Add natural wooden elements into your home decor, Because this is a very useful thing in Japanese Decorations of culture. Doorways, walls and screen grids frames that are made up of natural wood. Use essentially the texture of natural wood and bamboo can be served in many ways that are mainly seen in the Japanese homes.
Wooden has strength and durability. it is easy in maintenance and nearly to effortless and maintains a good attachment. Adding a piece of wood furniture for the home decoration it will completely change your overall space.
 The Bottom Line
All of these pretty small Japanese decorations ideas that pull you and your home together into a natural Japanese style that transform your home beauty. Japanese decorations and design it's all about the nature and culture of love. If you like our ideas then share it with your peers!
Further Read