Holi Decoration Ideas For Home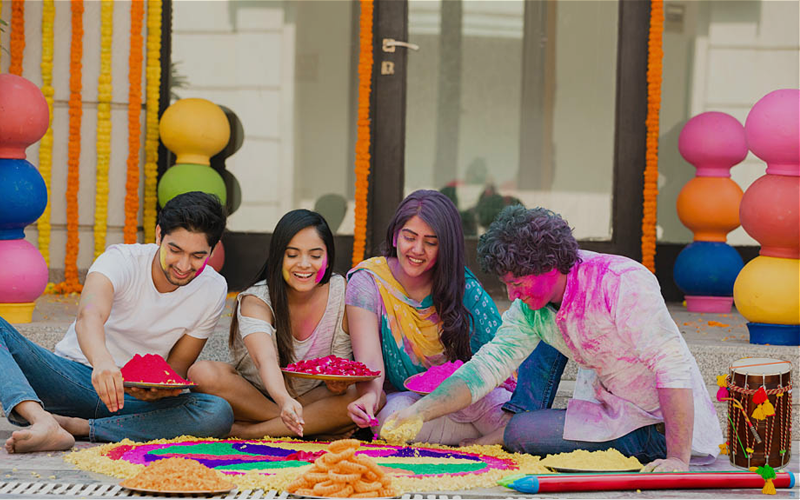 Holi is a special time of year to remember those who are close to our hearts with splashing beautiful colors! Holi is the appropriate time to break the ice and replace relationships and link yourself with those that you wanted to with a touch of color.
As we all know Holi is a festival of wonderful colors. In India, it is the most important and very special festival. So Holi is the festival of colors in India, greeting the flowering season the people & places are awash with the colors and joyfulness! Holi decoration, therefore, should also be very colorful.
So, on this special day make your home look special and beautiful with some new and creative Holi decoration ideas. And that will include an overall look inside your home and can provide a friendly welcome to your guests during the time of Holi gathering.
This year Holi festival comes on 21st March 2019. Many people not only like to play with beautiful colors but also want to decorate the whole home with a different kind.
Suggested Read: Best Blank Wall Decor Ideas
Holi Decoration Ideas
To decorate your home for Holi festivals is a very interesting task! All you need to do is to pick up the best and right decor items having the special festival along with its religious importance in your mind! So the use of pretty bright colors in Holi decoration symbolizes the all positive vibes that can include to your home.
So let's make your entire home look great and special this Holi with some interesting, amazing and creative decoration ideas that will endear your guests and family during Holi gatherings.
Suggested Read: Traditional Diwali Decoration: Best Ideas For Decor Your Home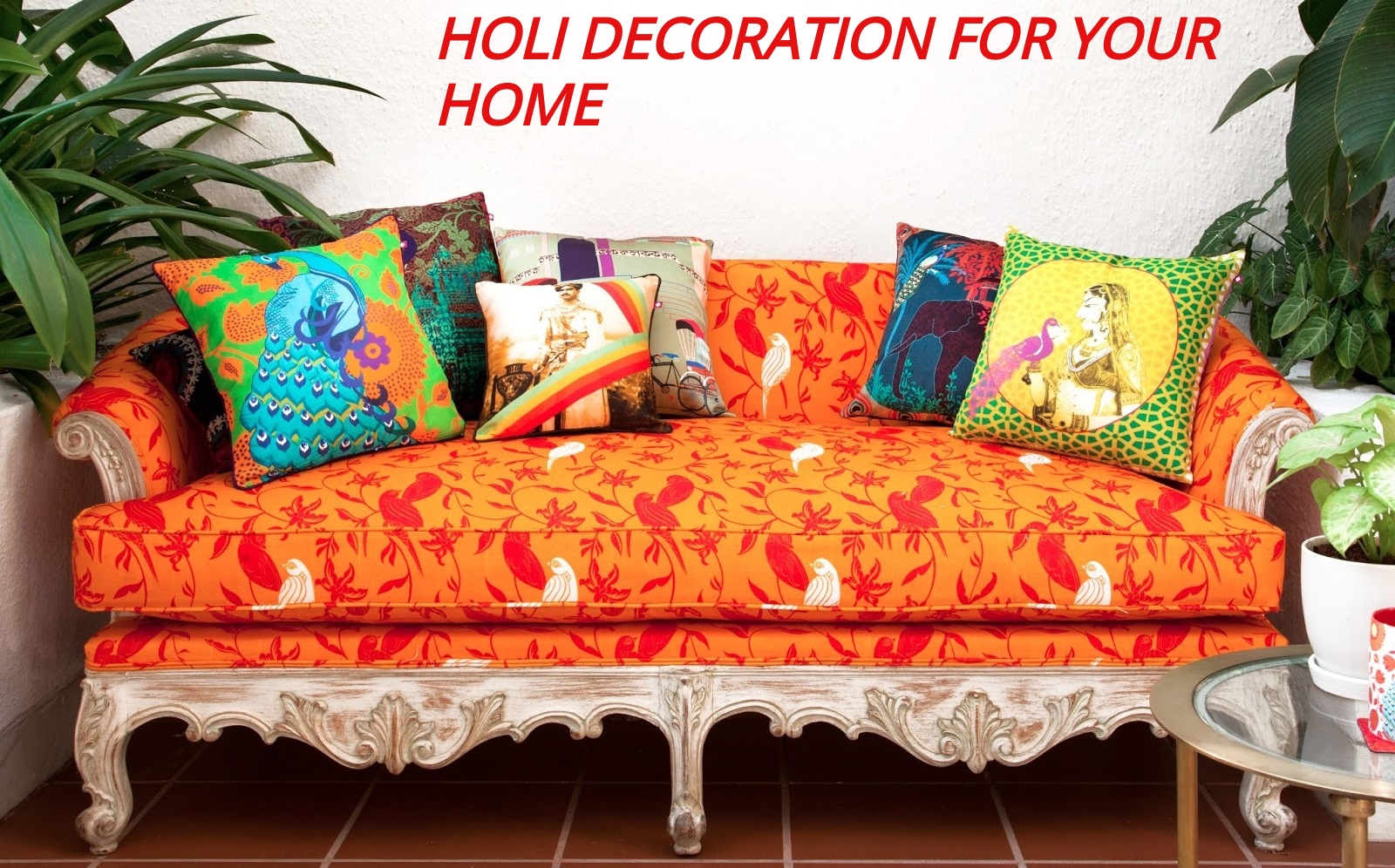 So now it's a time to bring the beauty of the colors to your home! Let's decorate your home look different in this Holi with few changes in paintings, furnishings & some exciting & creative decorative ideas. And here are some beautiful and unique Holi decoration ideas for your home.
1) Hang The Pretty Colourful Curtains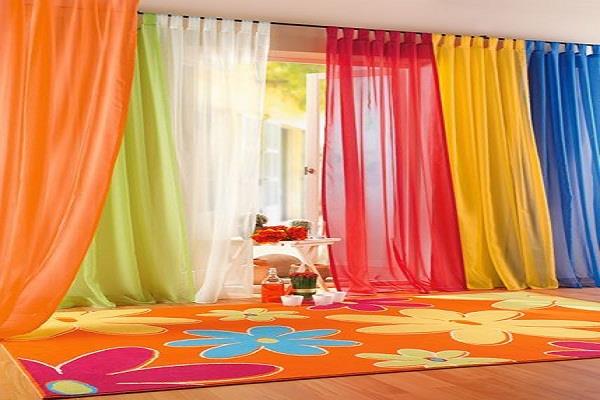 You can buy some fresh and bright, readymade colorful cotton curtains for your windows and doors for Holi decoration. And which open towards gardens and patios. You can take the beautiful and colorful curtain designs from the variety of fresh colors like pink, green, yellow, red, etc. Whichever you love the most! This will make a best and great change to your home interiors in this Holi festival.
2) Make The Floor Patterns
Floor or rangoli patterns with different pretty colors are also connected with the Holi festival. And you can also decorate your home patio, door entrance and another outer place with many different rangoli designs. As we know the Holi is the festival of colors, so making a rangoli is one of the best Holi decoration idea to try.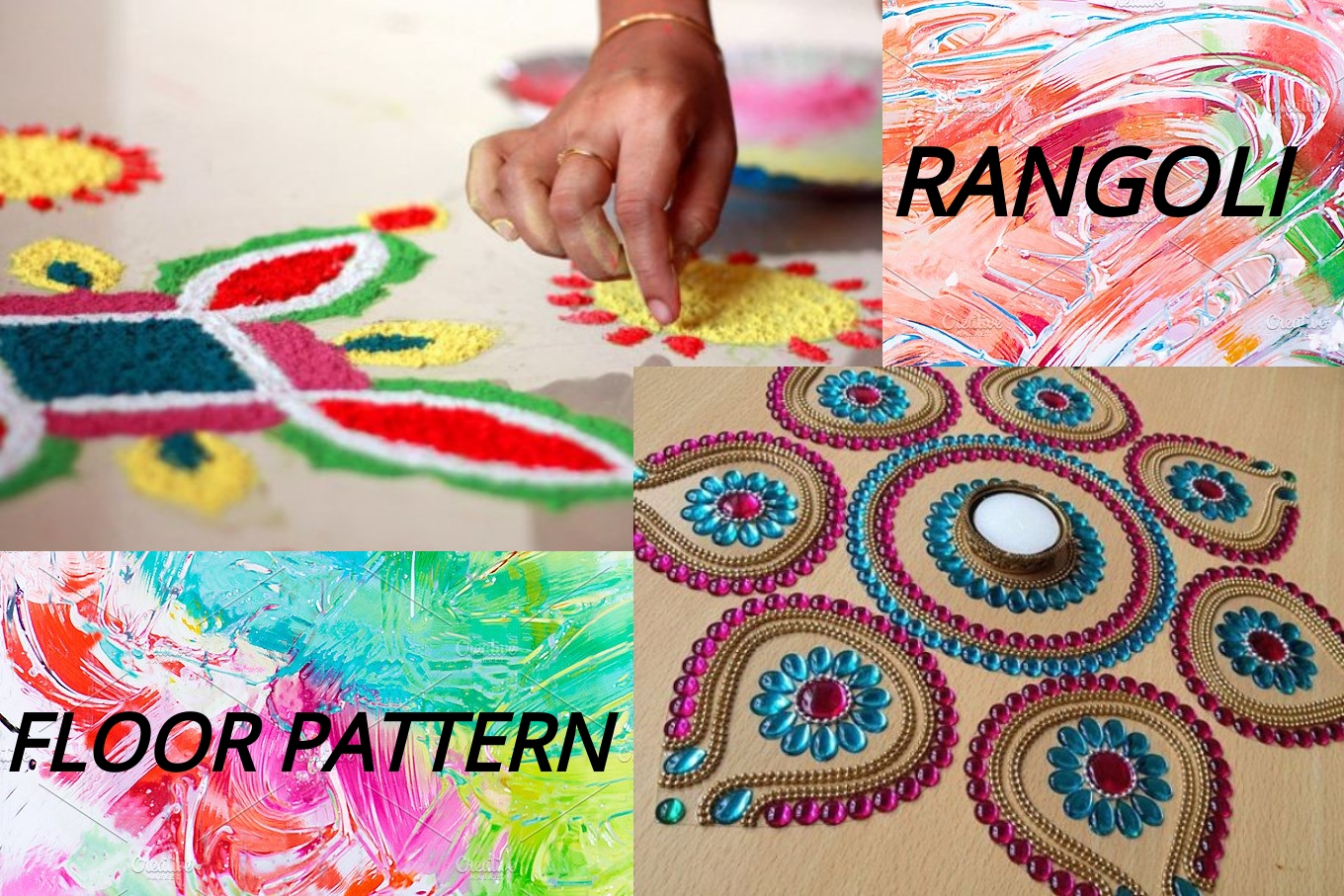 And if you cannot make it on your own, you will get the ready-made floor pattern on paper in the market. That can be fixed to the floor which can be placed at your home entrance door.
Suggested Read: Christmas Tree Decorations: Best And Easy New Ideas
3) Use The Beautiful Colourful Cushions & Throws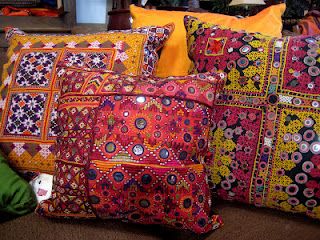 Use the lovely colorful cushions in your dining room, living room and also your bedroom matching with your lovely colorful curtains. For Holi decoration, you can also update or change your bedroom bed-sheets with a variety of pretty bright colors. Prefer using some decent colorful cushion covers which have mirror work. And it will include the festive beauty or charm to your home interior in this Holi.
4) Colorful Wall Hangings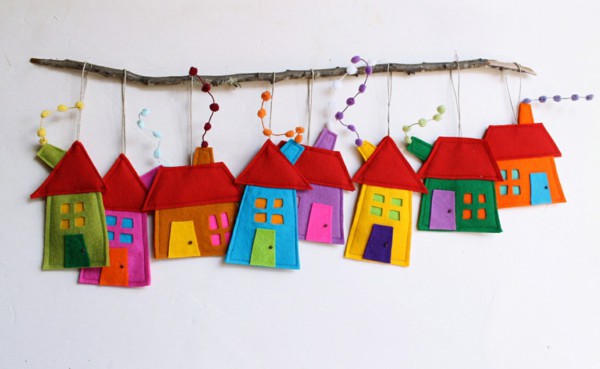 In this Holi season, do not forget to decorate your home walls. You can include some quirky and hand painted wall hangings that have a more ethnic look. And these hand-painted items include charm to your home interiors and highlight the fun look of Holi! This pretty idea plays a major role in Holi decoration.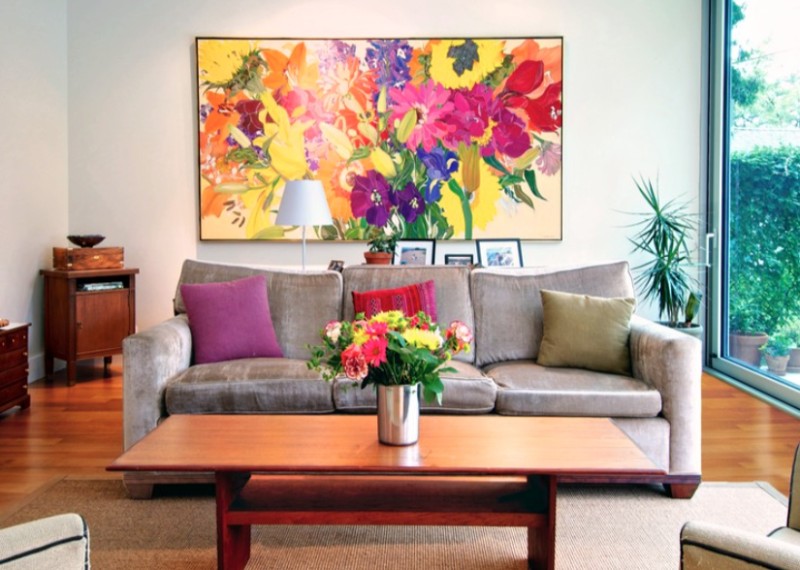 To decorate your home walls with some beautiful, bright and colorful paintings is one of the easiest ways to make the glow and spark of the festive home interior. And if you can buy the wall painting, then buy the one which is very bright colored art for one of your walls.
And you can use this wall painting close to an entrance to your home. Or you can also hang this pretty painting in your living room. It is the best idea for Holi decoration of your home.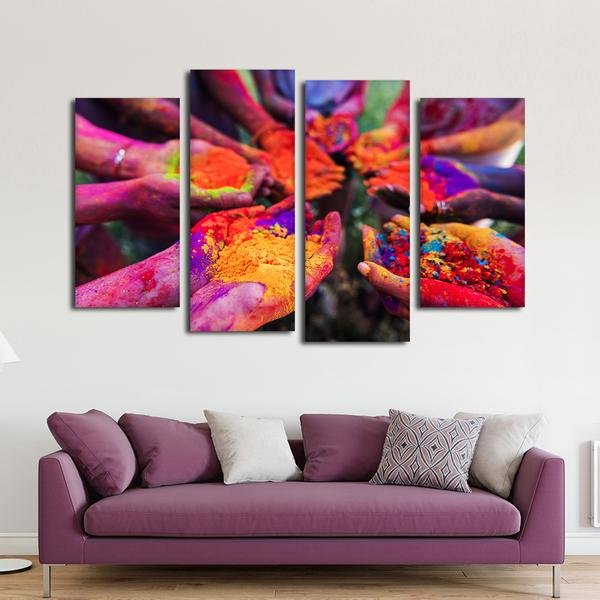 And you can also decorate your home wall the framed pictures in crafted designs or mirror work. And hang them along with the many colors patchwork and themes to decorate your home wall for Holi decoration.
5) Include Colourful Flowers
The easiest way to include some color to this Holi is to decorate your home with the beautiful flower which excites the ambiance with cheerfulness. Colorful collections can simply hang on at different places, such as outside doors, balconies, staircase railings, etc.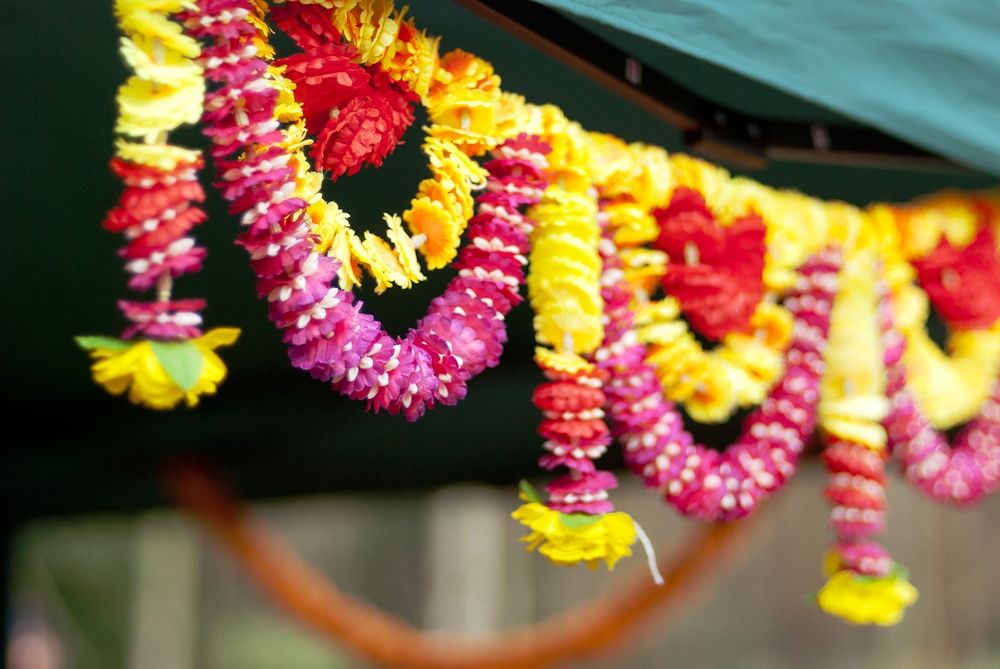 And flower petals can also be used to make the wonderful rangoli designs at your patio and of course, include some gorgeous bouquets to your home interiors. And for Holi decoration this idea also very cost friendly.
6) Use Paper Buntings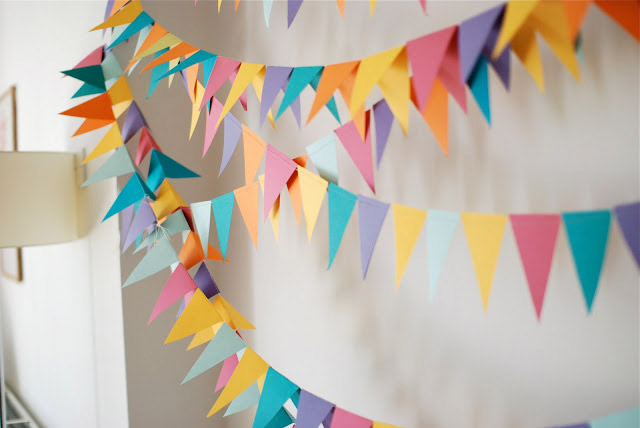 So for Holi decoration, you can also decorate the outdoor space of your home like a balcony, courtyard, lawns, etc. So for this use lovely colorful paper buntings for outdoor space.
7) Add Bright Rugs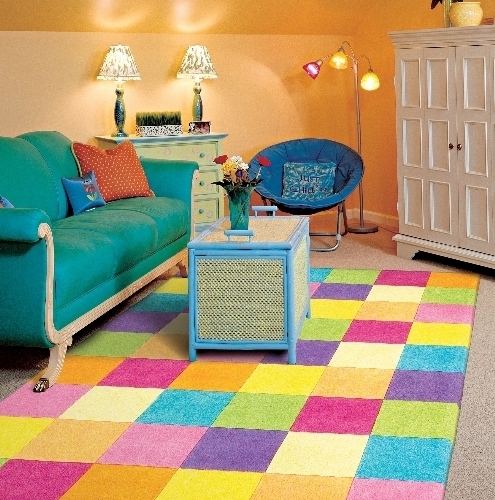 For beautiful Holi decoration, you should choose the pretty colorful rug that complements your home decor and accessories with emphasis items should matching with the rugs. And be sure to select the cotton rugs so that your floor stays cool through the warmer months. And for the Holi festival, this wonderful idea is perfect.
8) Use Colourful Candle Stands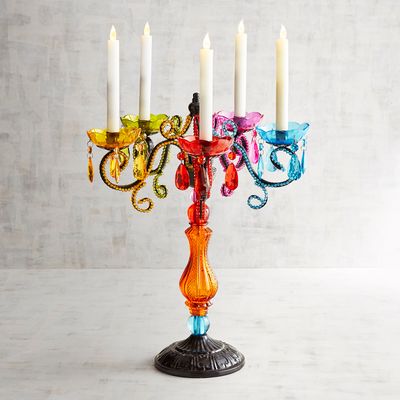 You can add some pretty bright home decor items to your home interior for Holi decoration. So for example, consider the lovely funkily painted candle stands that can emphasize the Holi atmosphere within your home.
9) Include Painted Pots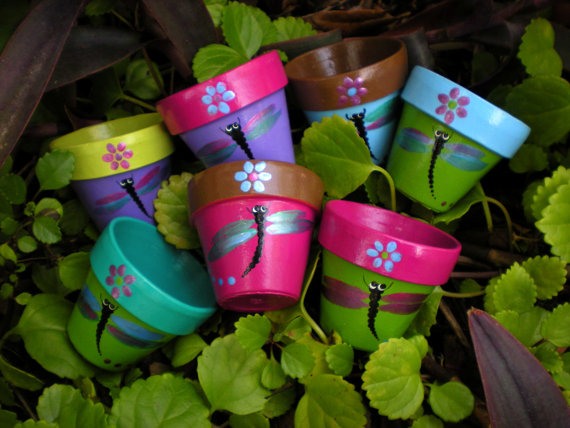 Painted pots are really beautiful, attractive and fairly easy to get. You can have a centered design on any side room or table corner. Painted pots can be purchased ready-made or can be a large DIY (Do It Yourself) project. And starting with plain clay pots from your local vendor and painting them. You can make the pots as bright/colorful as you like for this Holi decoration.
10) Use Multi-Hued Lights
Holi decoration is needed for everyone's home. And Holi is a daytime festival, but multi-hued lights and lights can include a bright light to your home outdoors and also your indoors. And in the evenings you can brighten up your home with these pretty lights and welcome the lively pretty colors to your home.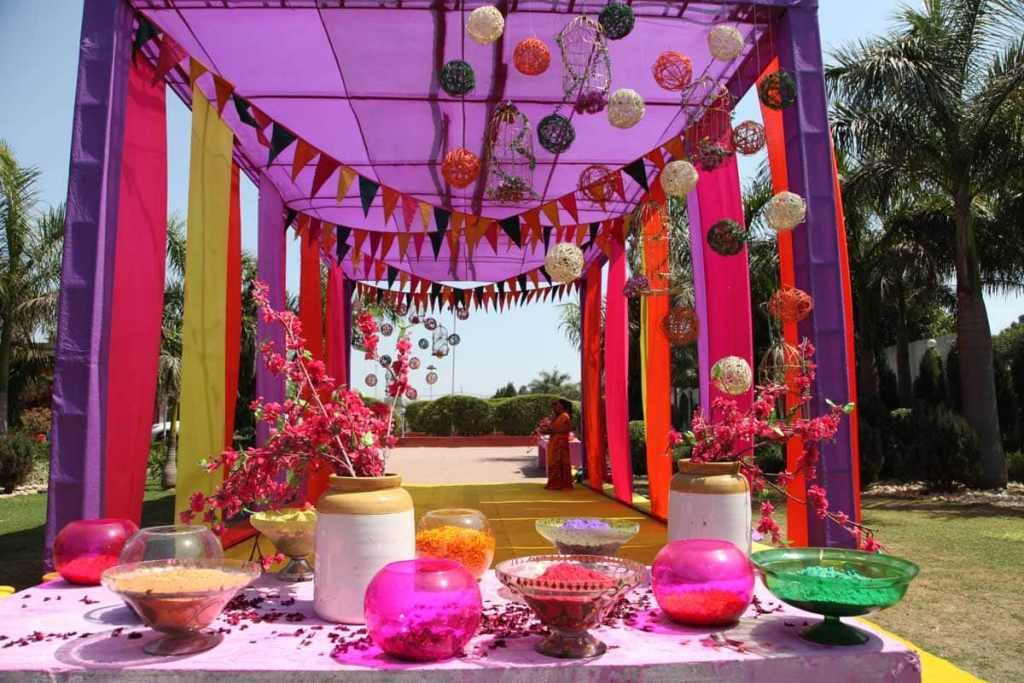 You can buy a set of lights and a couple of ornamental, netted, pendant lights that give off a beautiful, bright glow. And these can be used again for the next other festivals and favored as a good investment.
Holi Décoration Ideas for Home. FURNISHING. Holi is a great festival of beautiful colors. FLOORING. Don't leave out the floors while hitting up your home for Holi. LIGHTING. Though Holi is a great festival that is celebrated during the whole day, it also continues into the whole evening. WALL HANGINGS. You can decorate the walls of your home with pretty mirrors.
Best Ideas to Make Your Holi Party Great Fun
Holi is a festival that takes along a positive vibe of festive happiness, excitement, and fun with all the pretty color-smearing, water guns, and sharing of cheer and love. So here are some new and best ideas that you can play on to make your Holi celebrations again fun-filled.
Pretty and colorful invite

Colour-vigour

Dress up for the bash

The frolicking-games

The best Holi-special music

Party-nosh

The brimming drinks

Charming decoration

Pleasant gifts

Entertainment-Activities
Conclusion
Holi is the day to show love with colors. And it is a time to show affection. All the pretty colors that are on you are of love. Holi is a time to reach out with the colors of happiness. It is the time to forgive and love. It is the time expresses the joy of being loved and to be loved through colors.

With Holi simply around the corner, along with stocking up on tons of colors, paints, and water balloons. It is also the best time for us in this Holi include some color into your home for Holi decoration.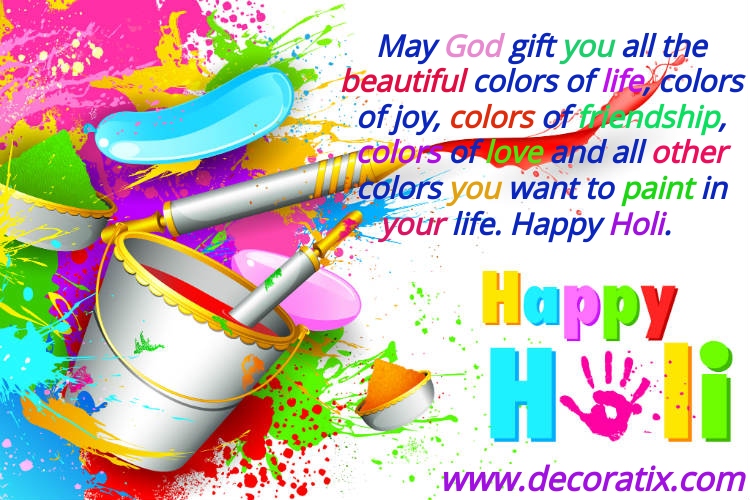 Therefore that's all about the Holi decoration ideas for your home. So as you can see all the wonderful and unique Holi decoration ideas. Whether you want to add just one or all best Holi decoration ideas to decor your home.
For Holi decoration use the pretty Colourful Cushions & Throws wonderful Colourful Wall Hangings, Include Colourful Flowers and Multi-Hued Lights.
Hope this article helps you get very inspiring Holi decoration ideas and lets you gear up to celebrate the festival of beautiful colors with peace. And if you like this article, then don't forget to give your best and valuable feedback in the comment section provided below.
FAQ's
Ques 1. What gift do I take to a Holi party?
Ans. There are so many great options that you can take to a Holi party. Holi is a happy and colorful festival, which is known to celebrate with bright colors and lots of food. So you should bring Snacks and Chocolates, that all people will love. And Chocolates stand to be another amazing gift which would be loved by every people.
Ques 2. What should we wear on Holi? 
Ans. Haven't very thought of what to wear on Holi festival, well we have some great ideas for you. Wearing Ethnic wear is best for an occasion like this, but also fusion wear is a great option too.
Best outfit ideas for Holi festival:-
White Patiala kurta salwar for Holi festival
Simple white kurta palazzo for Holi
Happy Holi, friends!
FOLLOW US