Holi Decoration Ideas For Home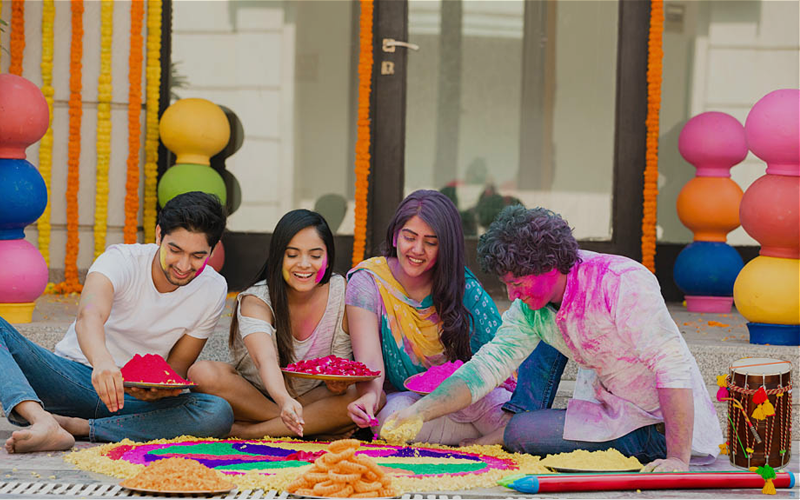 As we all know Holi is a festival of wonderful colors. In India, it is the most important and very special festival. So, on this special day make your home colorful with the use of some new and creative Holi decoration ideas.
This year Holi festival comes on 21st March 2019. Many people not only like to play with beautiful colors but also want to decorate the entire home with the use of different creative ideas.
Holi Decoration Ideas
To decorate your home for Holi festivals is a very interesting task! All you need to do is to pick up the best and right decor items to decorate your home on this special festival.
So let's make your entire home look great and special this Holi with some interesting, amazing and creative decoration ideas that will fascinate your guests and family during Holi gatherings.
Suggested Read: Traditional Diwali Decoration: Best Ideas For Decor Your Home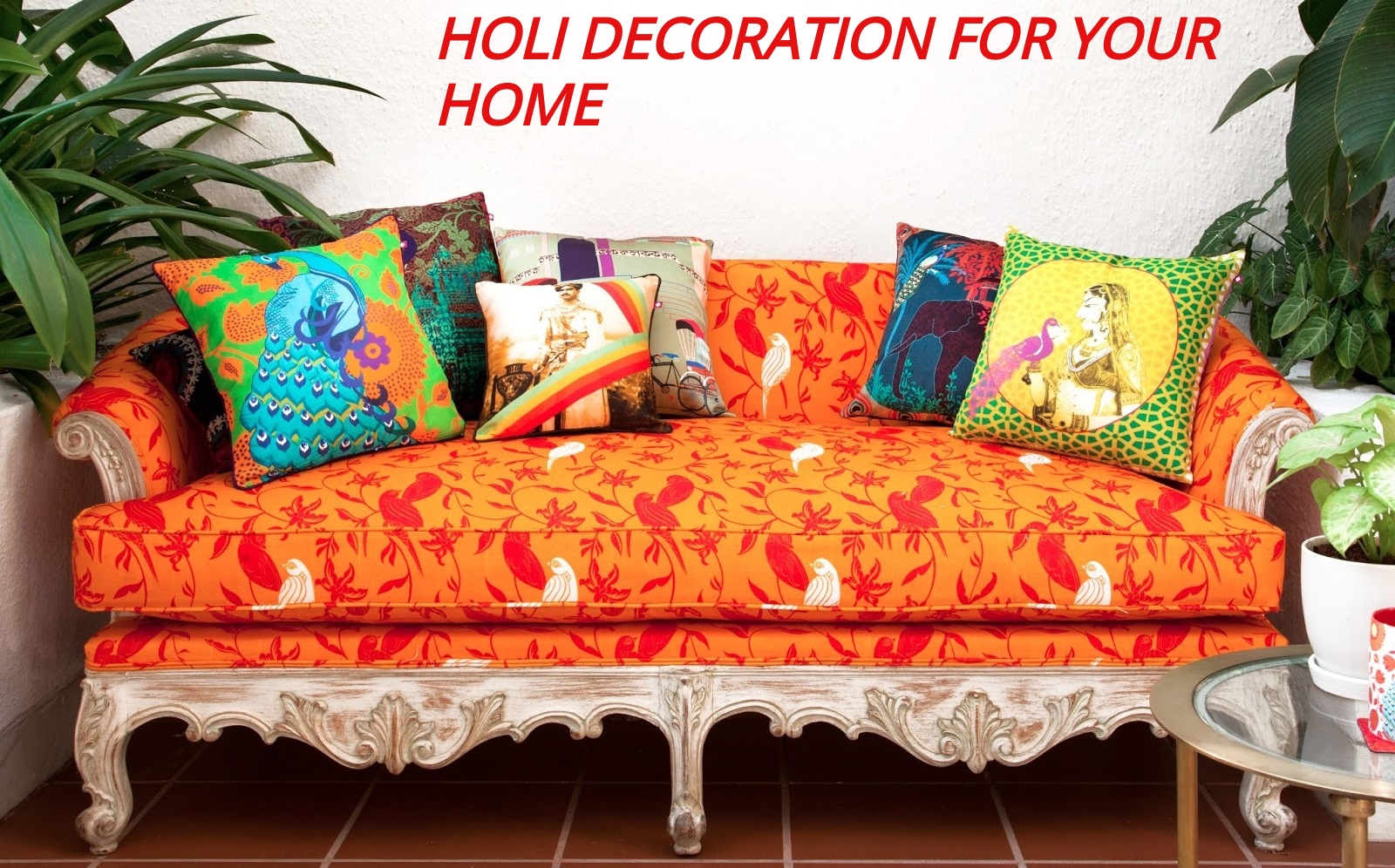 Here are some beautiful and unique Holi decoration ideas to decorate your home.
1) Hang The Pretty Colourful Curtains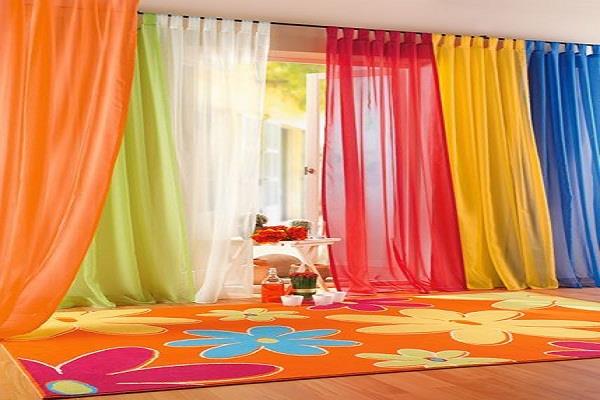 You can buy some fresh and bright, readymade colorful cotton curtains for your windows and doors to decorate your home on Holi festival. You can take beautiful and colorful curtain designs from a variety of fresh colors like pink, green, yellow, red, etc, whichever you love the most.
This Holi decoration idea will make the best and great change to your home interiors in this Holi festival.
2) Make The Floor Patterns
Floor or rangoli patterns with different pretty colors also give a lovely environment to our home on Holi festival. And you can also decorate your home patio, door entrance and another outer place with many different rangoli designs. Making a rangoli is one of the best Holi decoration idea to try at your home.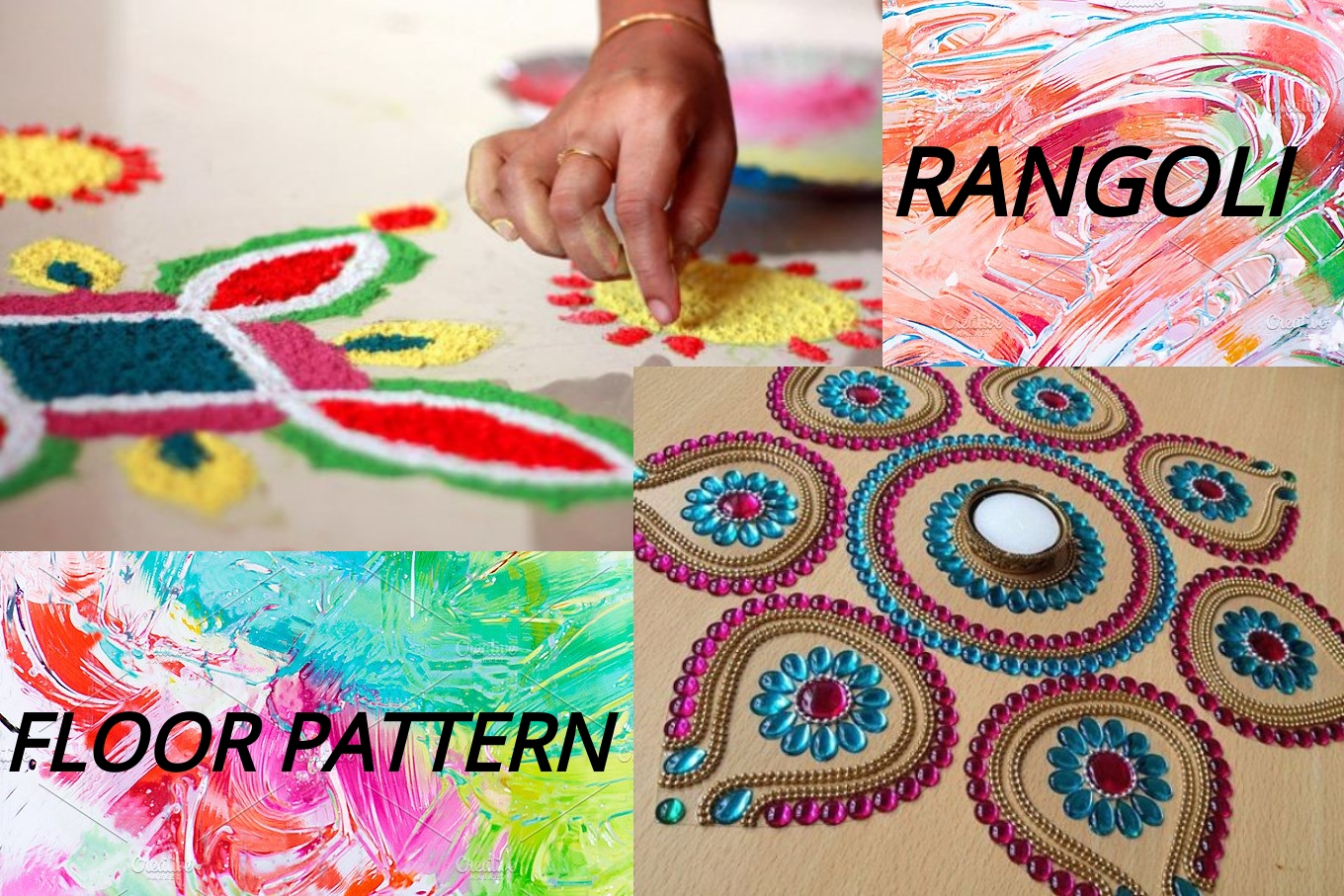 And if you cannot make it, you will get the ready-made floor pattern on paper in the market. It is very easy to use., just stick it on your home entrance door.
3) Use The Beautiful Colourful Cushions & Throws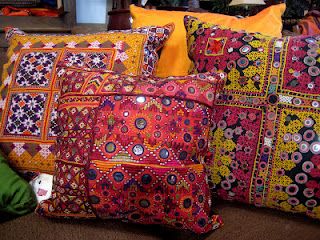 Use the pretty and colorful cushions in your dining room, living room and also your bedroom, matching with your curtains. For Holi decoration, you can also change your bedroom bed-sheets with a variety of pretty bright colors.
Use some colorful cushion covers which have beautiful mirror work. And it will include the festive beauty or charm to your home interior in this Holi festival.
4) Colorful Wall Hangings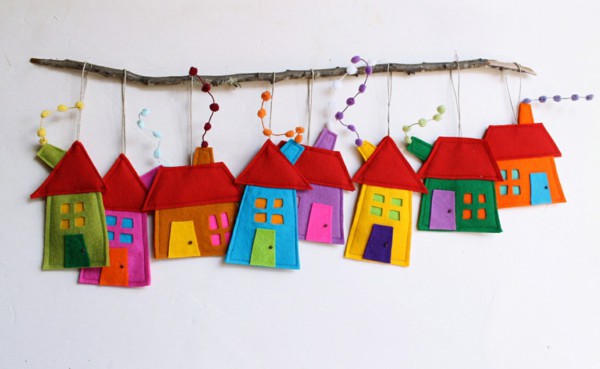 In this Holi season, do not forget to decorate your home wall. You can include some quirky and hand painted wall hangings to make your wall perfect.
These hand-painted items include charm to your home interiors and highlight the fun look of Holi festival. This pretty Holi decoration idea plays a major role to decorate your home.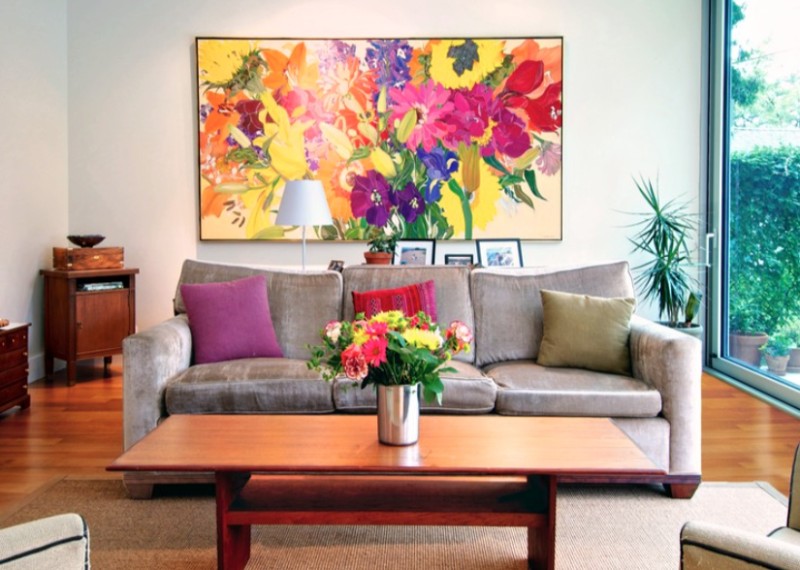 You can also decorate your home walls with some beautiful, bright and colorful paintings. It is one of the best ways to give the glow and spark to your home at the Holi festival. If you can buy the wall painting, then buy the one, which is very bright colored art and give an amazing look to your wall.
You can use these types of painting on the wall around your home entrance door. Or you can also hang this pretty painting in your living room.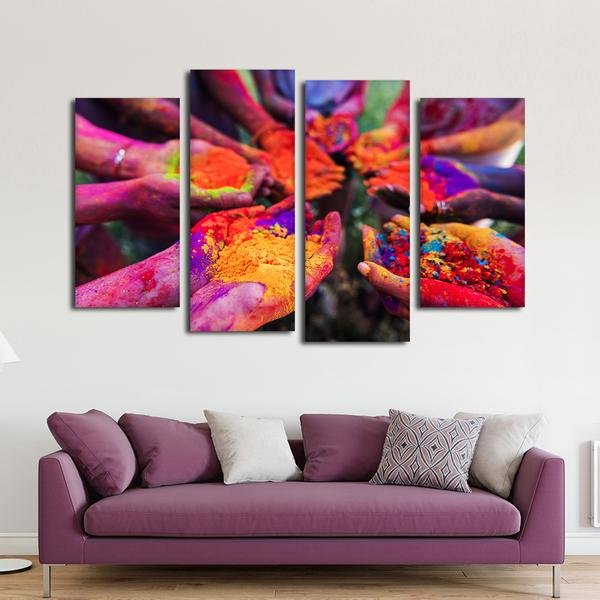 And you can also decorate your home wall with the framed pictures in crafted designs or mirror work. And hang them along with the many colors patchwork to decorate your home wall in Holi festival.
5) Include Colourful Flowers
The easiest way to decorate your home on this Holi festival, include some colorful flowers. You can simply hang collections of colorful flower on your home entrance door, balconies, staircase railings, etc.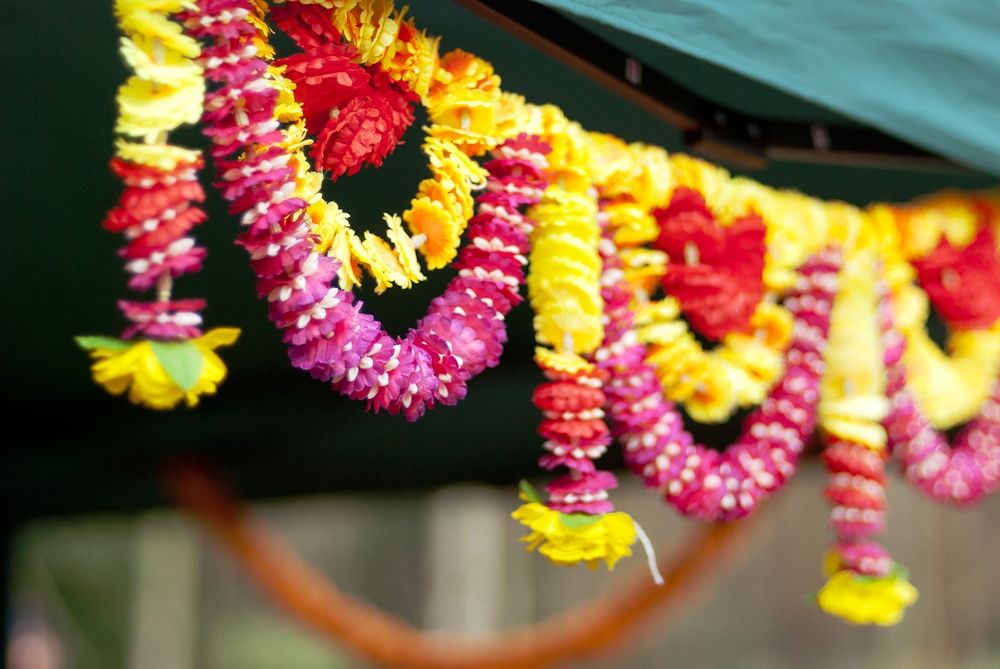 By using these flowers you can also make Rangoli, which is called flower rangoli. And for the Holi festival, this Holi decoration idea very cost friendly.
6) Use Paper Buntings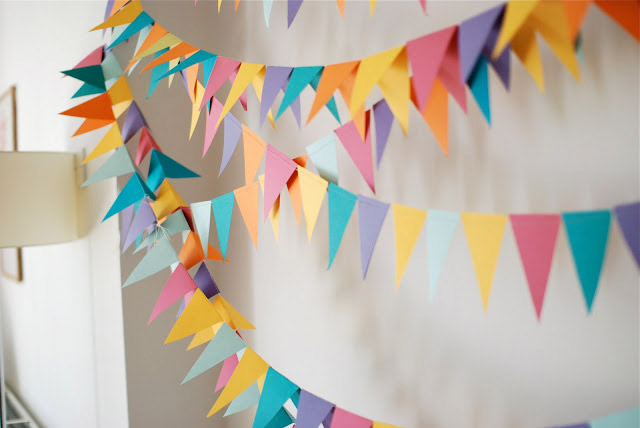 So for Holi festival, you can also decorate the outdoor space of your home like a balcony, courtyard, lawns, etc. And decorate this part of your home here is one of the best and easy Holi decoration ideas that use simple paper buntings.
This idea makes your outdoor space perfect.
7) Add Bright Rugs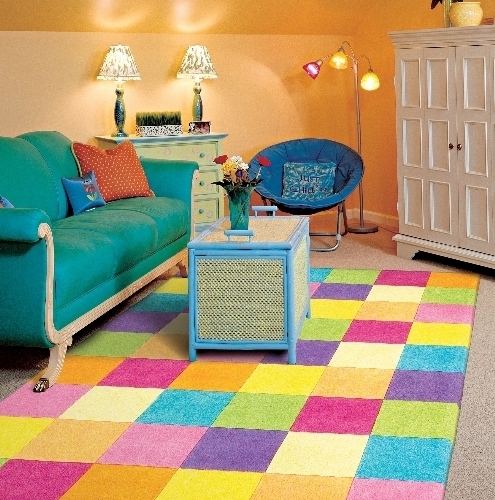 For beautiful Holi decoration, you should choose the pretty colorful and bright rug. And be sure to select the cotton rugs because they are best and provide a decent look. For the Holi festival, this wonderful idea is perfect to decorate your home.
8) Use Colourful Candle Stands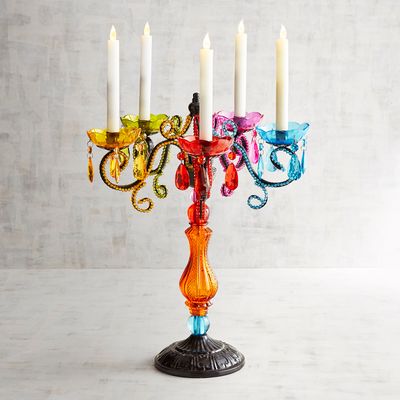 You can add some pretty bright home decor items in your home for Holi festival like colorful candle stand. It can emphasize the Holi atmosphere in your home.
9) Include Painted Pots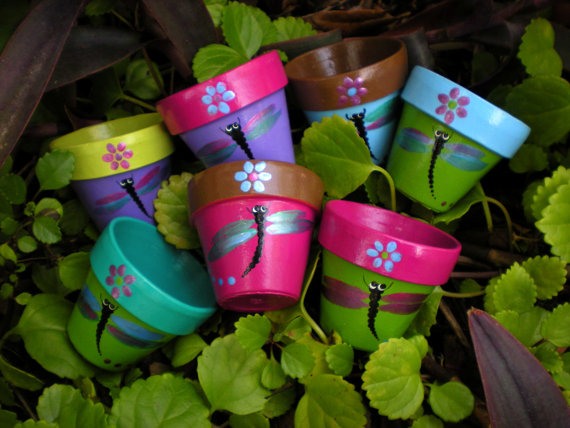 Painted pots are really beautiful, attractive and fairly easy to get. You can easily purchase it and also make it yourself. All you have to do is take a plain pot and then paint it with pretty color, whatever color you like.
You can put it on the side of your home entrance door or your balcony too. It gives an awesome look to your home in this Holi festival.
10) Use Multi-Hued Lights
Holi decoration is needed for everyone's home. And Holi is a daytime festival, but multi-hued lights can include a bright light to your home outdoors and also your indoors. In the evenings you can brighten up your home with these pretty lights and welcome the lively pretty colors to your home.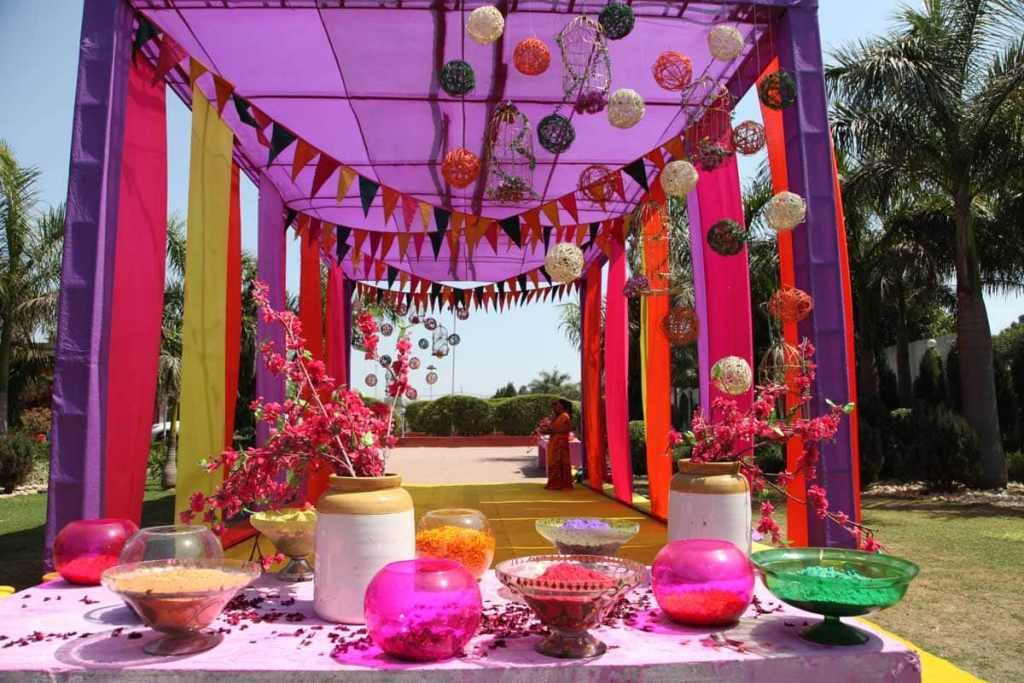 Holi Decoration Ideas For Office
Holi festival is one of the most fun occasion of the year. People celebrate Holi parties in homes and also offices. As well as celebrating, everybody likes to decorate their home and office.
Here we have some amazing and interesting Holi decoration ideas for the office.
Holi Party Decoration Ideas
In the Holi season, the decoration of your home is must but there is one more important place which needs extra attention. And that place is where we organize a Holi party.
So here we have some great Holi party decoration ideas.
Conclusion
Holi is the day to show love with colors. And it is also a time to show affection. It is the time to forgive and love.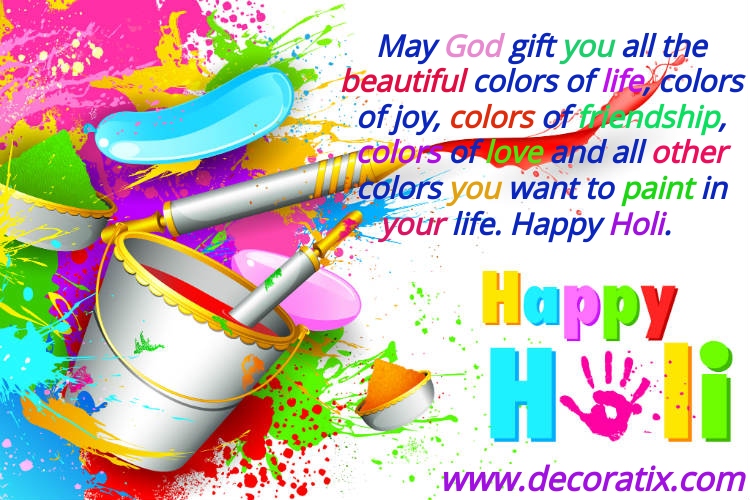 Therefore that's all about the Holi decoration ideas for your home. So as you can see all the wonderful and unique Holi decoration ideas. Whether you want to add just one or all best Holi decoration ideas to decor your home.
Hope this article helps you to get very inspiring Holi decoration ideas to decorate your home. And if you like this article, then don't forget to give your best and valuable feedback in the comment section.
FAQ's
Ques 1. What gift do I take to a Holi party?
Ans. There are so many great options for a gift that you can take to a Holi party. Holi is a happy and colorful festival, which is celebrated with bright colors and lots of food. So you should bring snacks and chocolates, that all people will love. And chocolates stand to be another amazing gift for Holi party which would be loved by every people.
Ques 2. What should we wear on Holi?
Ans. Haven't very thought of what to wear on Holi festival, well we have some great ideas for you. Wearing Ethnic wear is the best option for the Holi festival, and also fusion wear is a great option too.
Best outfit ideas for Holi festival:-
White Patiala kurta salwar for Holi festival
Simple white kurta palazzo for Holi festival
Happy Holi, friends!
FOLLOW US