Traditional Diwali Decoration: Best Ideas For Decor Your Home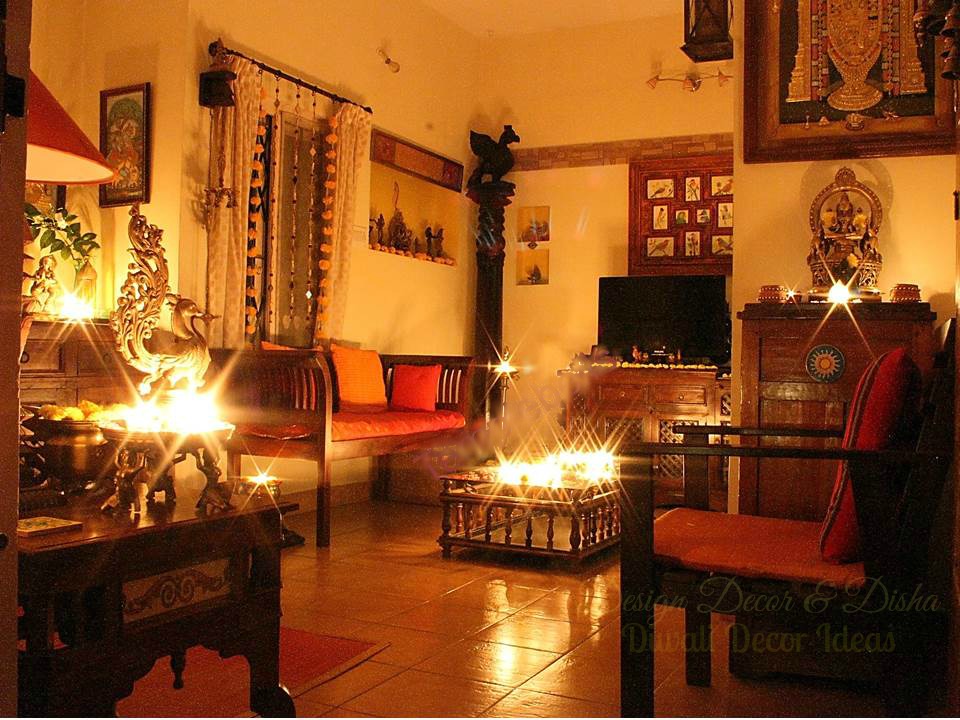 Traditional Diwali decoration is most important for everyone's home in this Diwali. The festival of lights, Diwali is presently around the corner, and it's time to get into the mood for decorating your home in this Diwali. One of the greatest things comes about festivities is actually the excitement, anticipation, and the preparation that goes with it. Nowadays Diwali Decoration is a craze for all family members.
 Diwali decoration in the home is a family affair which brings we all are together in good spirits to start energizing the home with positive vibes. In Diwali festival tradition, homes are decorated with different types of lights and small oil lamps.  
Everywhere you look, you are greeted with beautiful lights, lamps and pretty rangoli. So let us also make this Diwali decor our home well.
Here are some fancy and simple ideas to decor our home in this Diwali.
Light up the garden

Grand lighting for the living room

Add traditional Indian decor

Decorate with colorful cushions

Beautiful with flowers

Make the home smell good

Prepare the pooja room

Make a beautiful rangolis

Use diyas and candles

Floating candles
Light Up The Garden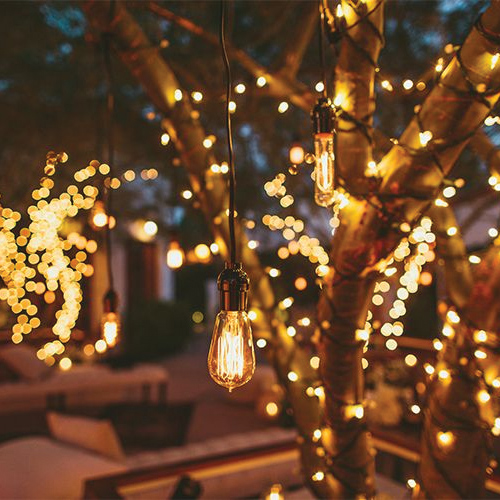 The garden will greet guests into your home, so it is most important that the garden has an inviting feel to it. Lighting up the garden will give the entire home a welcoming glow too.
There are many ways one can light up the whole garden for festivities. Traditionally, for Diwali, oil lamps or diyas are normally used to line the path of the entrance to the home. You can also use battery charged lamps or candles, battery charged lamps and electrical lamps.
Improve the beauty of your whole garden by placing the light and lamps in specific spots, for example to light up the beautiful rose bush on your garden tree.
Grand Lighting For The Living Room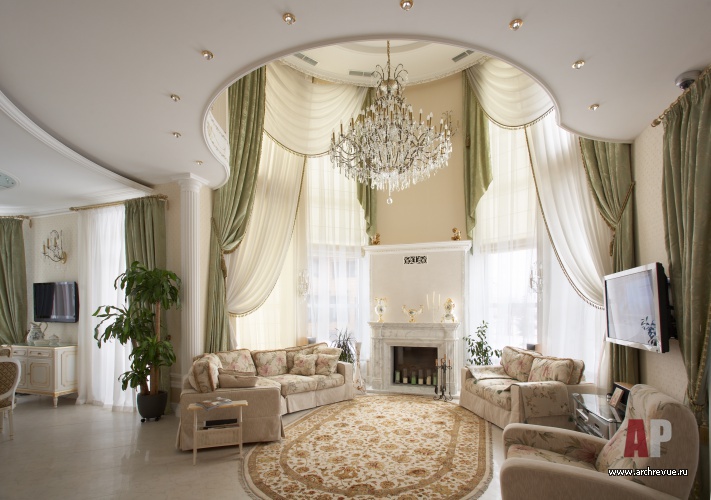 Grand lighting such as this beautiful chandelier hanging from the ceiling together with the ones on the walls makes a festive ambiance in the living room. The beautiful chandeliers light up the entire living room with an air of elegance and celebration.
Add Traditional Indian Decor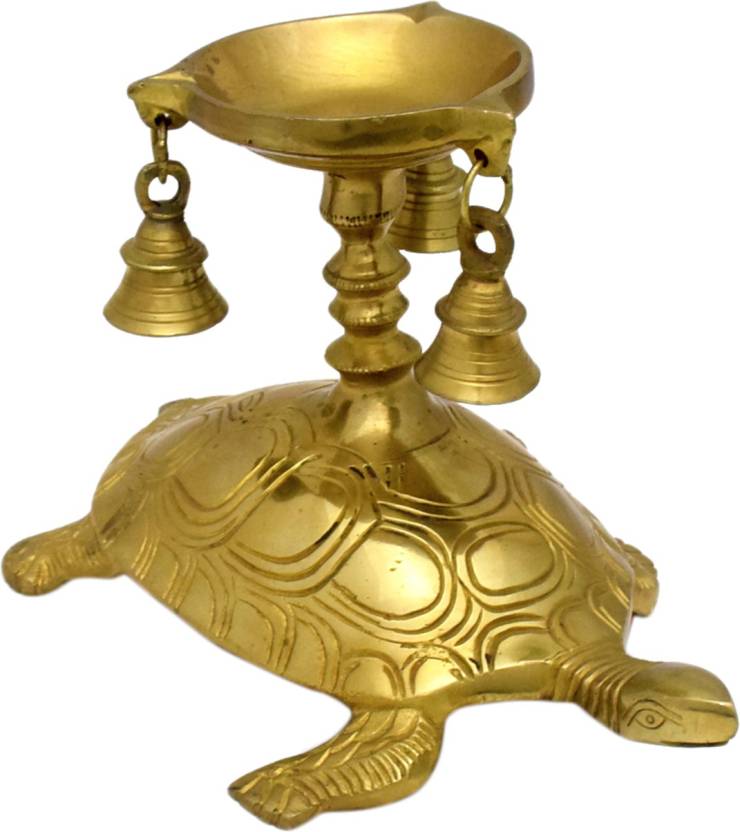 Traditional Indian decor makes the proper vibe for one of the important festivals in India. The antique brass turtle oil lamps created here is a fabulous way to include something authentically to our home in this Diwali. Turtles are considered auspicious in Indian culture, and the rustic way of the oil lamp with its dainty bells and the brass used is typically India as well.
Decorate With Colorful Cushions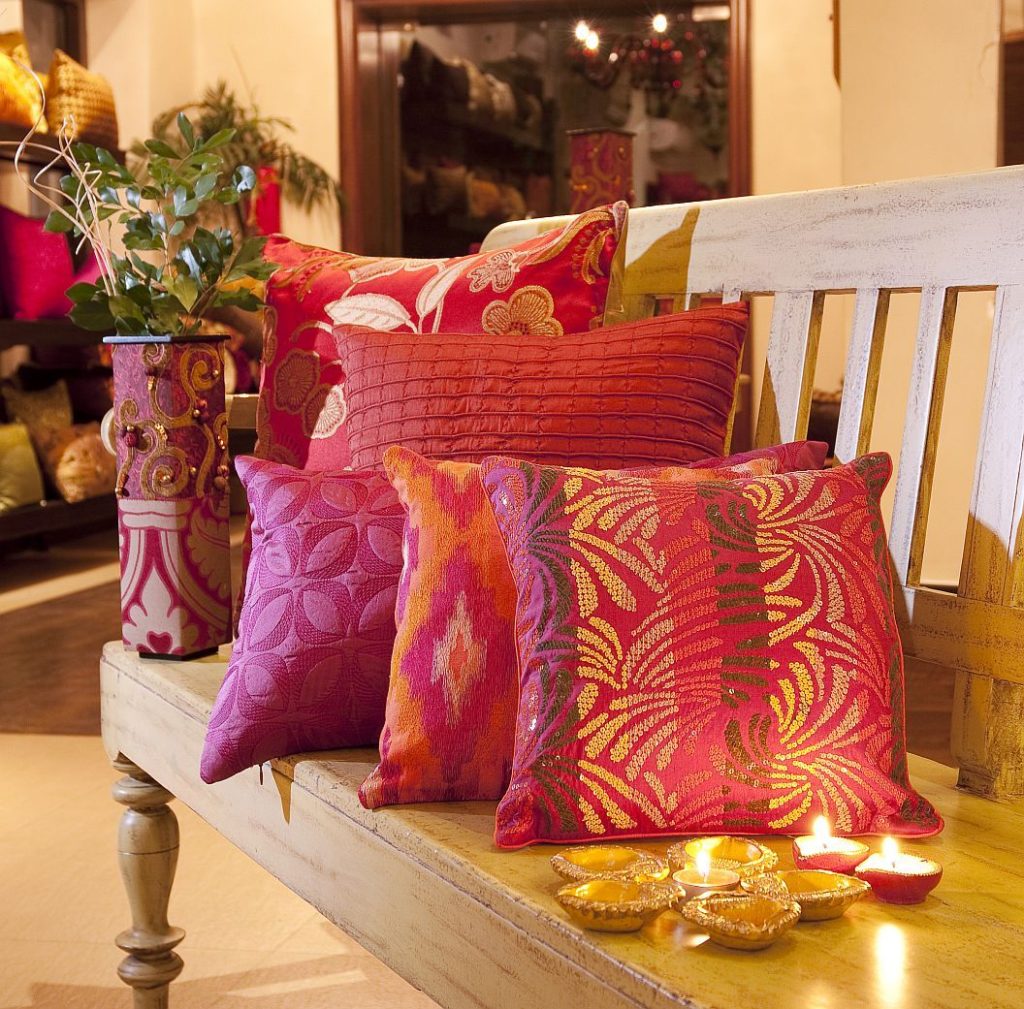 Another easy way of decorating the home for Diwali is to use some colorful cushions in. This idea will include many of color in our home and set a happy mood. It will also have guests comfy.
The colorful cushions created here feature pop art style designs in vibrant colors with an Indian theme to it.
Beautiful With Flowers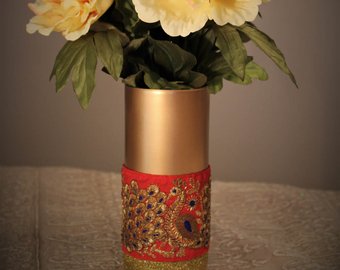 A simple way of decor the home in this Diwali is with flowers. Flowers generates a positive vibe in the home. Flowers together with a simple vase can make a world of difference in improving the beauty of a place.
The red enameled brass flower vase pictured here has beautiful designs that are suggestive of beautiful peacocks.
Make The Home Smell Good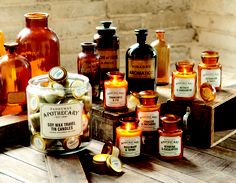 Finally, make the home smell good with aromatherapy candles, incense, diffusers, and room sprays. Smell has a really powerful link to memory, so create good, powerful memories in this Diwali with the scented smell of candles and a range of other fragrances.
Diwali decoration in the home is not only about stimulating our visual senses, but also our sense of smell.
Prepare The Pooja Room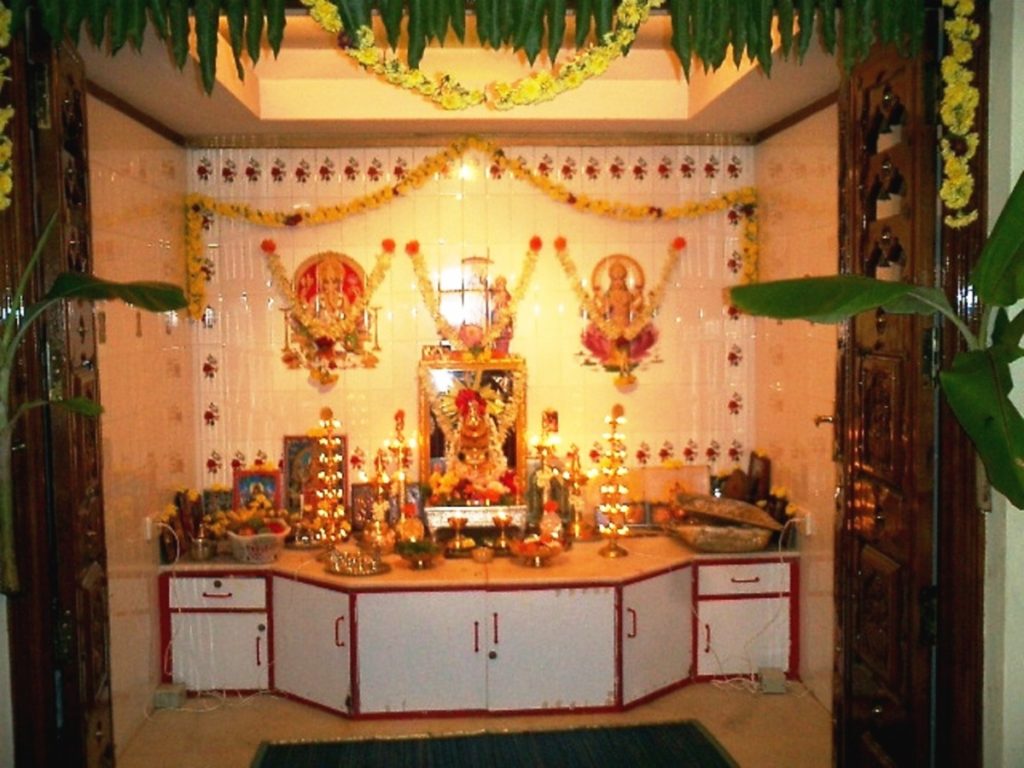 Preparing the pooja room is the most important and easy part of anticipating the festival of this Diwali. Give your pooja area or pooja room a fresh look this Diwali by including modern lights and a splash of color with wall stickers.
Of course, don't forget oil lamps and fresh flowers for the pooja room. And place a speaker in the pooja room where you can play religious songs.
Make A Beautiful Rangoli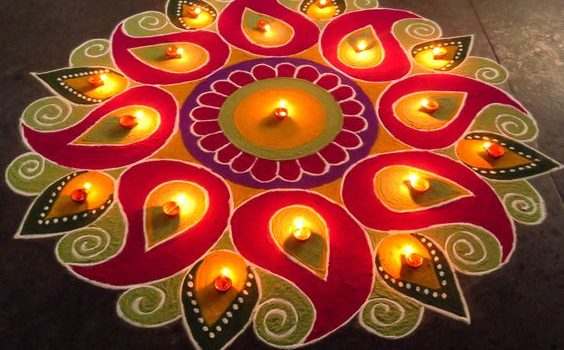 Diwali decoration is not complete without making a rangoli in your home. The design is as elegant and different as you make it. Include candles, diyas, small lamps, flower petals in your rangoli. Also, check out 3 other different rangoli patterns to decorate your home in this Diwali.
Diyas And Candles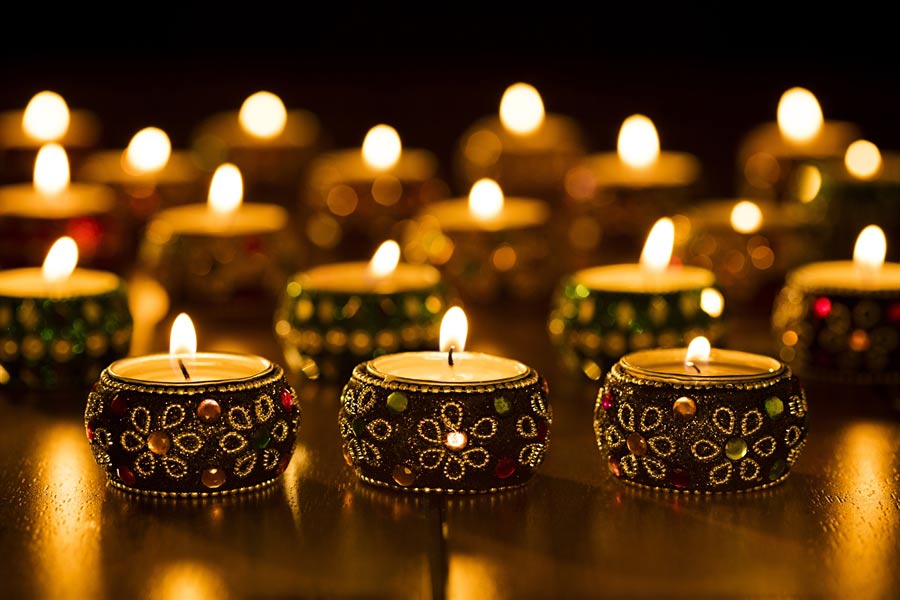 Use the diyas and candles for decorating your home in this Diwali. Include some glitter. If you need a scented candle, just tie any cinnamon sticks to a candle and fill all room with a fresh/sweet aroma.
Floating Candles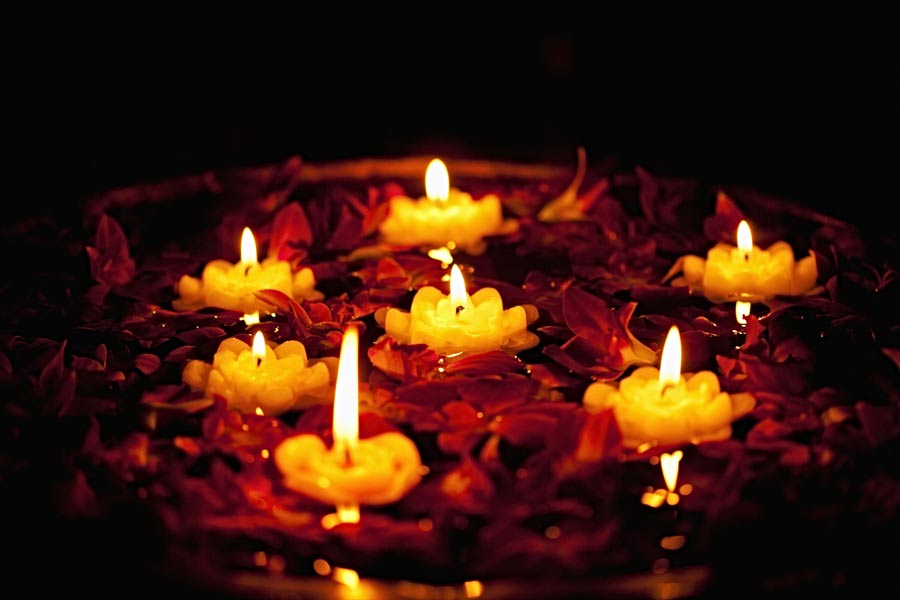 This is a simple way to bring old-world charm into any room to decor your home in this Diwali. Fill a glass bowl with water and.
Include colors, flowers or even coffee beans to make a different and beautiful Diwali decoration. Using floating lights will make your home very pretty.
Make it a friendly Diwali this year. Make your own Diwali decorations at home in the festive mood.
FOLLOW US