Beautiful Fireplace Design Ideas for Any Home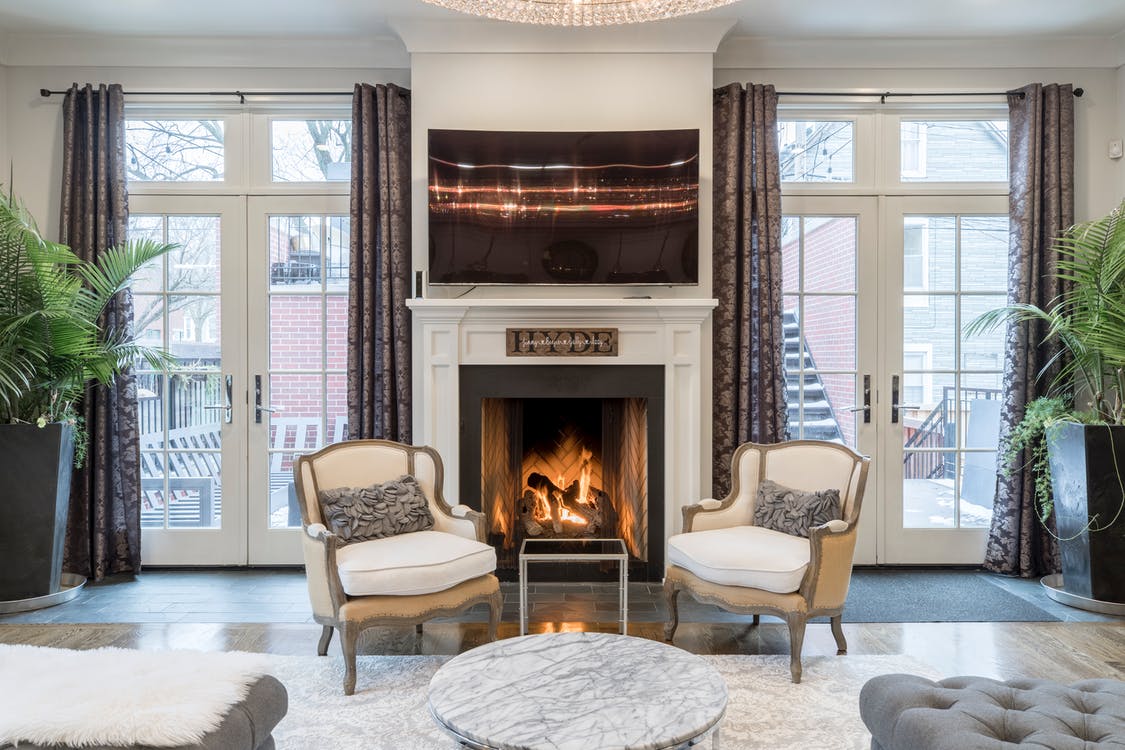 A fireplace is often the focal point of a living room, but in older properties, you might have fireplaces in bedrooms and the kitchen too. There are lots of ways to create a really eye-catching fireplace that wows your visitors, and some of them can be done as a DIY project. Read on for some beautiful fireplace design ideas inspiration. 
Keep It Simple
The simplest way of creating a fireplace focal point is to plaster the chimney breast and fix a piece of timber to act as a mantle shelf. This works even if you don't have an open fireplace. Install a living flame gas fire for some extra warmth and hang some original art above your mantle. It's guaranteed to look amazing, no matter what style of property you live in. 
Exposed Brick
Exposed brick is stylish and very trendy. This type of fireplace is ideal for a rustic design vibe and works well with open fireplaces and log burners. If your walls are not made from brick, you can still achieve a brick effect by using brick slips. These are slices of brick, which can be fixed to the wall using heavy-duty adhesive. A cheaper alternative is to hang brick-effect wallpaper. 
Thin Stone Veneer
Thin stone veneer is another rustic material you can use to dress your fireplace. Thin stone veneer comes in a range of thicknesses, colors, and shapes. Choose from a selection of thin stone veneer applications to find one that suits your decorative scheme. Natural stone looks great with open fireplaces and log burners. It is heat resistant and suitable for modern homes or period properties. 
Classic Marble
Classic marble is the go-to material for discerning homeowners. Marble comes in a range of colors, from pristine white to classic black. Use custom marble for your hearth and fire surround, paired with a classic white mantle. The great thing about marble is that it is easy to clean, which is handy when you have an open fireplace. 
Timber Fire Surround
What's not to like about timber? Many older homes have plain timber fire surrounds. These can be stripped down and varnished or polished, or they can be painted. You can even make your own from recycled wood, such as old pallets or pieces of oak. Another alternative is to look for an antique timber fire surround and incorporate this into your decorative scheme. Some older pieces are very tall and come with in-built shelves. They don't suit modern houses, but they look fabulous in period properties. 
Cast-Iron Inset Fireplace
Cast iron fireplaces were very popular during the Victorian and Edwardian eras. If you live in a period property, an inset cast iron fireplace will look great. Many cast iron fireplaces, especially smaller ones designed for bedrooms, are a complete unit and can be fitted into a fireplace opening with ease. If you do fit a cast iron fireplace, make sure you fix it properly to the wall, as they are very heavy and will cause serious injury if they fall on a child or pet. 
Renovate your fireplace as a weekend project, but make sure you have the chimney inspected before you light a fire!
FOLLOW US