15 Amazing Modern Cabinet Styles For Kitchen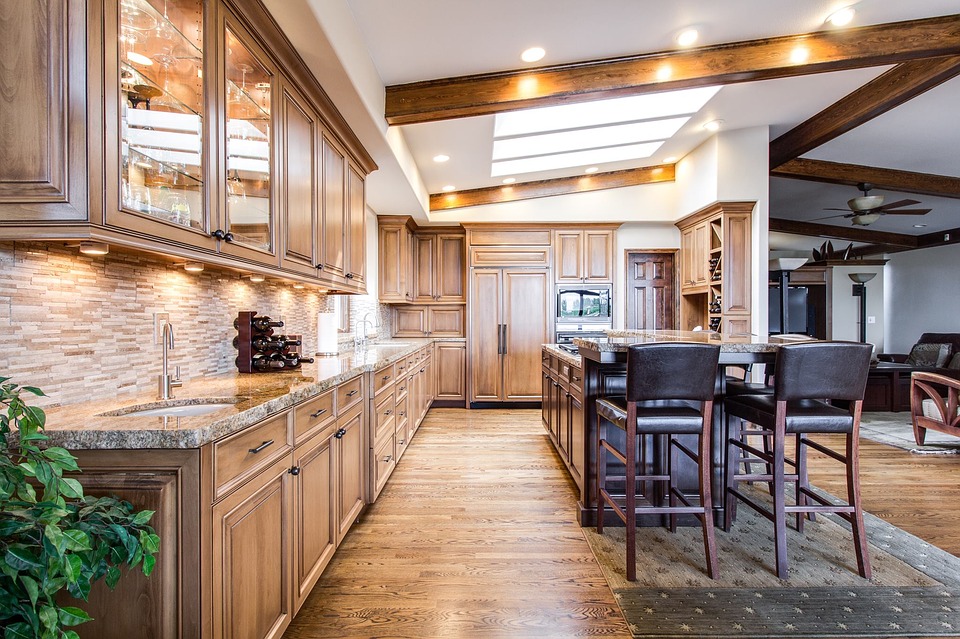 Everyone opt to make kitchen cabinets as part of their renovations in order to complete a custom look without a huge price tag. Even without a significant renovation, including new and modern cabinet can change the overall feel of the kitchen. So use modern styles of cabinetry and unique colors or tones to make your kitchen perfect and modern.
Modern Cabinet Ideas For Kitchen
Traditional and modern kitchens with modern cabinet and stylish works will always hold a unique and special place in our hearts. So here we have amazing and modern cabinet ideas for the kitchen which are clean, smooth, and completely unencumbered and they will give any place a fresh and clean appeal.
1) Modern, With An Edge
Heavy, deep and dark hardware helps ground smooth and sleek white cabinets give the modern look a modern edge. And it's a classic and perfect accent to dark-grouted subway tile. These type of cabinet gives a decent look to your kitchen.
Must Read: How To Decor Your Kitchen?
2) Mix It Up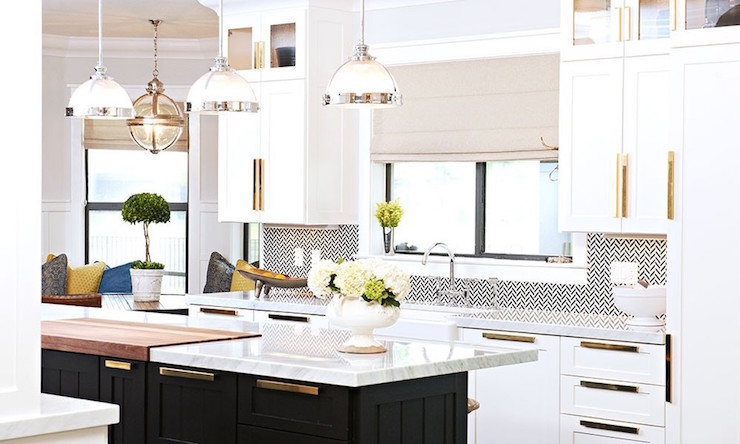 Using more than one decor style in your modern kitchen is a good and fair game. And modern white cabinets with brass hardware can help a coastal or country-style place feel more modern. And the use of this modern style like the white modern cabinet with brass is a great thing to make your kitchen traditional and modern.
3) Use Pretty Green Cabinet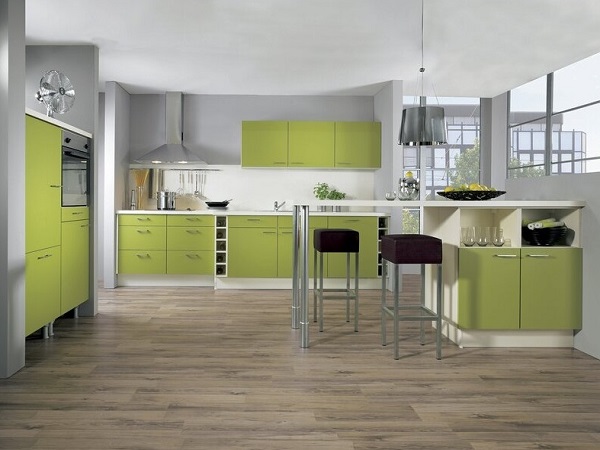 So keep everything white and sparse, and then include in a pop of color with your lower modern cabinet. And nowadays the green cabinet is trendy more than the white modern cabinet. It gives a pretty look to your kitchen.
4) White Out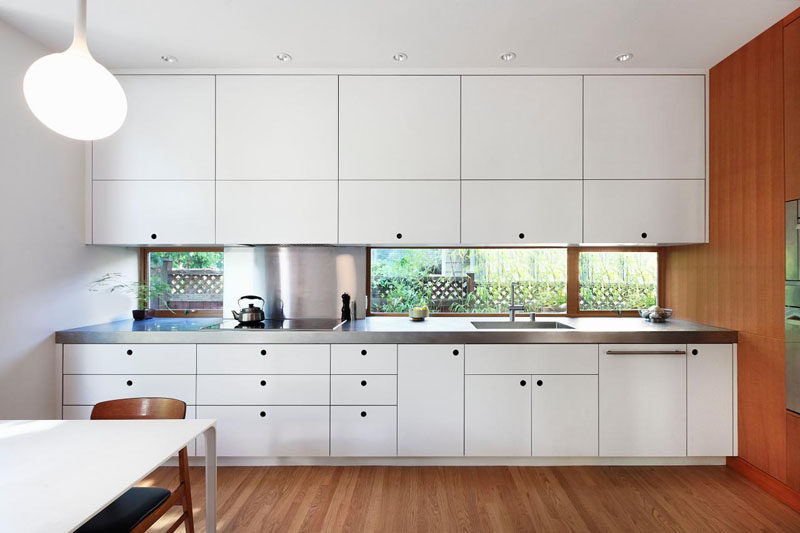 Proof that modern white kitchens don't have to be overly sensitive or feminine. So keep your modern cabinet minimal, without any fussy or heavy hardware, for a cool, modern and relaxed feel.
5) Dark & Stormy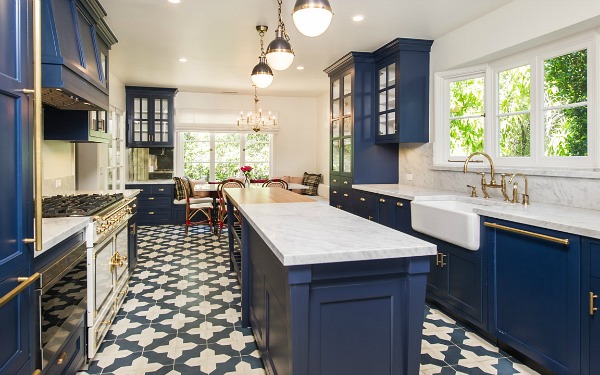 So make your kitchen more traditional and modern try navy blue modern cabinet. And make your modern kitchen forgo heavy hardware so your modern cabinets look more simple, smooth and streamlined.
6) Wooden Cabinet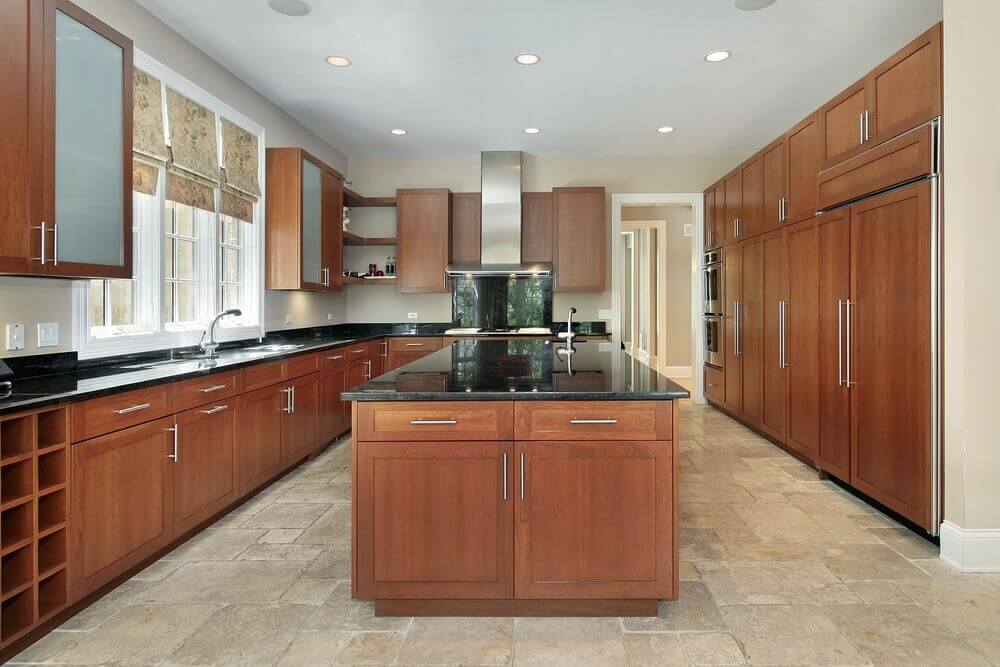 We're always obsessed with this wooden texture play. So combine a marble island with light wood modern cabinet is a great thing for your kitchen. And it's a little bit glam, a little bit simple, and a perfectly unique and modern mashup.
7) Ain't No Cabinet High Enough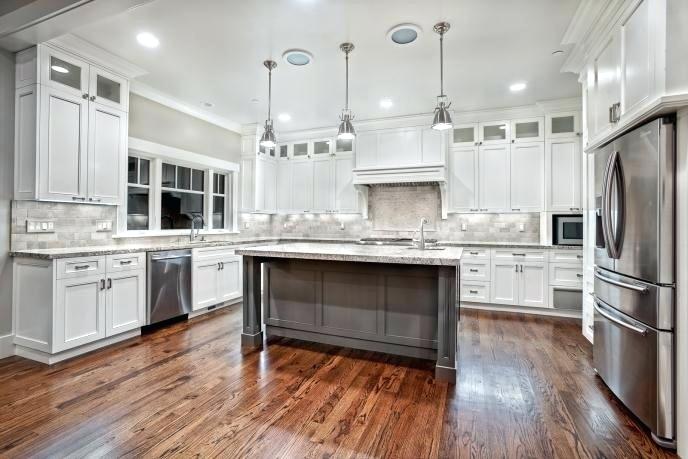 Ceiling-height modern cabinet without any visible wall place creates a more smooth and streamlined feel. So choose a simple, soft, calming color so it doesn't flood or overwhelm your kitchen. Nowadays these modern cabinet ideas are very trendy.
8) Into The Gloss
Is there anything more traditional and modern than lacquer? I don't think so. Because of glossy white modern cabinet give a wonderful look to your kitchen. And everyone loves this modern cabinet idea.
9) Mid-Century Amazingness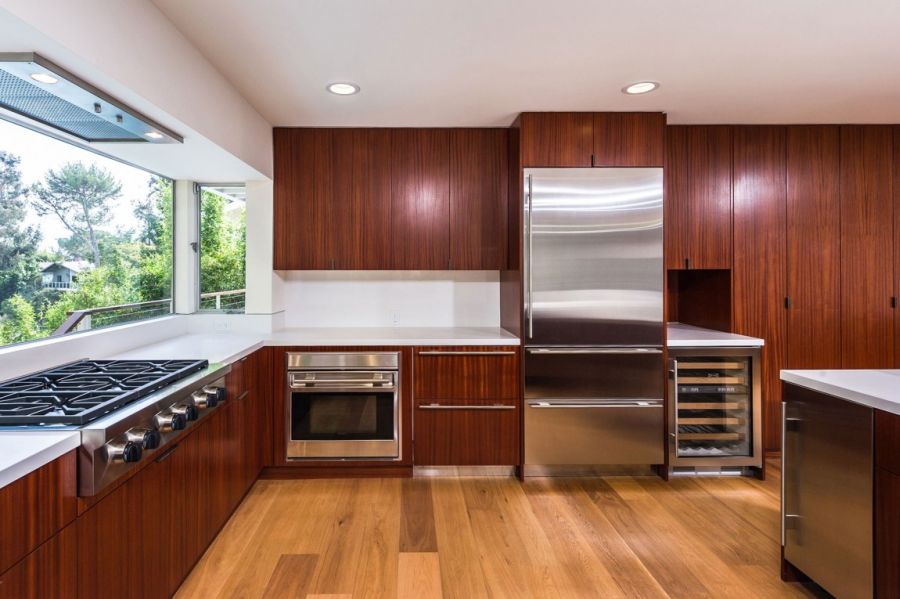 The sleek wood modern cabinet is always in the trend. Everyone likes this type of sleek wood cabinet in their modern kitchen. A warmer sleek wood color or tone helps that your place feel brighter and more inviting.
10) Back In Black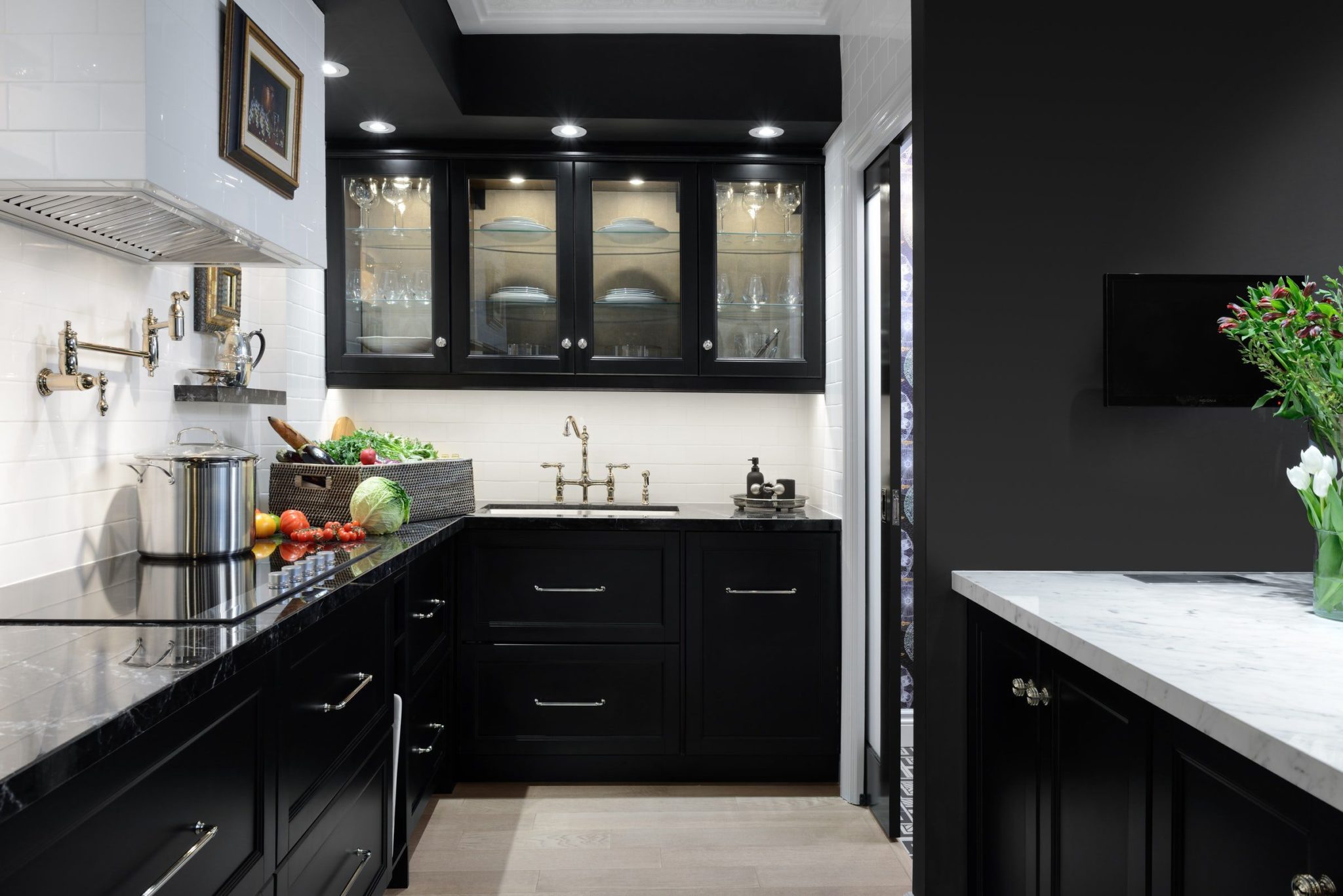 The only thing impressive than a modern kitchen is a pure black modern kitchen. Skip contrasting hardware and go black on pure and wonderful black for a more smooth and streamlined look. Cabinet of this color always gives a decent look to your kitchen.
11) All Gray Everything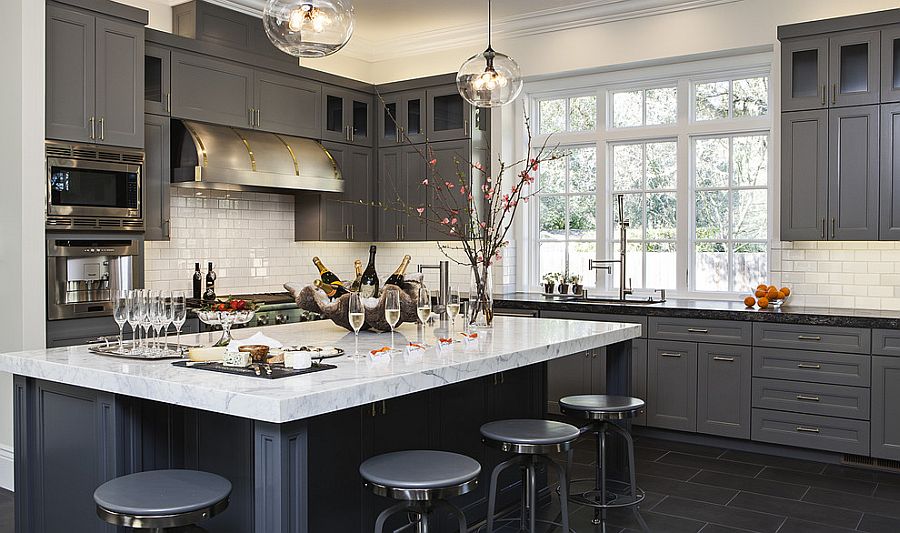 All gray modern cabinet is always given a stunning look to your kitchen. And it's trendy more than the wonderful pure black cabinet. It's complete your kitchen in a very manner and proper way. Everyone loves this shade all the time.
12) Use Yellow Cabinet
It can also be fun to include a bright and bold accent color to the modern kitchen. These yellow modern cabinet, for instance, actually cheer and brighten up space. They give the kitchen a happy vibe and they don't really interfere with the modern and contemporary simplicity of the space.
13) Gray & Yellow Cabinet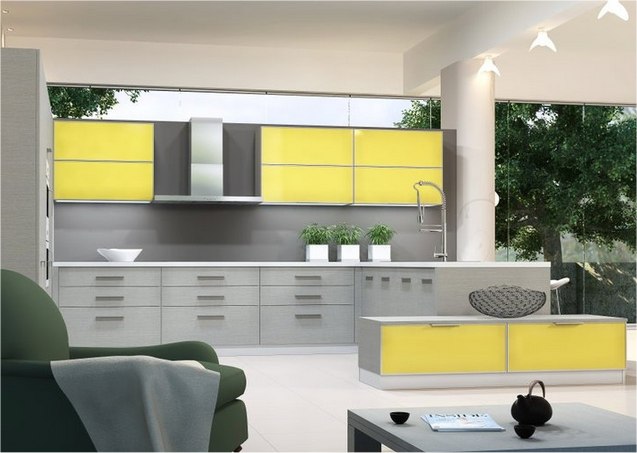 Gray and yellow cabinet is a quite pretty combination for your kitchen. And they usually found in contemporary and modern interior designs. These beautiful two colors/shades complement each other in a very seamless and friendly manner in your kitchen.
Well, there are better combinations for the modern kitchen cabinet, but this combination of gray and yellow is very good and simple for everyone.
14) Two-Tone Kitchen Cabinet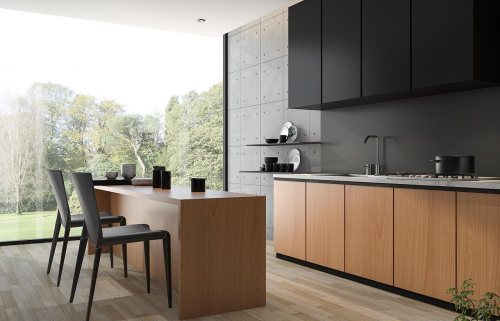 Two-tone kitchen cabinets are pretty trendy right now and there are several different variations which can be created in this manner. This type of combination is a very elegant combination which sets together black covers and stained wood accents. And this type of modern cabinet is also in your budget.
15) Use Mirror Cabinet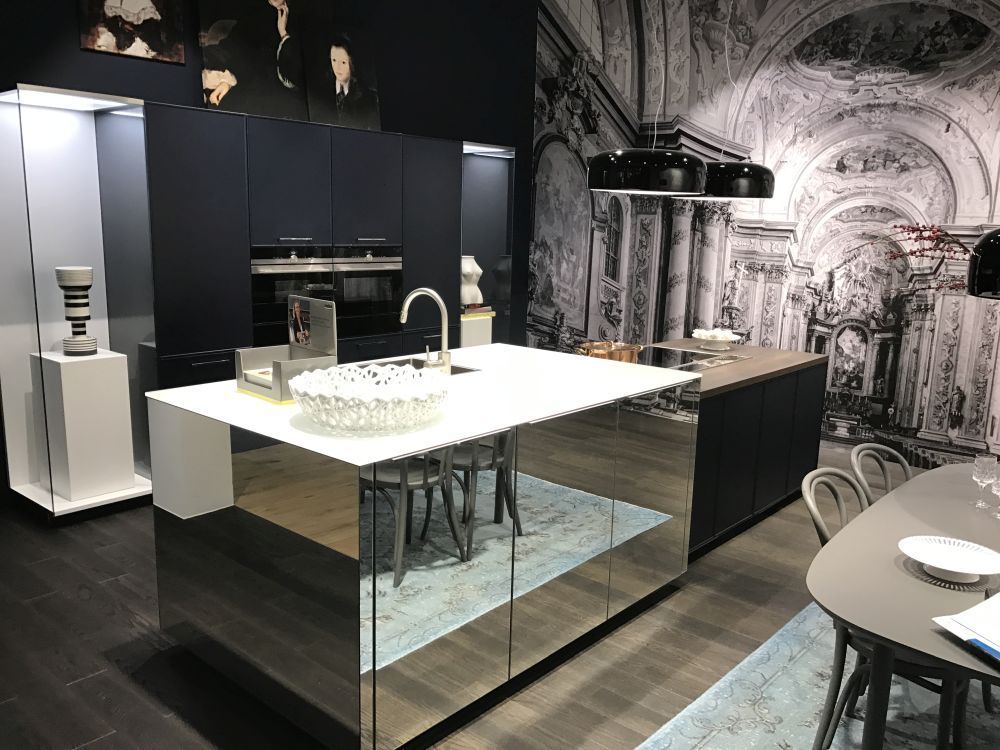 The mirror cabinet is definitely the focal point of everyone's kitchen. If you have a small kitchen so definitely use this best and modern cabinet idea to make your kitchen traditional. This idea is quite expensive but gives a stunning look to your kitchen.
Conclusion
Therefore that's all about amazing modern cabinet styles for the kitchen. These all modern cabinet ideas for the kitchen is best for everyone. Some of these cabinet ideas may have your budget, and some are too expensive but all is best for your kitchen. All these simple ideas give your kitchen a proportional modern look.
FOLLOW US