Easy Home Decor Tips 2019, To Transform Your Home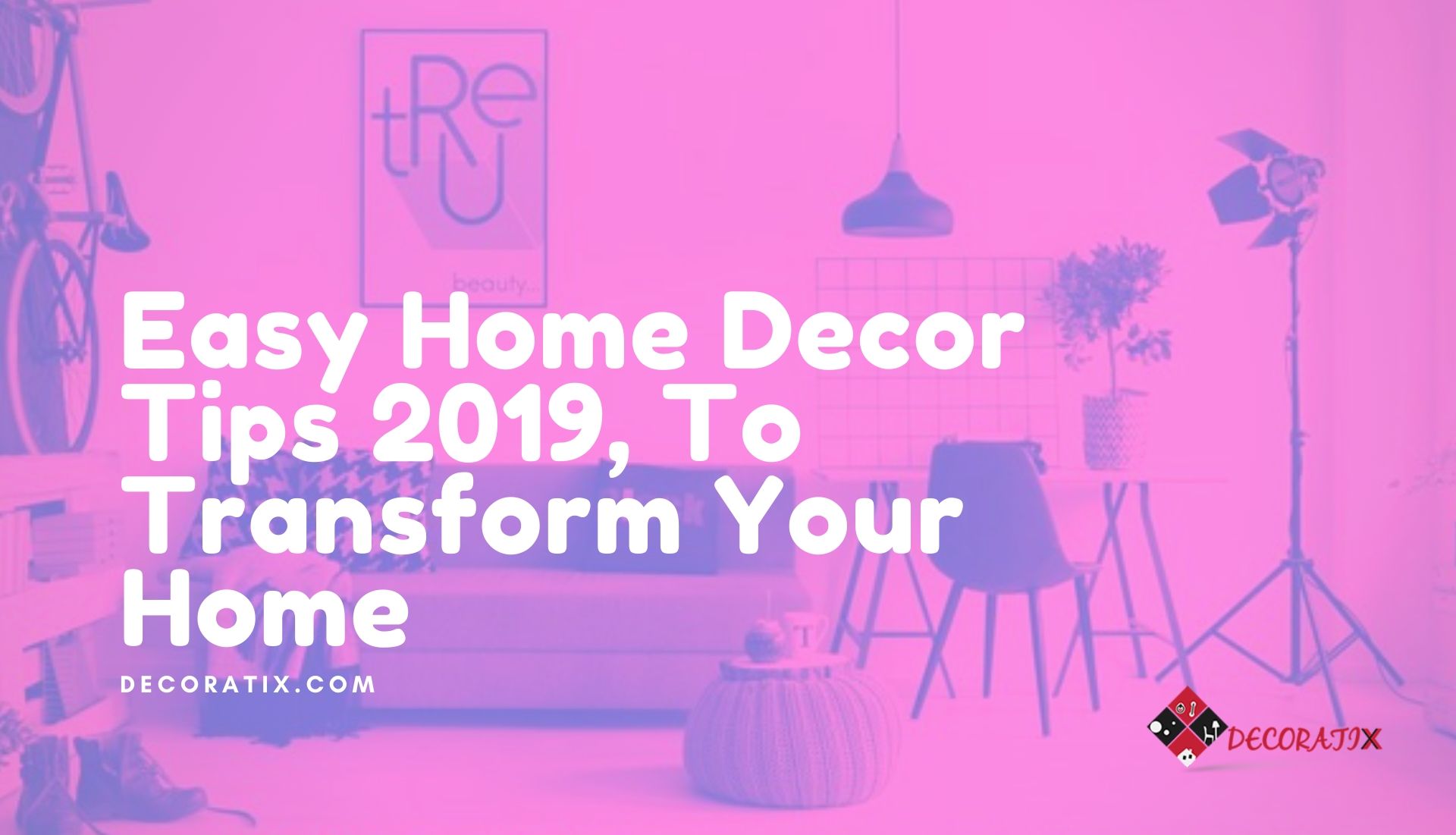 Whenever we are buying a home! Or decorating a home, So the first thing is in everyone's mind that how to decor home? No need to worries and stress Decoratix bring for you Best home decor tips 2019. The home decor tips help you to decor your dream home as best as possible.
A new home is like a little child so you get the chance to transform each and every room in a proper and manner way. So choose the best and right decorations tips for your home with the help of DecoRatix's home decor tips.
Home Decor Tips
Sometimes our home gets better with the use of very little things or easy home decor tips. As you might have heard that sometimes the smallest things make the biggest and greatest impact. So here we have some best home decor tips to transform your home. And for sure these best home decor tips definitely inspire you !!
1.) Set The Tone at The Front Door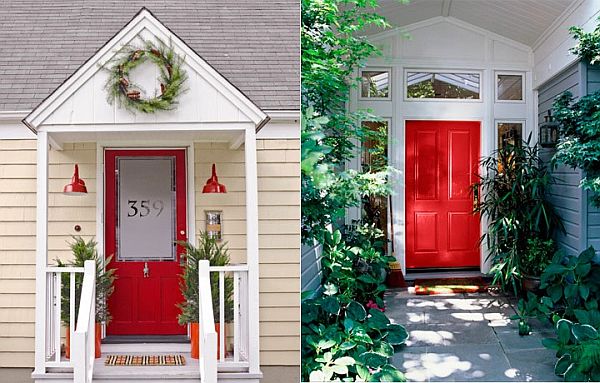 If you want your home to make a wonderful first impression, then paint your home front door with a bright and glossy color. And for this red color is the best option. So you have to paint your front door with a bright red shade. A red door indicated "welcome". And with this, two other colors like yellow and orange also is a great color option for your home front door. Both colors are connected with warmth and joy.
2.) Keep Wall Colors Neutral And Light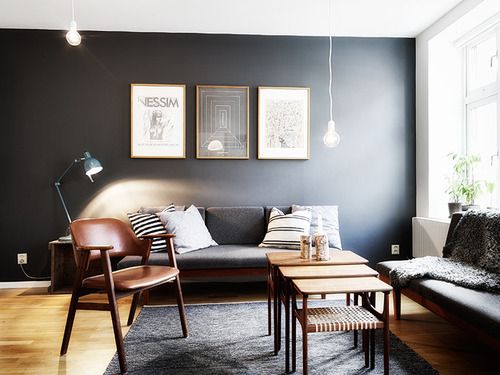 Use natural colors like light brown and gray, particularly on the first floor, where the flow is important. Dull or neutral walls give you the biggest decorating flexibility and permitting you to simply switch up your accessories.
And if you have two little rooms next to each other then painting them the same dull or neutral color helps them feel bigger. So always choose the neutral or dull and light color to decorate your home. These home decor tips are too easy to use for everyone.
3.) Hang at Least One Mirror in Every Room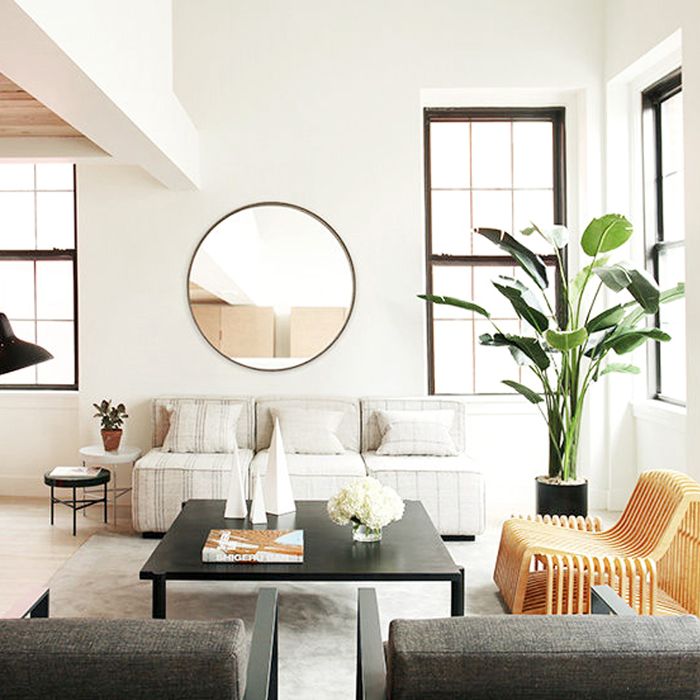 Mirrors can make every place feel more comfortable and brighter because they bounce the light around the room. But putting one in the wrong place can be almost as bad as not having one at all.  So place mirrors on walls straight to windows, not directly across from them. Hanging a mirror right opposite a window can really bounce the light right back out the window.
4.) Go Big With Your Art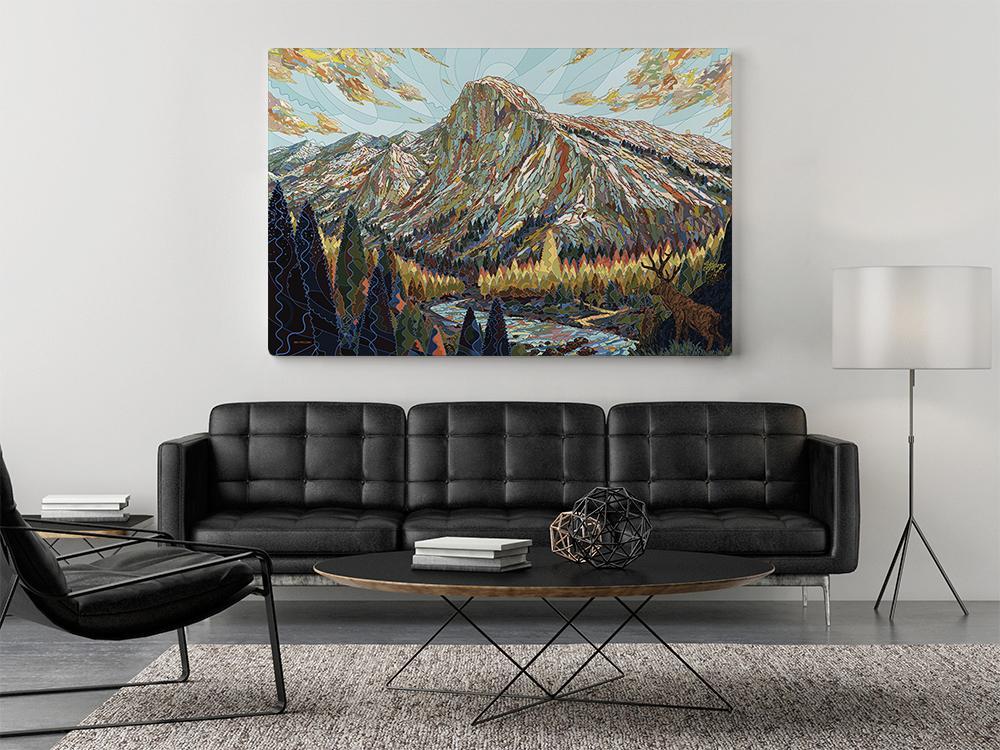 Always go big with your art, this is one of the major home decor tips to decorate or transform your home. Because bigger is much better when it comes to art. Big shades include a statement to every room and can even make wall place look bigger. Paint an emphasis wall. It not only includes a focal point to any room but can function as a large and great backdrop for artwork.
If you think about that where's the best place to hang art or another pretty wall decors? So always make sure that the center point of any room is the best place to hang art. And make sure that the midpoint of the art is about 60 inches from the floor in any room.
5.) Paint And Repaint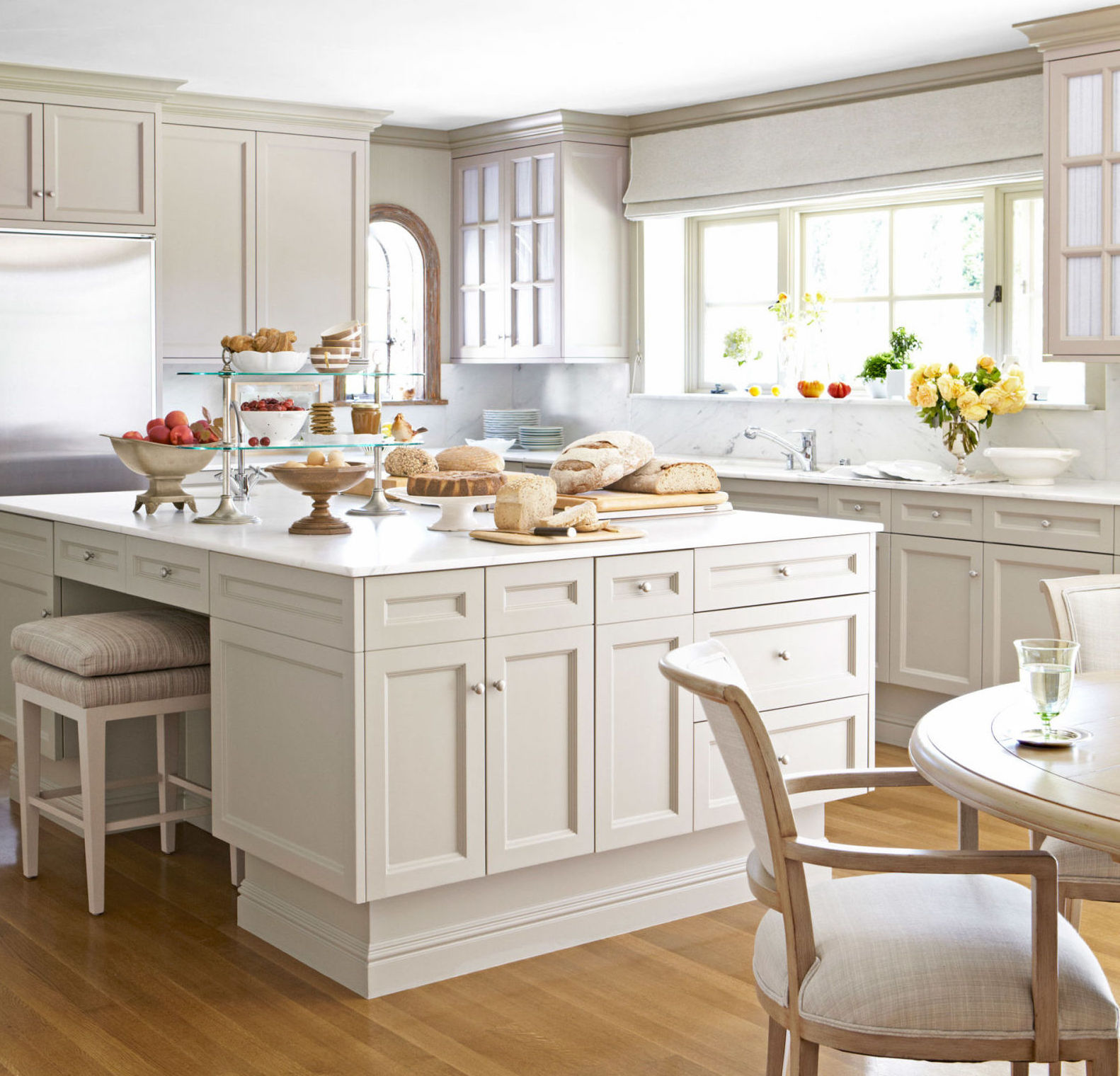 Painting the wood trim around doors, windows, also make the place more appealing, particularly when using best and pure white paint to contrast with the wall color. So a new and fresh coat of paint is inexpensive, but the impact can be huge in the way the place looks and feels. Walls that are freshly painted in a dull or neutral color will show off your furniture and wall decor to their best advantage and also make the home feel and look well-maintained
6.) Use Wicker Baskets To Make Your Home Stylish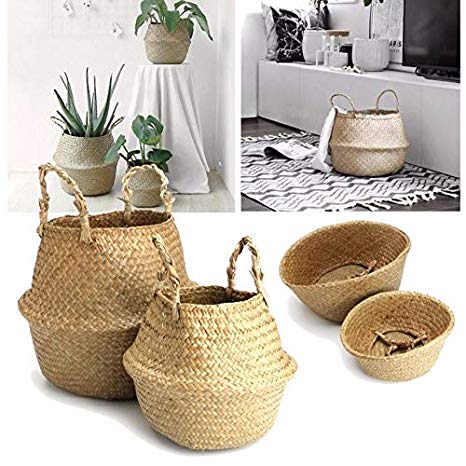 Wicker baskets are an inexpensive and simple way to include storage in every room. These types of baskets can be used to store and display books, design and decor magazines, toys, towels.  It looks always fancy. And you all use this amazing basket in your room like a living room, bathroom, and bedroom, etc. You also use this amazing basket in your kitchen. Simply put a couple of little wicker baskets on the counter-tops in your kitchen to attractively display and store your vegetables and fruit.
7.) Hit Repeat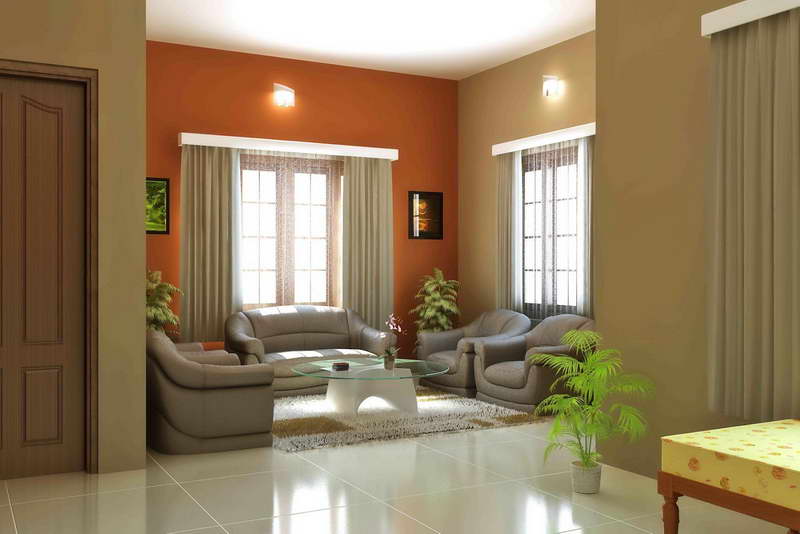 Repeating amazing and stylish colors throughout a room (or even your whole house) generates a solid design, particularly if you have an eclectic mix of furnishings. These home decor tips are too easy for everyone to transform your home.
8.) Make a Pretty Picture Wall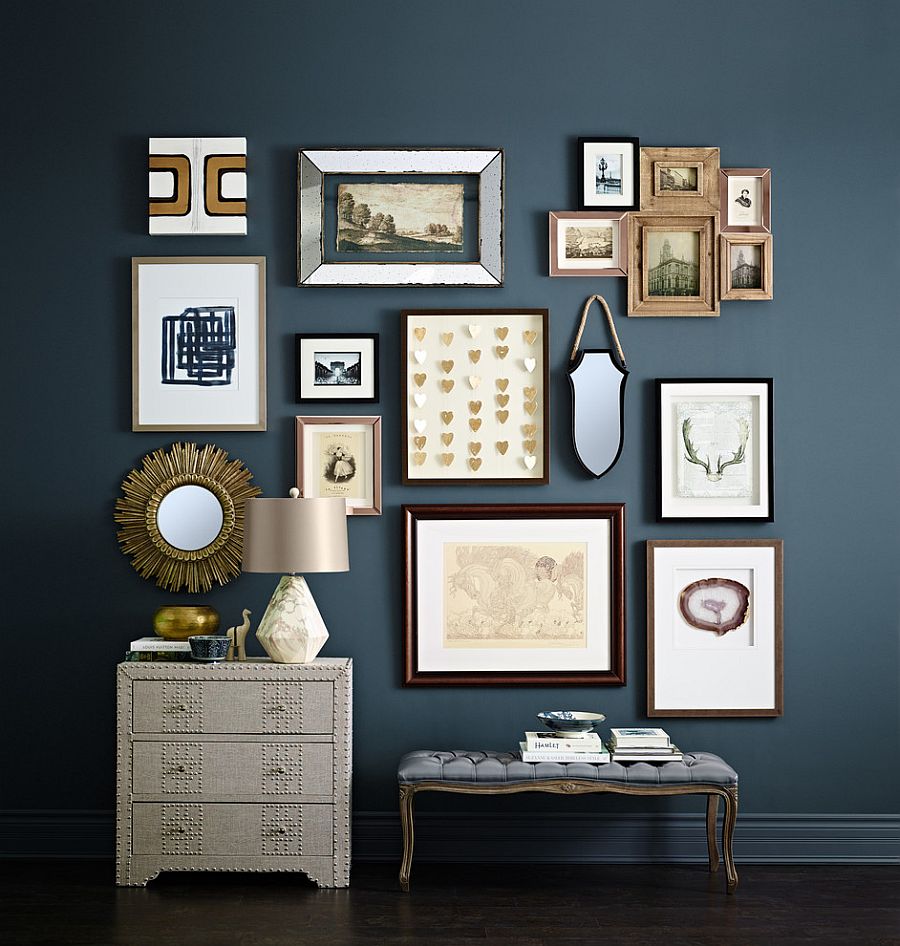 Decorating your walls with pretty pictures can spruce up your place and include a personal and special touch. So if you want to transform your home so use these home decor tips.  Decorate your wall, start by selecting the perfect and pretty pictures for any room. And you can include a stylish and designer touch to your house by creatively managing your pretty pictures or by creating a picture wall featuring your favorites. Create a wall of notes for a very unique and special and feature.
9.) Display Bookcase Art
A bookcase is not only a place to store books it can also be used to display your artwork. A pretty bookcase art can make your home or office more attractive, inviting and easier to navigate. These home decor tips, a bookcase art are a rich addition to everyone's home.
10.) Add Amazing Color In The Kitchen
The kitchen is one of the most important places in everyone's home. It is where meals are cooked and where all family gathers and hangs out. A colorful kitchen can make your home feel happier and brighter. Even if you have a dull color scheme in your kitchen, there are many small ways you can include bright colors.  There are many ways to include decorations to a kitchen and make it warm and inviting. And home decor tips says, add some amazing color in the kitchen to make your place perfect. With amazing colors, you can also include some bright decorative items to your kitchen.
Go with another style decor ideas like Japanese and hybrid style that may help you to decor more extra beautiful inspiration to your wonderful home.
Japandi style 2019
Decor your home with Japandi style. This the fusion of Japanese and Scandinavian styles. it creates a clean and minimalist warm and cozy look. Scandinavian plus Japanese style combines the modern-rustic vibe from these Scandinavian designs. This also gives a traditional elegance of Japanese styles.  Black matte and natural wood texture are everything when it's about finding a better combination to decor home-like professionals. If you want to decor your home with a hybrid style into your home then you must follow the hybrid decor tips.
Hybrid style
Use some elements of nature,natural-wood, and functional accessories. Furniture from both style area perfect combination. If you want you can add green plants for the home decoration. if you are looking for a hybrid style. This is a very fantastic idea to decor like eclectic space. its a more streamlined hybrid design is what many people need to decor their home! While you set different design aesthetics in one space is not a new idea. hybrid style decoration is a little costly So before choose that go on your budget first.
We have some best design styles that are very popular nowadays! these designs are in trend 2019
Bohemian style
Egyptian Design Style
Gothic Hygge style decor
Include Goth+Bohemian GreenHouse
a) Gothic Hygge Style Decor
This decor is dark but it's alive. if you want to flourish, vibrant plant life is juxtaposed with beautiful brooding and bold blacks. but this style of bohemian creates a greenhouse atmosphere. this is one of the killing styles to decor a home.
b) Egyptian Design Style
This design is part of a hybrid style. It can be reduced to drawing hieroglyphs in the sand with a rake of the lake. Here, natural materials are layered with Egyptian style textiles and primitive pottery.
c) Bohemian Style
Bohemian Style is associated with layered tapestries and abundant plant life. it creates somewhat vague and unattached to a particular era of 2019. This is useful for a fresh spin or bohemian decor.
Conclusion
Therefore that's all about best home decor tips to transform your home. These home decor tips are too easy to implement on your home to make your home stylish and amazing. And also these tips in your budget.
Suggested Read: