Amazing Superhero Party Decorations Ideas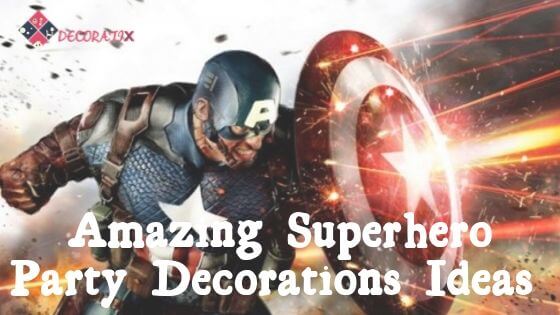 Kids love the superhero party theme. But how you will decorate your house with a superhero theme. Don't worry. Here we are the superhero party decoration ideas and games that you can plan for party fun time.
When we are planning for party decoration ideas like superhero party decoration, it's a little important to know your superhero inside and out. What is the overall story behind your superhero? His color, logo, and alter personality? Where does he live? Sidekicks, historic victories, villains are all things that will play perfectly into your theme.
We have featured some of the best superhero party decoration ideas we've come across lately. 
1. If your superhero has a hometown, use a poster board to create a cityscape backdrop at your food table. Hanging superhero logos around, or the iconic Boom, Thwack signs are also fantastic ways to give homage to the original superhero medium comic books.
2. If you can spare it, pick up some comic books from a local store to place in the party room.
3. Purchasing some cut-outs of the superhero, or items with that superhero theme to put on walls and flat surfaces is also a great idea.
4. Vinyl tablecloths aren't just for tables anymore. They are the superhero of the birthday party supply world, and can also be used as makeshift curtains, doorway hangers, and much more. Get creative with tablecloths and see what you can make the opportunities are endless!
Here 7 exciting superhero party games and activities.
Superhero Matching Game
Dress like a Superhero
Find Your Nemesis Ice Breaker Game
Superhero Cape and Mask Decorating
Superhero Freeze Tag
Web Blast
DIY Balloon Garland Kit
Let's start  your party with these 7 amazing superhero games ideas
What fun is a party without any games? While the common games are fun, use this occasion as a chance to make your party shine. Games don't need much, and you don't have to have prizes to give away the winning is entertaining enough.
1. Superhero Matching games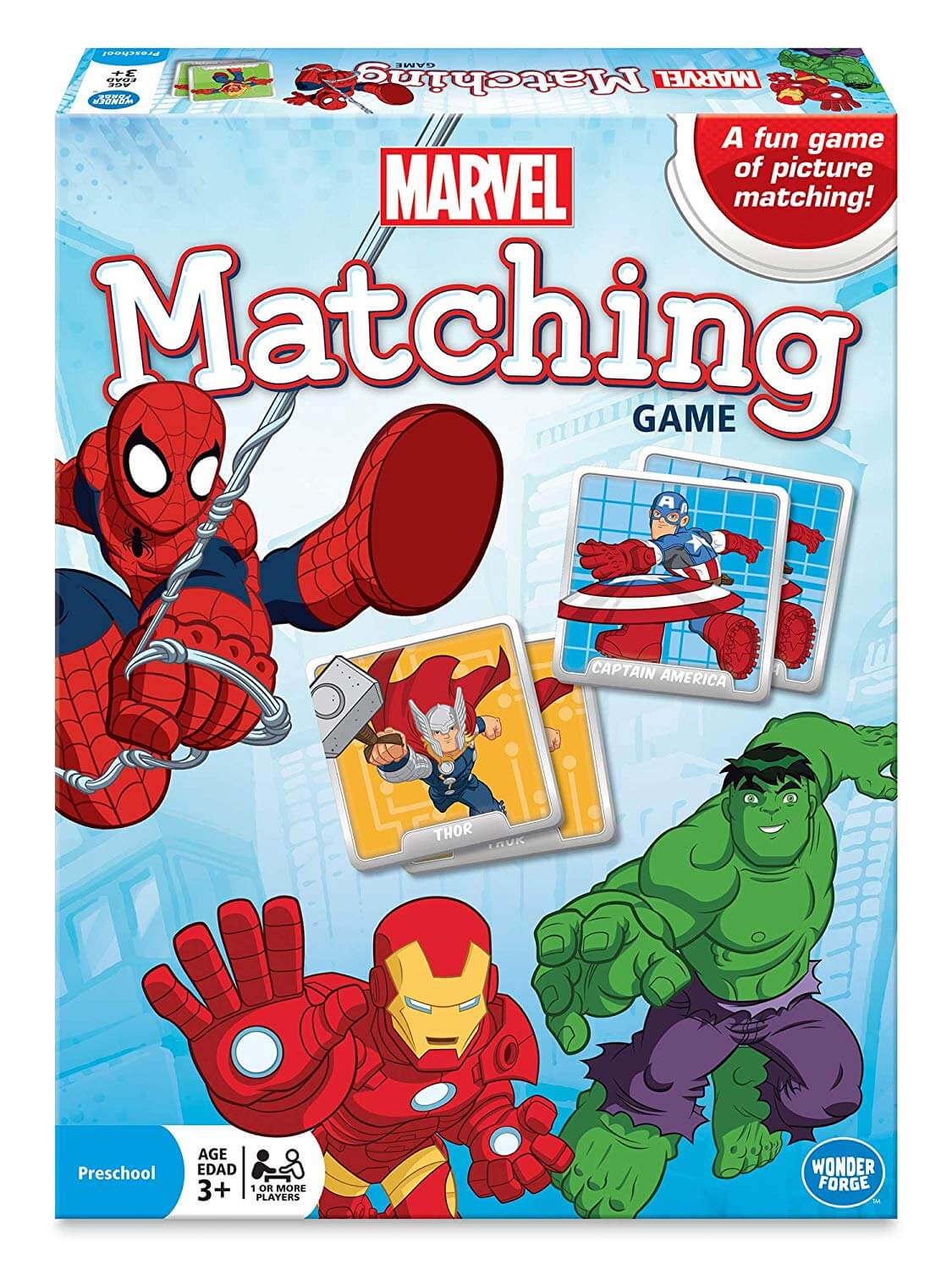 Print out duplicate copies of some superhero photos and add here them to painted card stock. Turn the photos up, mix them up, and add the numbers 1 to 4 to the back of each piece of heavy white paper. When it is a player's turn he/she flips one card at a time, trying to form a match. The player with the most matches number at the end, that other one-game wins.
2. Dress like a Superhero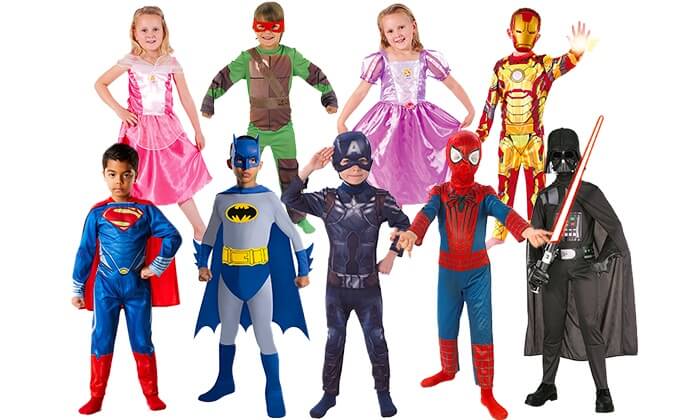 Provide guests with inexpensive superhero costumes to wear during the party and take home as party favors. Superhero capes can be made from dollar store plastic tablecloths. Hero cuffs can be made from toilet paper and paper towel tubes cut down the middle and spray-painted. Masks can be printed from online templates or created from foam or felt.
3. Find Your Nemesis Ice Breaker Game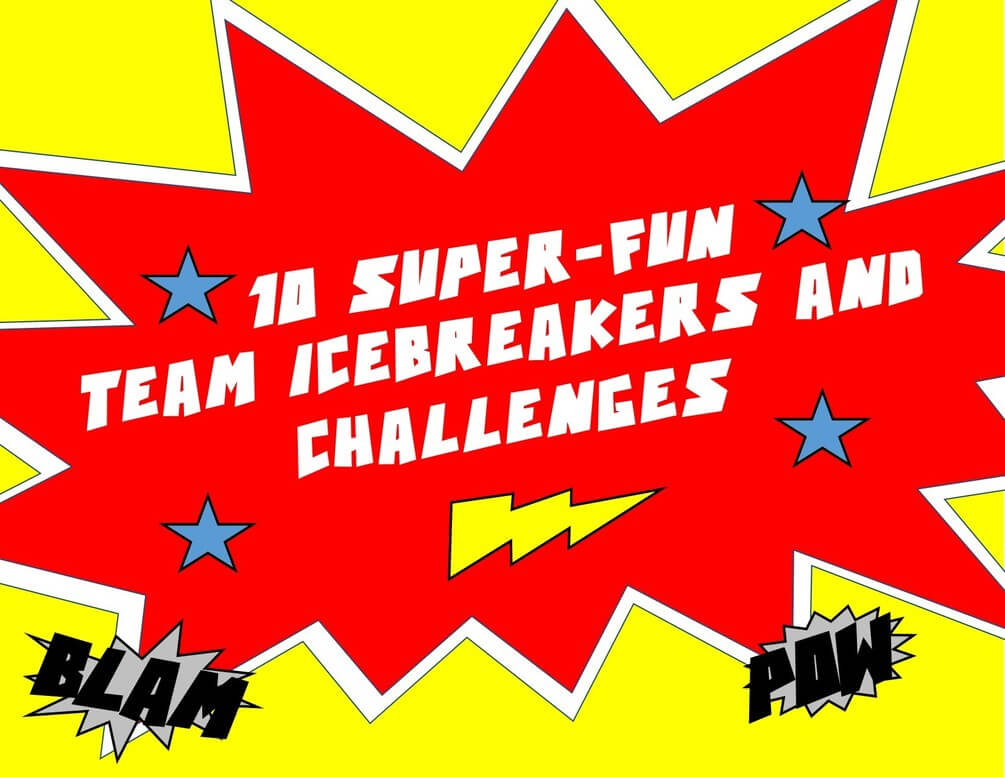 As the party guests arrive, pin the name of a superhero or villain tag to each guest's back. Party guests must go around and ask yes or no questions to first determine their own persona. After they determine their own character, they have to find the person at the individual wearing the name of their nemesis.
4. Superhero Cape and Mask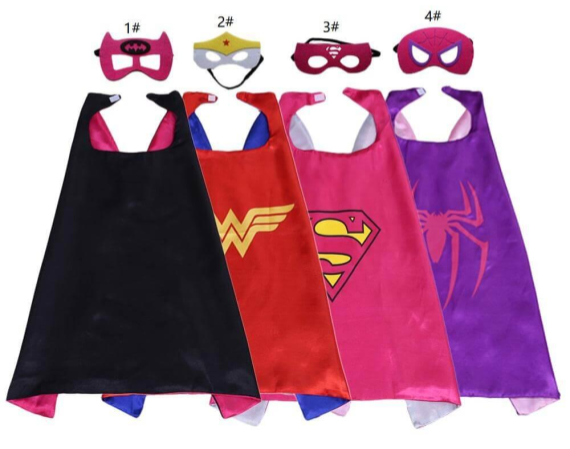 Provide a variety of craft materials such as felt, jewels, ribbon, fabric paint, markers, etc… for guests and decorate your own superhero cape or mask.
5. Superhero Freeze Tag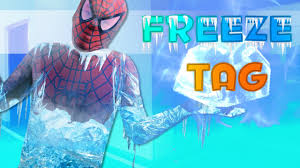 This freeze tag starts with one villain who must tag the other party guests. When tagged, guests must scream out the name of superhero (can't previously have been said), or they remain chilled. Once all of the guests are chilled, a new villain is chosen, and the freeze tag begins again.
6. Web Blast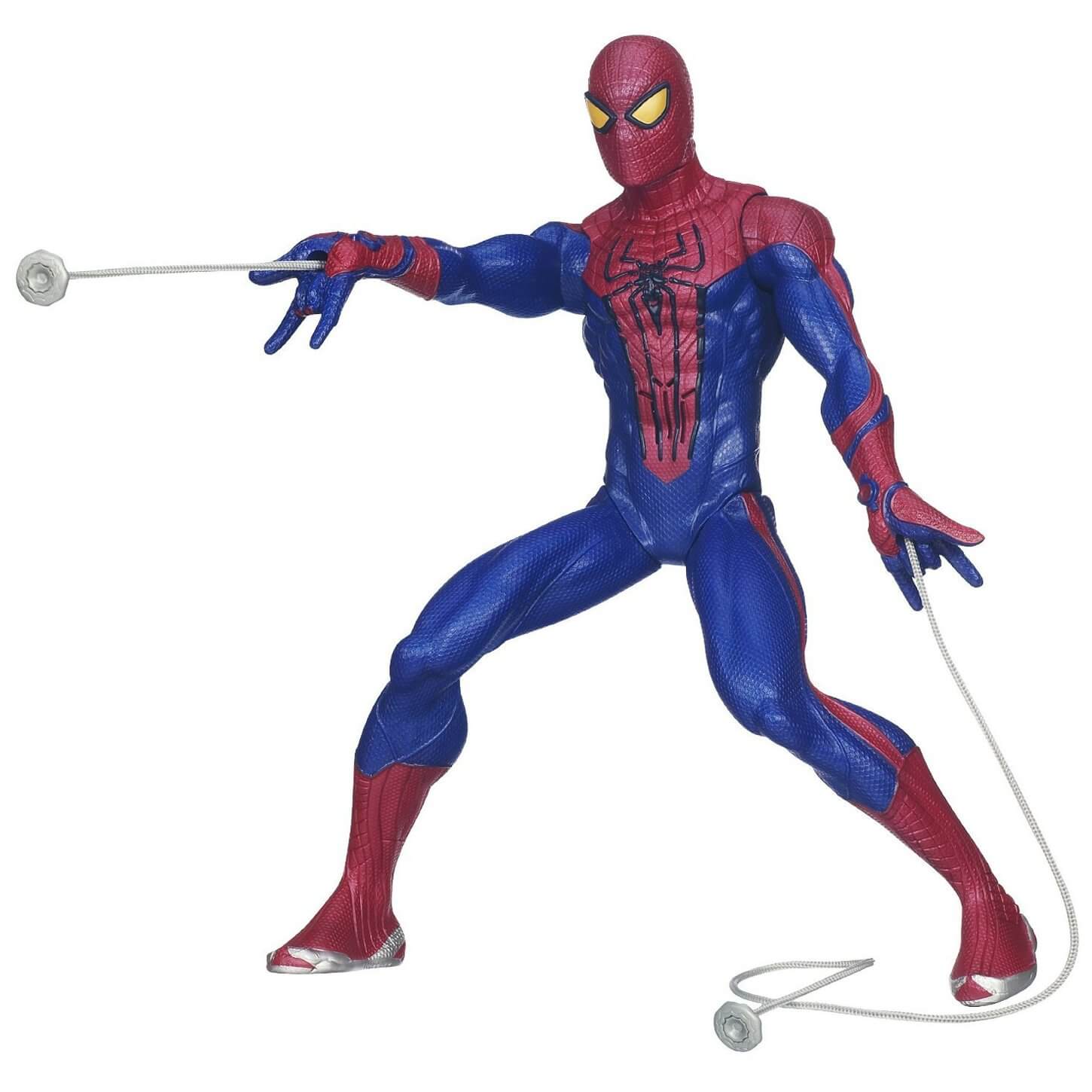 Party guests with their own spider webs, just like Spiderman! Let them go crazy with cans of silly string. If you want to create some competition, divide the guests into two teams, each with their own color of silly string.
7. DIY Balloon Garland Kit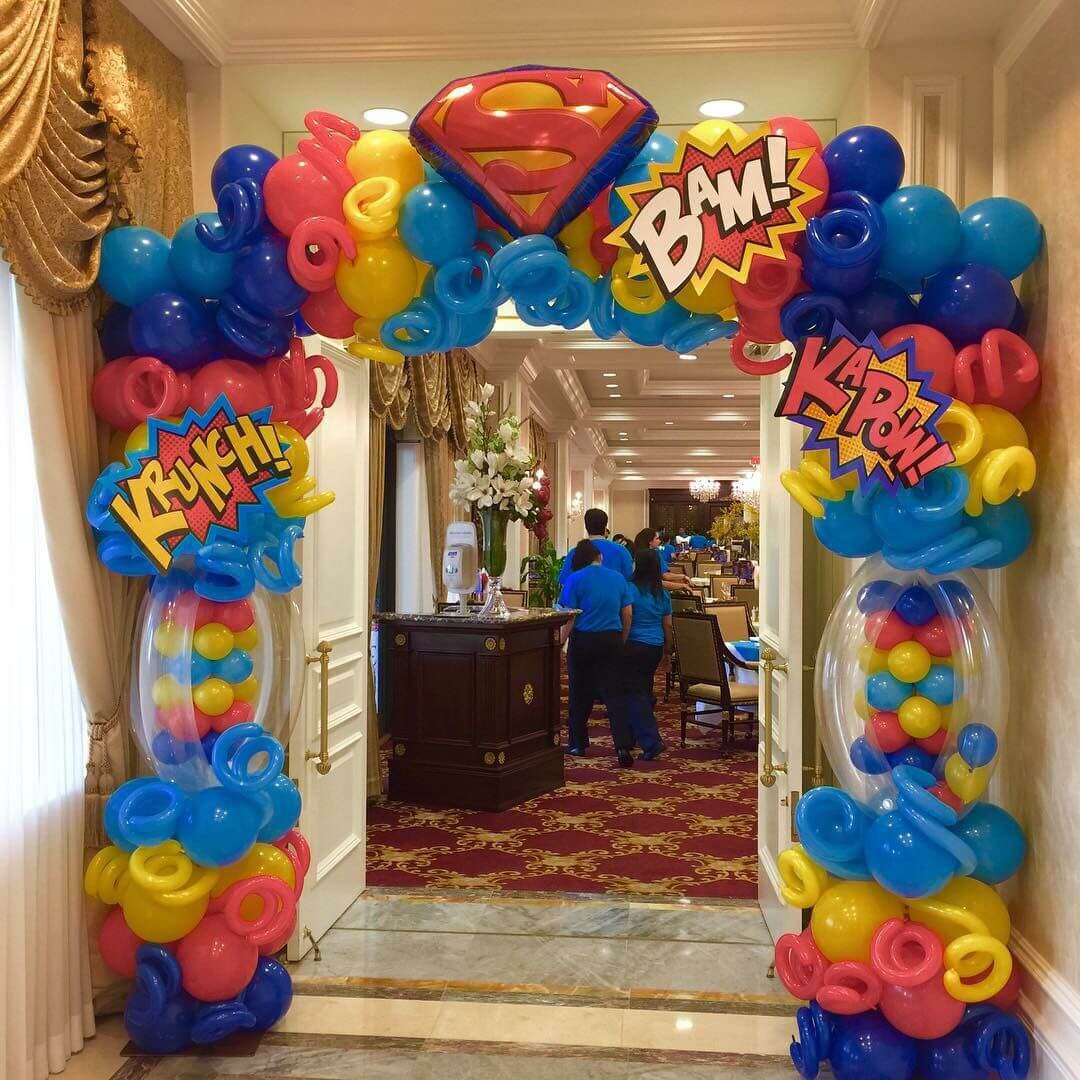 If you're looking for a fun project or want to wow your guests with your creativity and style, these balloon garland kits will have you be the idol of all of your friends and family. We include everything you need to recreate your favorite looks and give you the choice to create your own. With the easy instructions, your party balloon garland is sure to be a highlight of your party day.
Superhero Party Foods Ideas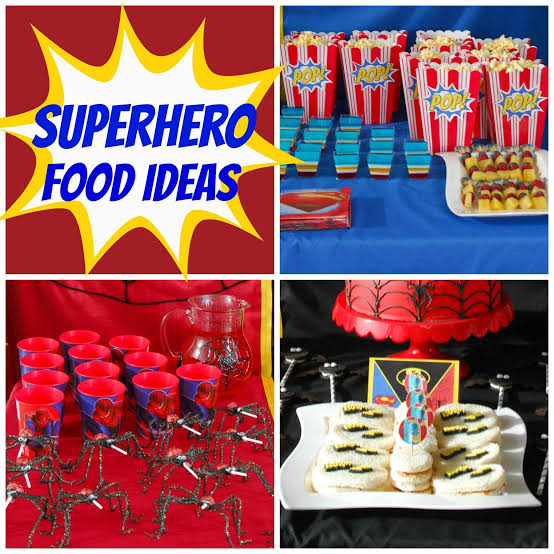 Kids love to eat food and snacks, and while we don't know what types of foods, snacks superheroes like, we can take their logo/colors and use them to inspire foods. We can make healthy foods that can be themed to fit into a superhero theme with a little creative thinking!
1. Use your superhero colors as a jumping platform for things like a candy buffet, drinks, and of course cake and ice cream.
2. Jello in a cool container or layered in different colors is always a hit, along with colored popcorn, and matching candy.
3. Marshmallows set in brown chocolate with a simple felt point or logo cut out are simple to make and look wonderful. Hero sandwiches are great, as well as superhero homemade pizza.
4. If you're daring, use some of the enemy colors to inspire food choices as well! (Scarecrow haystacks, anyone?
5. Use color-coordinated food containers to keep the theme consistent throughout. Use toothpicks or other food picks to attach things like logo cut-outs or Boom and Thwack to foods like sandwiches and cupcakes.
6. Including a superhero party, you really can't go over far! Add these superhero foods in your party and let the kids cheer!
Personalization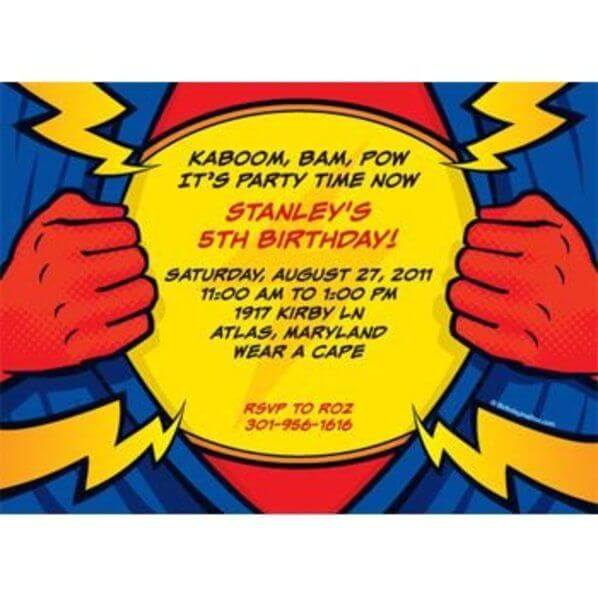 Personalization is a wonderful new trend idea for the parties. Having Super in front of your kid's name will get their day. Make the personalization everywhere the party, from the invitations to the party favors. It's easy to personalize things from printing colorful labels.
1. Include your superhero kids' new name, and or the superheroes logo, on things like the tent cards, food labels, water bottles or cups, and magical word cards.
2. Make your child's like a superhero into his own character! Get him to draw his character, and use that as personalization all its personal.
3. A really fabulous way to bring a superhero theme into cups and bottles and it is to make your individual capes or masks to affix to drinks also food items.
Superhero party invitations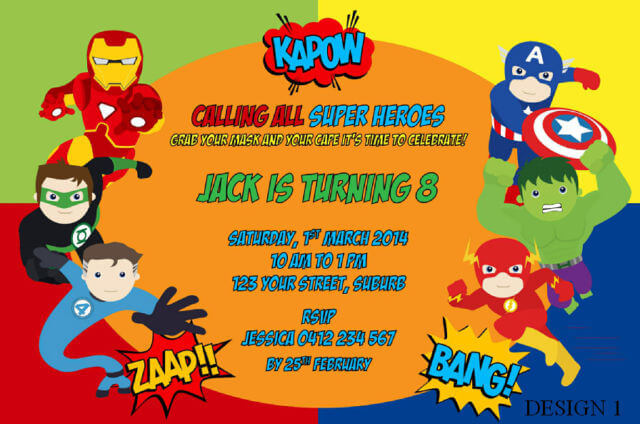 Invite your superhero party guest in a unique style, make some party invitations cards bold and bright with amazing superhero design with party theme-based and invite your party guest to your party. Let's have a look idea.
1. Invite inspiration, newspaper piece touting your child's birthday as the classic battle of good vs evil.
2. If your superhero has an alter personality, you could include a makeup kit for each kid along with the invite.
3. Make your invitation card bold, bright, and make sure it describes the superhero theme.
Superhero party favors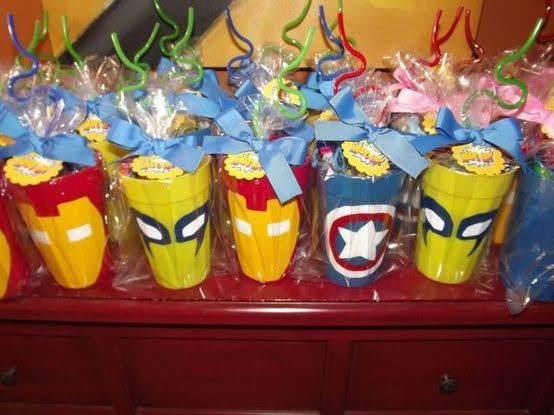 No party is complete without favors. The ending crescendo to your party music, favor bags are not a place to lose sight of your party theme. Use the favor of the bag as a wonderful end to your party. From the stickers and candy to the table-cloth capes and items you made at the party, you can include all those things in the favor bags. Use labels, sharpies, or personalized bags to make sure each kid gets their own favor bag. Here are some party favor ideas
1. Logo-inspired candies or logo colored candies in a baggie are always a hit.
2. A medal of honor for such heroic actions during the party will be a big bragging point.
3. A superhero special part like black licorice bats/bat wafers for Batman, a silly string for Spider-man, rock candy or Pop Rock candy kryptonite for Superman favors, and neon green marshmallows for the Hulk. These are all fantastic candy-inspired items that put a party over the top.
4. Finish it off with a comic book for kids to take home, and your party will go down a super-success!
The Bottom Line
Amazing superhero party decorations ideas can be so much fun and exciting! Boost it into your party and get creative and unique party moments. From the colors and strength to trademark saying and sidekicks, they're all fair games. Once find your ways to incorporate your styles into your party decoration.
Suggested Read:
FOLLOW US