How to Choose the Right Furniture for Your Living Room Space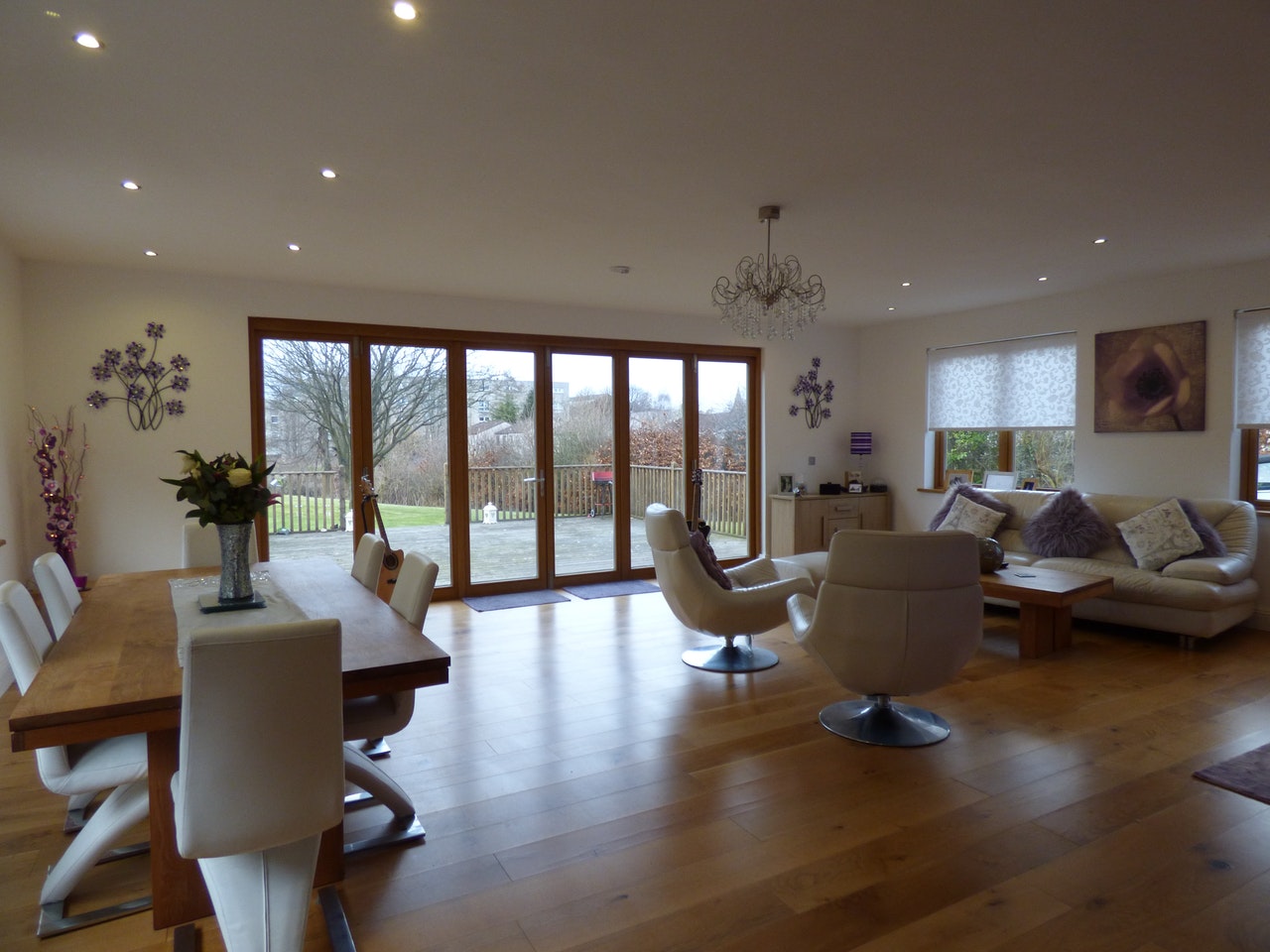 The living room is also called as a sitting room or front room and it's probably where you and your family spends time together, and it is the room most of your guests will spend the majority of their time in. Sitting Room is a Room in an Apartment or residential house for socialized and relaxing. Means living room is one of the most arguably space in your house.
A perfect design living room is comfortable for all who use it, both guest and family and It's develop your personality. If you want your living room to reflect you and your personality, therefore, it's advisable to plane the space to achieve the look and feel that's most important for you.
Before going to trick you must know about The Importance Of Decor
For perfect living room choose the perfect furniture, because furniture gives the more comfortability and relaxation. When you choose the furniture it is important to consider factors such as size qualities and aesthetic appeal.
There are few guidelines for choosing the perfect furniture for your living room space. Follow these simple rules and make more attractive living room.
Perfect planning for living areas:
You're wondering how to choose living room furniture, first, you consider your room size. Because of the room size perfect then it also helps to walk away from the room furniture.
If your room size is small then also important that to be selecting room furniture according to room size. So before buying the furniture, perfect measurement of the room is a must.
1. Take measurement:
Measure the length and depth of room using a tape measure, yardstick or meter stick. And calculate the dimension of the room.
2. Floor planning:
We can take a normal plain paper. Now determine how much space you can take extra for furniture and sketch on the paper to fit the different furniture in room space. But you remember that, some space most between two pieces of furniture and also wall and furniture.
3.  How your living room used:
If the living room used daily life than living room furniture must be sturdy, strain-resident furniture, especially if your kids are still young. If you are only using the space from time to time you can buy more delicate pieces without worry.
4. Doorways measurement:
Doorways measurement is also important because furniture delivery time is sure that it is able to fit through your doorways. So doorways measurement is very important in perfect planing.
5. The architecture of the room:
Living Rooms consider make-in design product they may help you depends on the type of furniture that will look best inside the room, For example, you have a rustic fireplace, cabin decor may be a better option that stark modern furniture. Maybe the modern furniture is a better option for the living room of an apartment with view overlook in the city.
Modern furniture:
Modern furniture is very nice furniture as compared to other furniture. More than people choose the modern furniture for office, home, and living room, because of that furniture has various color and very important it is movable.
If you choose furniture for living room, at this time in your mind think various think, which color and shape furniture is perfect for my living room so color and shape is also important. So the modern furniture is just answered for it.
Selecting the Living Room Furniture:
1. Start from Basic:
Basically, most of the living room contains Sofa, Tea table or coffee table, armchair and side table. Remember of these main object first, before adding any extra piece.
2. Buying good qualities of furniture:
Look high qualities furniture example look for solid furniture with sturdy wood. This furniture cost little more but they tend to hold up the batter and last longer.
3. High qualities, Stain-resistant fabrics:
Luxurious, Best and High qualities material give more perfectness, comfortable and tend to longer as compared to cheaper fabric. In your family young child then you must select Stain-resistant fabrics in a case for specially.
4. Cushion made of wrapped foam:
Choose better cushions made of wrapped foam because the foam is comfortable and durable. Some cushion is maybe with filled down, but down usually break and wears quickly.
5. Coordinate of furniture:
Every piece of furniture in the living room should complement the other, Otherwise, your living room looks like chaotic and thrown together. If you have a traditional, modern or interior design theme, stick with pieces that fit with your theme.
What about the theme:
There are basically three type of themes of interior design
1. Modern:
This type of furniture is a sleek and clean line. Mostly color used are natural tones white, beige and cream. Black lacquer metal and glass are used more often than traditional woods.
2. Traditional:
Traditional furniture is a simple and formal furniture. The color range is red and simple natural color.
3.  Causal:
Casual furniture is friendly and comfortable and it often makes use of pattern,l paid and more.
Old world furniture:
Old world furniture is in French design. It is a deep earthy color.
Construction of your furniture:
When you choose living room furniture, it's imperative to select best qualities. When possible, it's best to buy solid wood that's been handcrafted. AmishOutletStore.com has everything you'll ever want — and more in terms of old-world, quality craftsmanship.
The outline: We begin with a 100% Canadian oven dried hardwood outline – maple, oak, powder or birch every single key joint are twofold dowelled and in addition stuck and screwed.The corner squares are utilized to scatter weight similarly along the base and side have a go at lifting a Barrymore couch and you'll see the distinction.
The springs: The Springs. Eight-way hand-tied loops are the best quality level for great upholstery, costly and work escalated as they are the Barrymore has supplanted the customary burlap base and hemp twine with ultra-solid polypropylenes a perfect marriage of convention and innovation.
The arms: The Arms. A layer of cotton felt deliberately wrapped around the hardwood outline, at that point solid polyurethane froth for shape, at that point another layer of cotton felt – all join to give an extravagant vibe.
The set cushion: Barrymore Signature Seating uses convoluted foam with 2.2 lbs density. Each foam core is pre-stressed and covered with a luxurious envelope of high-loft polyester fiber this seating construction – perfected over several decades – provides an ideal combination of support, durability, and softness.
FOLLOW US