How to Choose Best Class of Office Executive Chair?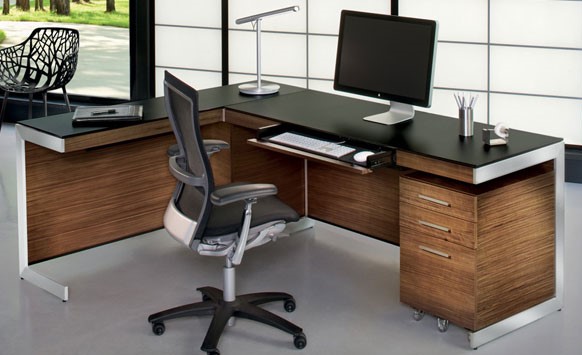 Office Executive chair is high back, high comfortable, more relax able, various color matching with office cabin color. Importance of that this is adjustable chair according to movement of your body and area space.
Executive Chair
Executive chair means inorganic chair, these chairs mostly used in the boss cabin or higher authority like manager cabin because this chair is good looking with a comfortable chair. These chairs are bit expensive when compared to regular office chairs.
It is made up the good material that's because executive chairs are made up of finer materials rather than relying upon plastic frames and cloth-covered cushion wrappings, this is high qualities to have the right executive chair that reflects the good reputation of the room and blends well with the existing office furniture. Not to forget the reason for comfort when it comes to choosing the chair.
Important Point to Choose the Best Office Chair:
We know that best executive chair means fully perfect chair (high comfortable), so follow some points to choose better office executive chair.
Material:
You have to check it whether the chair made up of fine leather. Verify the material used in the chair. Use the material in the chair must a good qualities material. Luxurious, Best and High qualities material give more perfectness, comfortable and tend to longer as compared to cheaper fabric.
Adjustable controls:
You also check whether the chair has adjustable controls for seat height the adjustment and tilt tension control. Because adjustable chair is always highly comfortable.
Weight capacity:
How much weight can hold the executive chair? Because no one can expect who can sit on this chair so before buying the chair you must check its weight capacity. More, the better. However, the chair should at least support weight up to 200 pounds.
Base:
What kind of base the chair has? Is it wood-based or leather wrapped base?
Color:
An executive chair must be looking attractive so choose the best color according to office cabin color.
Red:
Red color stimulates energy and vibrancy. This is the color which should use for your organization's active areas such as break rooms, PT rooms, and casual meeting areas.
Orange:
Known for boosting creativity, the orange color executive office chair is best for infusing liveliness and energy to the office ambiance, like red, this hue can used in active areas.
Blue:
Shade of productivity, blue is chosen when it comes to enhancing the productivity of your employees, for this, no color can as good as this, moreover, if you use blue color office chairs for your employees, this color will evoke the feeling of warmth, stability, calmness and mental peace in the employees.
Green:
Being one of the most positive shades, green is perfect to create the comfortable, refreshing, relaxing, calm and positive environment at a workplace in the office environment. This color also promotes thought emergence, efficiency, and concentration.
Purple:
Purple represents luxury, power, and sophistication for the restful. Calm and polished environment, you should buy a purple color office chair, for the top designations such as CEOs, Managers, Directors etc, this is the best option.
Now that you have to know about the significance and effect of various colors, buy the best executive office chairs. For best discounts, you can buy online executive chair office chairs.
Size:
Size of the chair is also important thing so choose perfect size. Escaso High Back Executive Chairs are the new options for managers and CEOs we make it easier for customers to buy office chair as we have them available in different sizes. So choose the better size for high comfort, back of the chair must high.
High Qualities :
Luxurious, Best and High qualities material give more perfectness, comfortable and tend to longer as compared to cheaper fabric.
This is the best procedure to choose the high qualities, more comfortable office executive chair. If you know more about the office chair than there are different types of the office chair.
Office Chair:
The comfortable chair provides comfort to all body an office chair is an extremely common type of seating most commonly qualities. A padded chair back with lumbar support, a padded seat, set on casters, allowing it to roll and swivel. They're frequently height-adjustable and are often referred to interchangeably as a desk chair or computer chair.
Different type of office chair
Big and Tall Chairs: This chair is tall chair it's capable of supporting users up to 6'6", these chairs are distinguished by the physical layer. It is very comfortable chair.
Conference Chairs: This chair is used in the conference room, around the meeting table or conference Chair. You can set on this chair three to four hour without stress.
Guest Chairs: Every office having guest room area there is having a comfortable chair but not spend more time on these chairs.
Mesh Chairs: The employees not being productive enough, try to change your office chairs to Mesh Office Chairs or executive and see the difference, investing in them will only benefit your staff's health and your company's overall productivity, these chairs aren't only good-looking but also give the right amount of support and better air circulation to the body.
Task Chairs: This chair is more inexpensive, comfortable chair because every employee spends more time on this chair so task chair is very important to soft and comfortable.
Main Use of Office Chair:
Office mostly uses for office work or sitting, but this doesn't mean that corporations are the only places they're found given the ubiquity of computers. Almost everyone who has a PC in their home has an office or computer chair sitting in front of it.
FOLLOW US