Easy Mandir Decoration Ideas: To Give A Traditional Look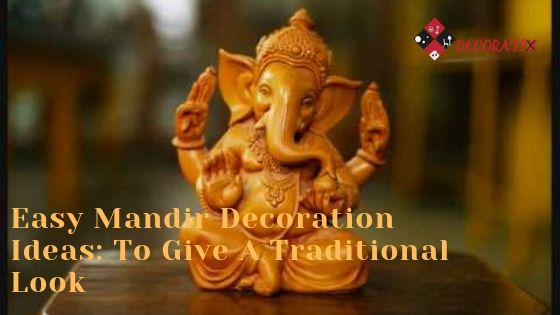 Mandir is a place of God in a house. We all have a small and pretty mandir in our house. A mandir is the most important part of our house and life. Because it keeps your house filled with positive energies. Whether you are a Hindu, Sikh, Muslim or of any religion people decide a place for their God.
As we decorate the other parts of our house and the rooms, so we should also decorate our mandir? With the easy mandir decoration ideas, you can decorate your mandir very well.
Mandir Decoration Ideas
Depending on their economic status people decorate their mandirs with colorful lights, carved wood panels, marble, and even expensive metals like silver and gold. So there are many ways to decorate mandir but DecoRatix will tell you some easy mandir decoration ideas for your home.
So don't waste the time and come with us……
1.) Keep it Traditional but With the Best Modern Touch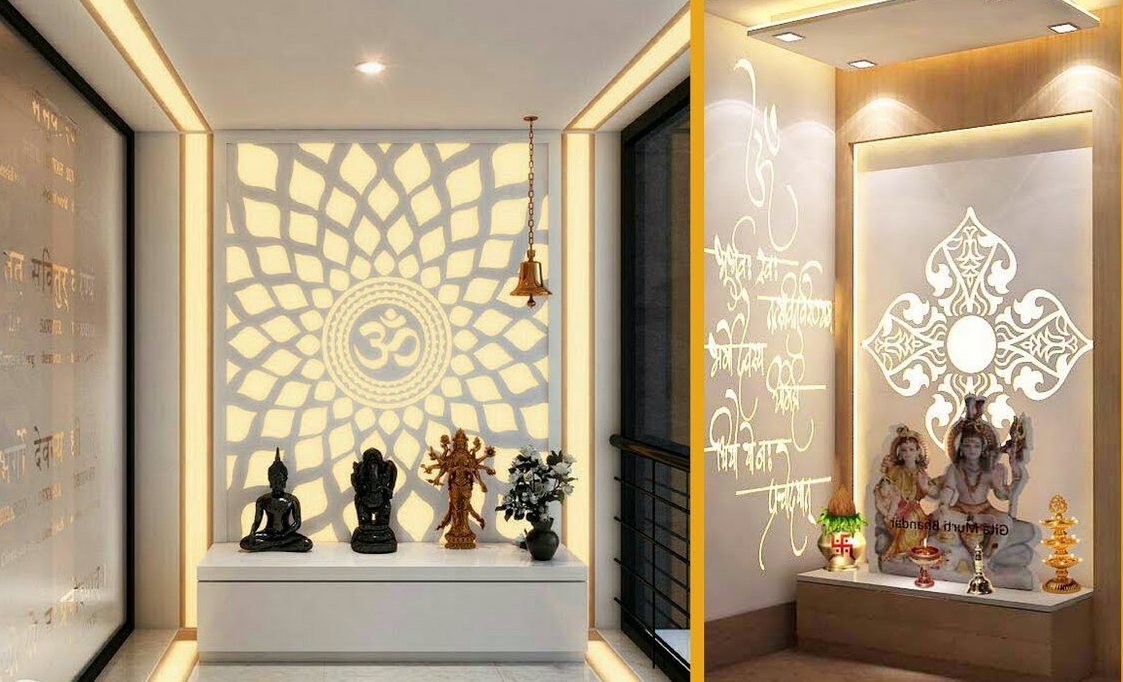 Decorate your mandir in the traditional way with the modern touch. A unique design that is cool and modern but keeps up with the traditional look. We all normally prefer it in a traditional way of revering and glorifying. So go for some pretty textured walls with glass panel around and include a beautiful light to the ceiling.
You can use beads with pretty Kuber Diya and some other wonderful traditional things in your mandir to make your mandir pretty traditional with the modern touch. Use of these type of easy mandir decoration ideas is best for everyone to make their mandir perfect.
If you want to buy Kuber Diya online than click on the shared link
2.) Go for Something New and Unique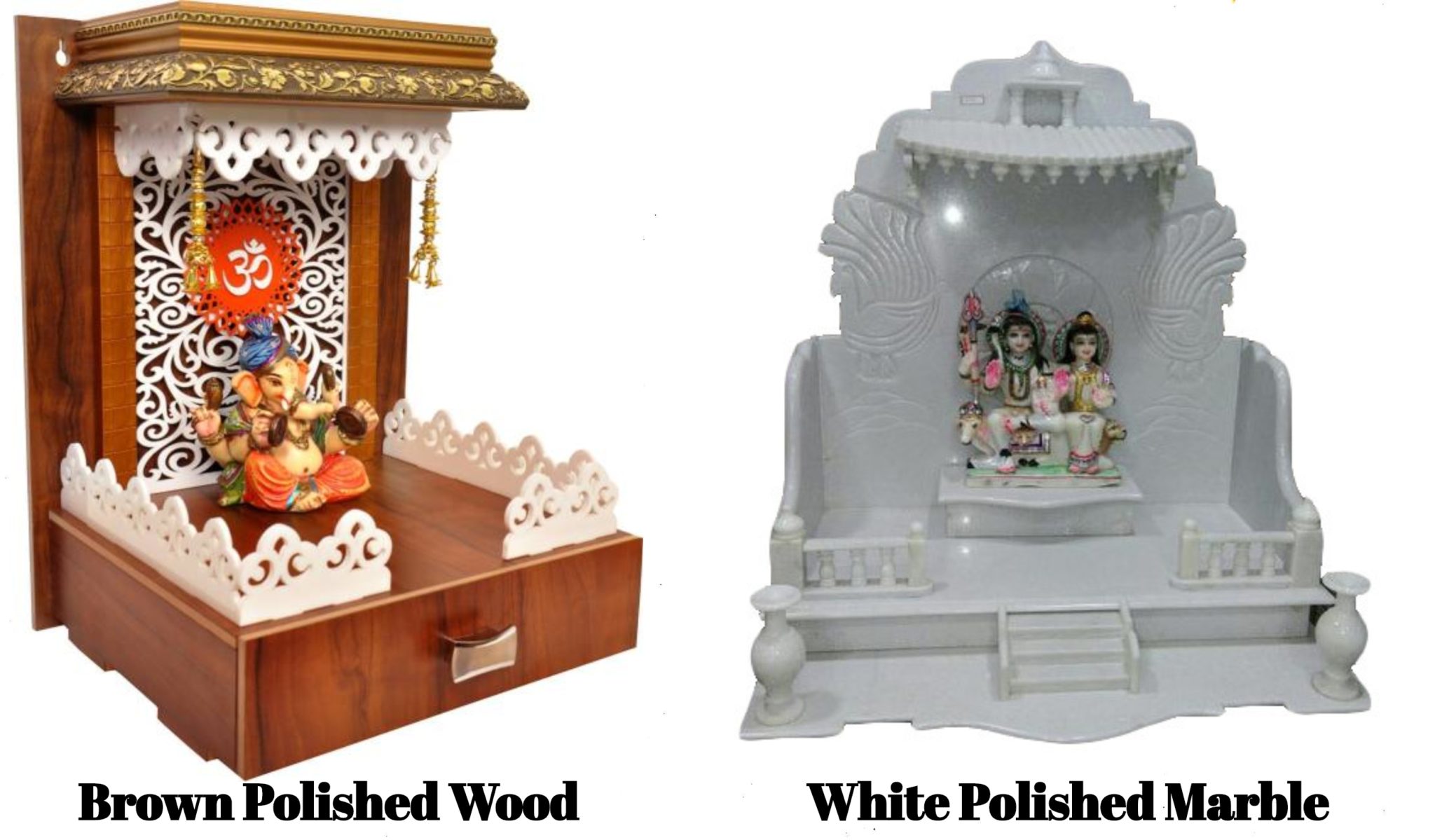 It is one of the simple and common mandir decoration ideas. And this idea is evergreen for your mandir. Use small readymade pretty "mandir" of marble or wood and add some new and unique style or patterns that can make your mandir different.
If you selecting a wooden one, then go for decent brown polished wood. Because it gives an amazing look. Or if you choose a marble one then go for white polished marble, it will definitely perfect for your house.
Suggested Read: Holi Decoration Ideas For Home
3.) Create the Best and Perfect Atmosphere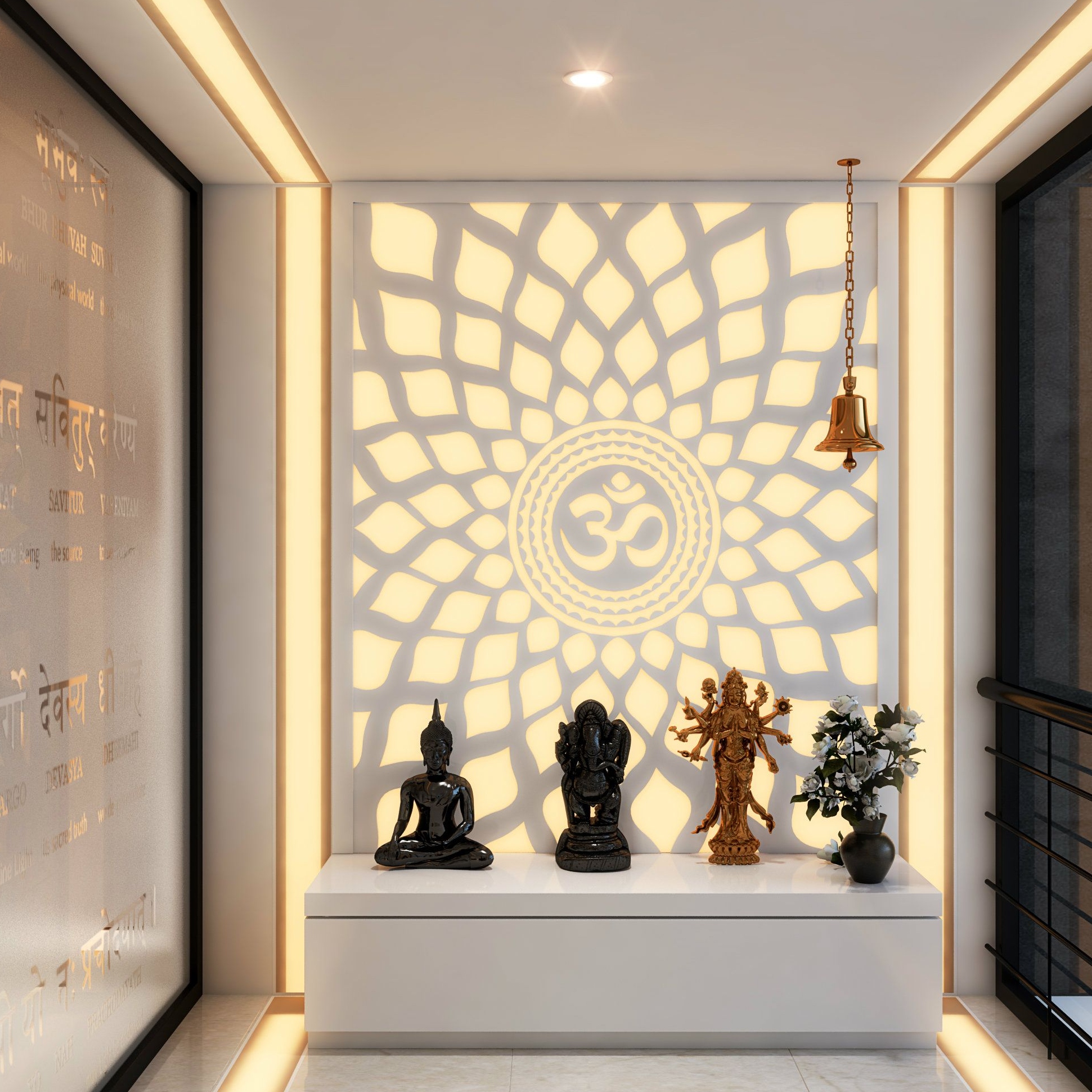 If you and your family have believers of many faiths then this type of best and creative mandir decoration ideas can be most helpful. We should always keep the atmosphere of our mandir room perfect.
And for this, we should add a pretty wallpaper with a bright light to our mandir room. Also, the use of this type of mandir decoration ideas makes your mandir and house atmosphere peaceful.
4.) Glowing With a Pretty Orange Light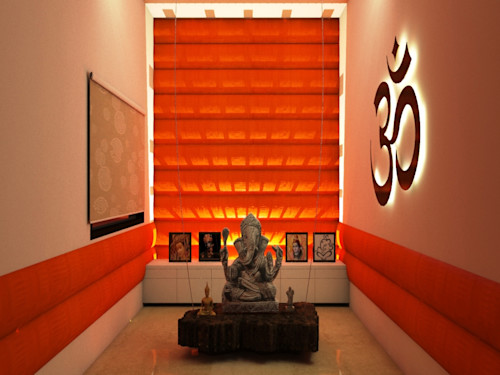 The colors yellow and orange are considered favorable. And the use of this type of mandir decoration ideas is perfect. And your mandir is positively glowing with these tones. The decorative crafts and paper bring a charming effect to your mandir.
And gives bright lighting in your statues of gods and goddesses in your mandir. This easy mandir decoration idea shows how smart lighting can enhance the beauty of a mandir room.
5.) Somber and Traditional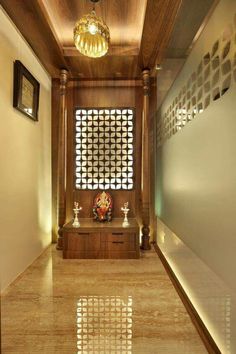 Make your mandir like a traditional mandir with the use of pretty marble flooring and a beautifully carved door. Use idols made of beautiful and precious stones to make your mandir somber and traditional. It is one of the best ideas for your easy mandir decoration and this idea is also to make your mandir perfect.
Suggested Read-Easy Ganpati Decoration Ideas for Homes
6.) Pretty Golden Glow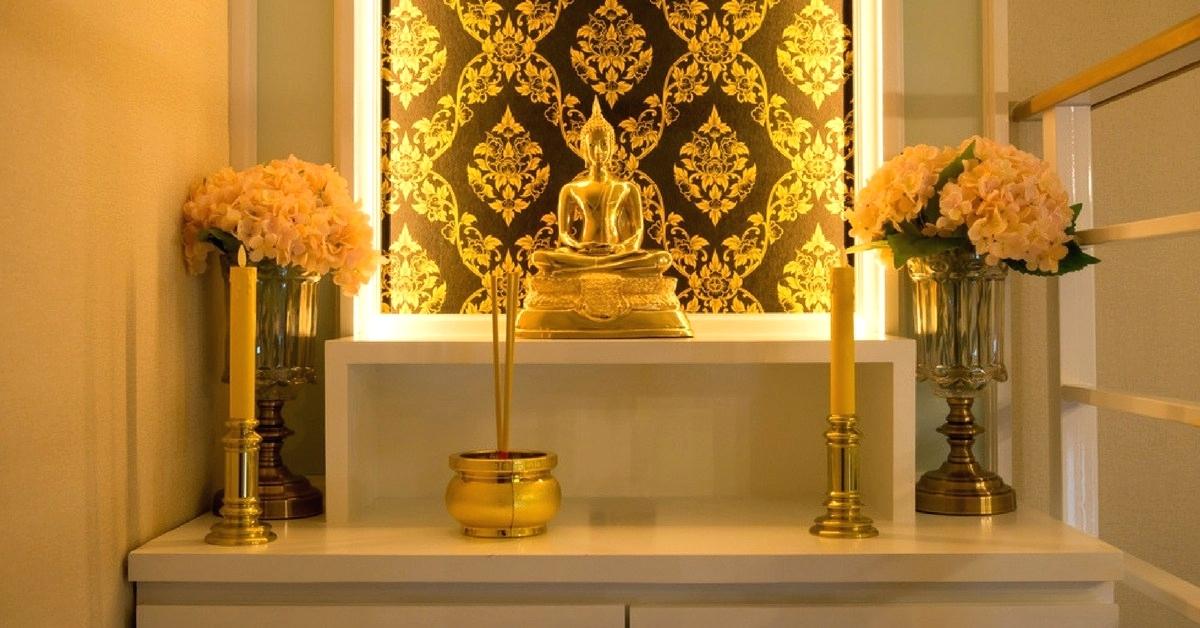 When you have a large area for your mandir room, so you can decorate your mandir room well enough without worrying about anything.
The use of a pretty golden glow in your mandir room is the best way to decorate your mandir. Use of golden glow increases your mandir room lighting. And this mandir decoration idea also in your budget.
7.) Use Beautiful Accessories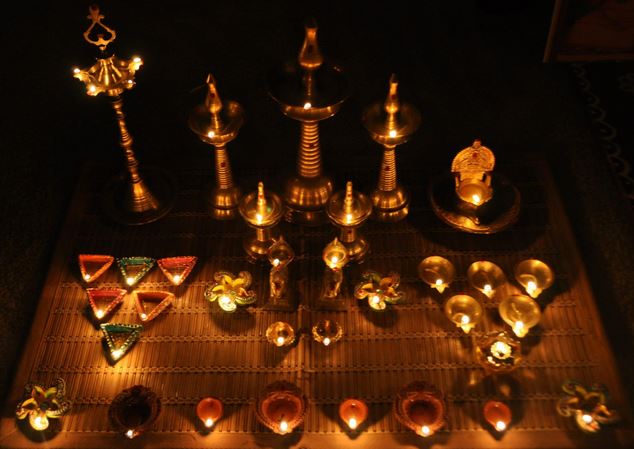 For decorating your mandir use pretty light up diyas, lamps, perfume sticks in front of your gods and goddesses. Decorate your pooja room or mandir with a beautiful variety of diyas.
And use brass or silver oil lamps and perfume holders. Also, you can use a pretty pooja thali to decorate your mandir. These types of easy mandir decoration ideas give a stunning look to your mandir.
If you want to buy handcraft oil lamp for you mandir than click on shared link
8.) Use Beautiful Marble Mandir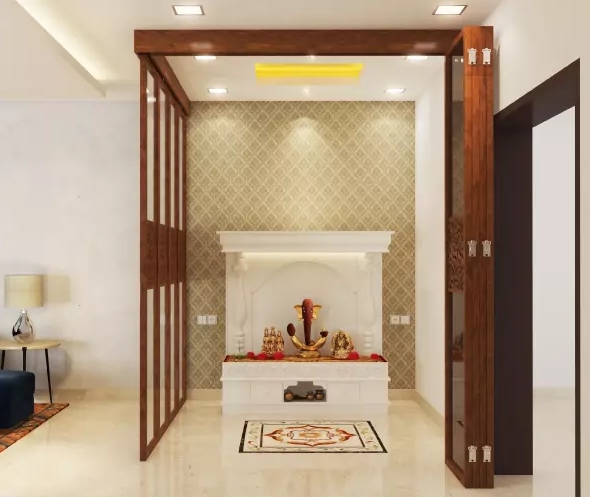 Make your pooja room perfect, use beautiful marble mandir. It gives a decent and traditional look to your mandir. A traditional marble mandir surrounded by black and gold frames brings peace in the house.
More Images For Mandir Decoration
Conclusion
Therefore, that's all about the easy mandir decoration ideas for your home. So as you can know all the easy and unique mandir decoration ideas. Whether you want to use just one or all the best ideas to make your mandir pretty.
You can also decorate your pooja room or mandir with a beautiful rangoli design with colorful flowers. And for this simply put some water in a vessel, include colorful flowers and floating pretty candles in it. And put it on the entrance of your mandir or pooja room.
Hope you all like this guide. Also, share it with your Peers! Any other idea for mandir decoration, feel free to tell us in the comment section.
FAQ
Ques. Dos and don'ts for decorating a mandir at home.
Ans. When you decorate your mandir, then always keep in your mind that what are the dos and don'ts for mandir decoration:-
Dos
Always decorate your mandir with fresh flowers.
The light or Diya should be placed on the right side in your mandir.
Make a small shelf near the mandir, to place all puja materials.
Make sure that there is one electric point near the mandir so that you can easily light up the temple during festive days.
Don'ts
The photo frame of the dead/ancestors, should not be kept in the mandir.
Avoid keeping unnecessary items below the mandir.
Don't put your dustbin near mandir.
Ques. Which side is best for the pooja room face?
Ans. The pooja room/mandir should always be placed in the North, East or the Northeast side of the home.
FOLLOW US