7 Delightful Rustic Wedding Invitation Designs to Stay on Theme from the Beginning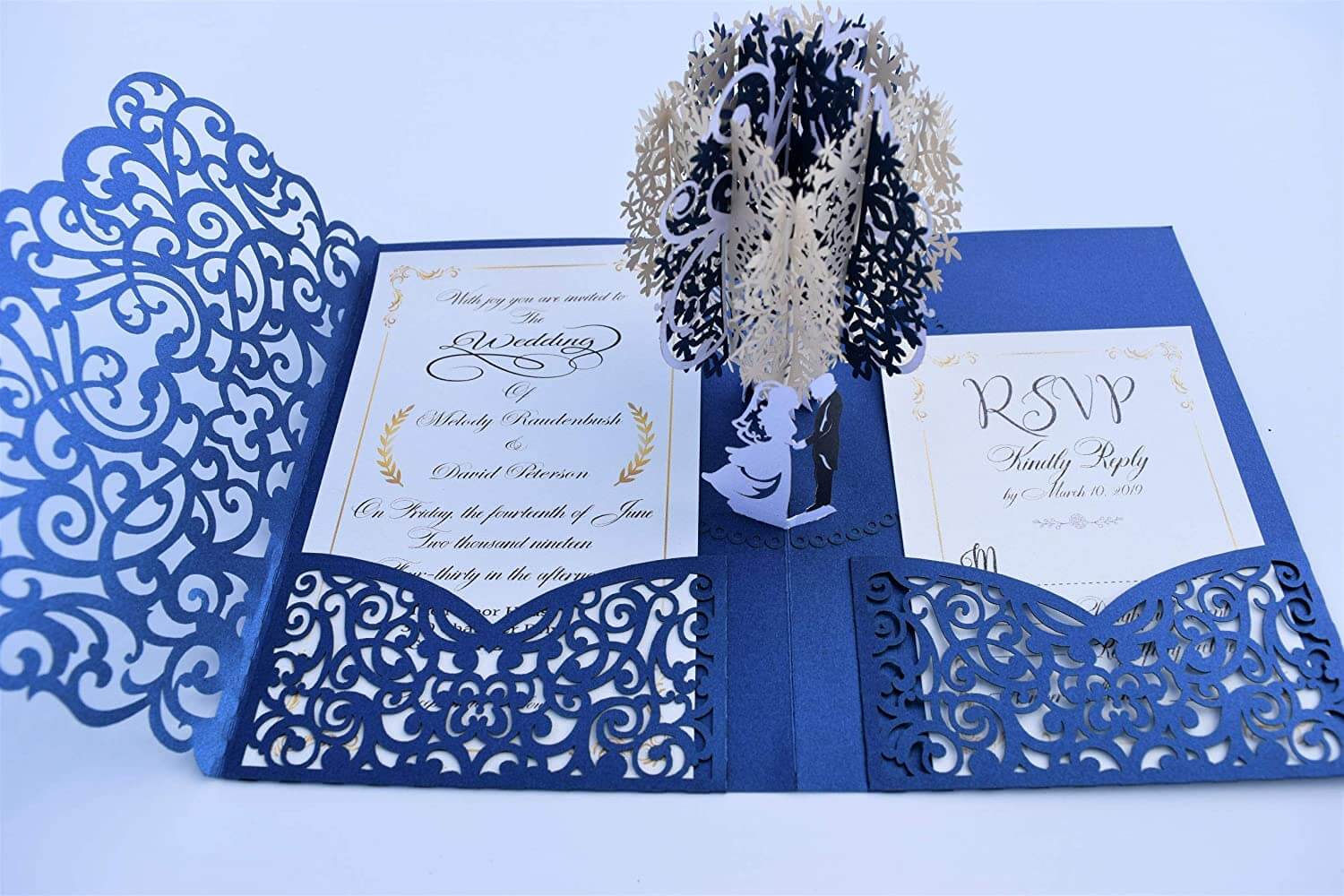 A wedding plays a very prominent role in our lives. It is an event to cherish a lifetime. Keeping this in mind, wedding invitations have to be planned out very carefully. A wedding invitation is a letter which is given to the invitees much in advance of the original event. Besides, wedding invitations are generally written formally. 
To make this event a success, the couple sends invitations to their closed ones. There are various ideas to prepare one of the finest rustic invitation cards. Invitation cards play a very vital role in everyone's wedding, so below we have listed some of the most popular ideas that you can go with. Make sure to read the full article to make your wedding invitation card the best and stay on theme.
Use Burlap Material for Invitation:
Burlap is a material which is generally found in the countryside and is perfect for expressing your invitation. It is made of natural fibers and also for feed bags. Burlap can turn out to be one of the main themes for your invitation card as it has deep resonance with the American countryside culture. Prepare a homemade invitation making Burlap your entire canvas and print on it whatever you feel necessary for the invitation. If somehow you are skilled with a sewing machine, make sure to sew a card to the Burlap using some fancy threads that go along with the entire theme.
Prepare Invitation on an Old Newspaper Theme:
Newspapers are one of the most prominent ways of announcing something new and have been there for many years now. Your rustic wedding ideas will leap by using an old newspaper theme to announce your invitation. For this, you might require some printing and typing, which will all be managed with the help of an invitation maker. 
Experience a firsthand quality of various invitation themes and colors that go along with your idea. There are various templates that you can refer to bring about the perfect invitation card.
Use wood as your theme:
What can be more rustic than wood to express your invite? Use tiny wood that is light and can easily wrap up in an envelope. Wood can be a great way to keep the rustic theme that you are looking forward to. If possible, try to write the invitation with wood making it one of the best rustic invitations ever. If somehow it turns out monotonous, you can always get in touch with a local card company who can carefully get it ready for you. Trying out the wood in your invitation card would impress all your invitees.
Use vellum Paper:
Vellum Paper is one very good surface where you can plan out your rustic wedding ideas. This paper is generally prepared from animal skin, which is used for writing and can turn out to be one of the finest wedding invitation ideas you can ever come across. These days vellum papers are made of plants and have a very transparent layer. This transparent layer gives it a unique look unmatched to any writing paper. Express your gratitude and the importance of the wedding in this card. Print out all details that will keep your invitees well informed in advance.
Use Laces for Designs:
Homemade look good when decorated with laces as it gives it a very rustic look. Get some laces with various colors and patterns that will go along with your card. One excellent way to use these laces will be to prepare an outline of the whole invitation card. Choose a color and stick it all along the borders to represent its rustic look. Laces are very thin material that is flexible and can easily be wrapped along in an envelope. Get yourself some lace paper doilies and wrap them around the invite envelope also. Keep the entire theme based on your laces.
Give it a Postcard Look:
One good idea for a perfect rustic wedding card is using a postcard theme. Postcards are now very old, and generally, very few people receive them nowadays. Just wonder, how exciting it would be if your guests receive an invitation on a postcard. Choose a perfect picture and words that you would want to use and prepare a collage using some photo editing tool. Slideshow maker is one perfect tool with a lot of templates to choose from that will go precisely with your invitation ideas. Print out all that you have created and stick it to form a postcard impression to let your guests know.
Use the Mason Jar Theme:
Mason jars are very common and also used for centuries now. These jars represent the countryside and are the best theme that can be used for a rustic wedding invitation. This idea does not require a real mason jar, but an impression of one can be used as the theme of the invitation.
Print out a Mason jar design and use two sheets of paper. One would be for the front and the other for the back. Use the invideo application for perfect themes like Mason jar and many more. Attach these two papers and slip in the invitation through it. It will bring forward a perfect Mason jar-themed invite that is rustic enough to appeal to your guests.
Conclusion:
There are plenty of ideas that one can choose to design a wedding invitation card. Above mentioned invitation ideas are some of the most common and popularly used for rustic wedding invitation cards. All these ideas are appealing and eye-catchy, letting your guests know how much you value them. 
Pick out any of the ideas and create an impression that will last a lifetime. We know how important your wedding is and to make it just that way you though give it some of our ideas mentioned above.
FOLLOW US