Secret Beautiful Houses in New York State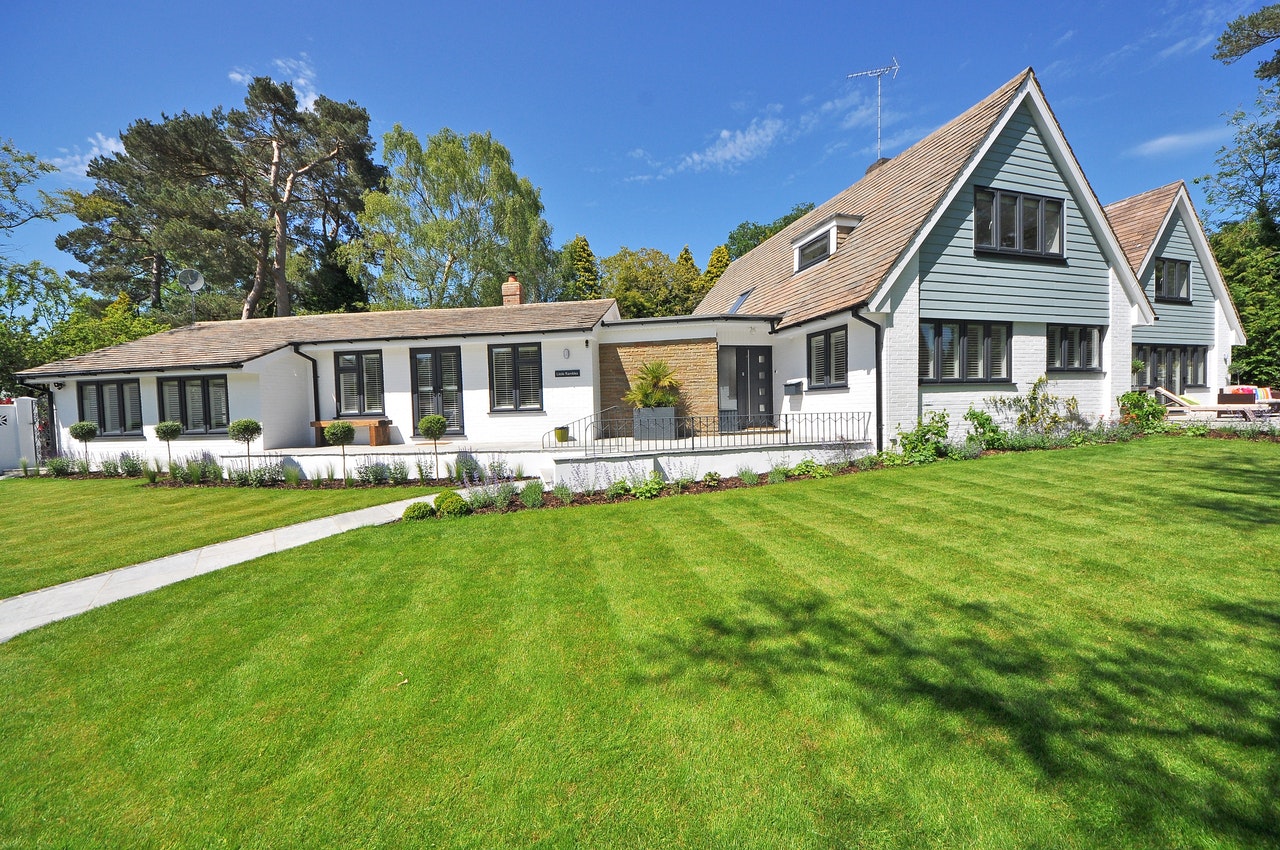 New York City may be the place you think of first when it comes to real estate, but places like Jamesport Manor on Long Island or Treetops Resort in the Adirondacks prove that there are some truly spectacular homes outside of the city as well. Keep reading for a look at some of New York's most beautiful secret residences.
Treetops Resort – Lake Placid, NY This luxury resort is open seasonally from November until April and boasts more than 100 ski trails fit for beginners and experts alike. There are also three golf courses on-site along with eight miles of cross-country skiing trails which provide breathtaking views. Each suite includes a dining area, living room with fireplace, wet bar, and flat-screen TV, and bedroom with fireplace. Tweet This!
Old House Lane Road – Jamesport, NY This private road is home to just six houses that were built in the 1800s. The houses are little more than shacks according to some but the view of Gardiners Bay it provides is said to make up for its small size. Each house has an old-fashioned outhouse instead of indoor plumbing, and there are no streetlights or sidewalks on Old House Lane. Some of the homes here have been demolished over time while others remain vacant or used as summer homes by their owners. Tweet This! Old House Lane was originally called Punk Street due to the fact that most of the people living on this road earned a living catching fish at sea. The annual Punk Street Fair occurs each year in June and some of the old houses remain open to the public.
Watervliet Shaker Historic District – Watervliet, NY The Shakers are a communal religious society who were known for their craftsmanship as well as their simple but fiscally responsible lifestyle. There are two large villages that once belonged to this group located in New York state: one at Mount Lebanon and another just north of Albany called Watervliet. This district consisted of 26 historic structures built between 1826 and 1870 including a meeting house, gristmill, sawmill, eight dwelling houses, and other farm-related buildings along with several outbuildings. Tweet This! The Shakers made their living by farming, selling seeds, and running a mill. Several of the buildings are currently owned by the state of New York with some being preserved while others have been sold to private owners.
Lloyd Harbor – Lloyd Neck, NY Lloyd Harbor is one of the most exclusive gated communities on Long Island's North Shore that was built in 1938 by Manhattan developer Benjamin Winter, Sr. Each home features at least three bedrooms and two bathrooms with many offering views of either Little Neck Bay or Cold Spring Harbor. Two large estates stand out from the rest along this peaceful island road including "Shadow Lawn," which was once considered for use as the summer White House During Franklin D. Roosevelt's presidency but is now used exclusively by its wealthy owner. Tweet This! The "Gatsby House" is a Tudor-style home built in 1929 by Benjamin Winter, Jr., the son of Benjamin, Sr. The closely guarded estate contains a chapel erected at one time but later converted into a gymnasium and art studio with sleeping quarters. Several different owners have lived here over the years including actor Robert Wagner who split his time between Lloyd Harbor and Los Angeles until selling it to billionaire Ronald Perelman in 2003.
Ophir Farm – Cutchogue, NY Ophir Farm has been owned by three generations of the Conkling family dating back to 1692 when Thomas Conkling arrived on Long Island from England. It was originally used as an apple orchard before being transformed into a dairy farm in the 1900s. Stephen Conkling inherited this property from his father and continued to run the dairy farm until he retired it in 1999 and turned to cucumbers for a living. Tweet This! The land at Ophir Farm is still used today as a CSA (Community Supported Agriculture) which allows local residents to purchase food directly from farmers. The products sold here consist of items grown entirely on-site along with eggs, meat, honey, and homemade baked goods. In 2012, the farm began selling clothing as well as other organic products such as soaps, lotions, and oils made from ingredients produced here.
Last but not least…
Lovers Key State Park – Estero, FL This state park encompasses several small islands off the coast of Fort Myers, Florida. It's known for its pristine beaches and secluded picnic areas which are accessible only by boat. Three walking trails wind through marshes while kayak tours are offered on calm waters that are perfect for wildlife viewing. Tweet This! A barrier island within this state park is home to what is known as "Historic Railroad Ruins." These abandoned remnants are actually all that remains of a large wagon causeway built-in 1912 after 2,000 men worked continuously for nearly three years. The land was developed with mangroves planted to form an embankment 33 feet wide and 16 feet tall running parallel to the railroad tracks until they finally reached the open Gulf of Mexico creating a link between the mainland city of Fort Myers and the island community of Lovers Key. The causeway remained in use until the last train crossed over on May 31, 1950, after which it was closed down to vehicular traffic. Today, this historic site is enjoyed by many local visitors who may also be surprised to find Native American Indian relics scattered nearby along with fossils of long-extinct species including sloths, mammoths, and mastodons.
See also…
Mallory Square – Key West Mallory Square is located at the corner of Grinnell and South Streets within the city center of Key West, Florida. It begins forming every evening around sunset as dozens of vendors set up their food carts complete with brightly colored umbrellas while onlookers gather to enjoy the show. Tweet This! As night falls, dozens of street performers dressed in costumes take to the center stage area to entertain crowds with acrobatics, fire-breathing, and sword swallowing among other things. The most famous of these is known as "Sooch" who often poses for pictures while balancing on top of a 6-foot unicycle which he then rides across his body before flipping it into the air above him.
You may consult and get a free cash offer for a New York house.
FOLLOW US