Small Kitchen Design Ideas For Your Beautiful Home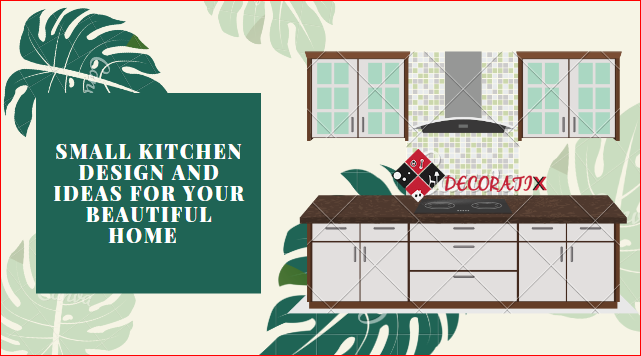 When it comes to designing a small design kitchen, So everyone wants something different and unique creativity. The kitchen is the area where we cook, eat, and socialize, everyone wants to renovate a kitchen is smart intelligence. So that important thing is to create a beautiful Small kitchen design for a beautiful home decorating design that fulfills your all desires and choices.
Renovating a kitchen smart, this is the best idea for increasing the value of a home. For a busy family home required a fitted kitchen, it is a bespoke solution that will offer fantastic functionally and streamline your small space and make the most affordable of every inch.
The small kitchen design is probably the most used place in your home. So may you want it to be a space free place. Decoratix shares with you the best small design and ideas with you.
Before you choose the small kitchen for your limited space, You must have to set the following guidelines.
There are a few rules for all kitchen layouts to make sure the room functions properly. These kitchen design guidelines guarantee to help you in your limited space kitchen design. That best suits your small kitchen needs.
1. Distance Between Work Centers
Kitchen appliances require space for ventilation and safety both. Countertop space 20 inches deep with at least 15 to 13 inches of clearance above, is needed to accommodate all uses. including less landing space area with small storage kitchen area.
2. Separating Work Centers
Keep the distance between the work Center of the surroundings /landing work area. Full- height and tall obstacle, such as a tall oven cabinet style, that should not separate two primary work center
3. Walkway
The width of the walkway area should be a minimum of 38 inches. For small kitchen design ideas, you can set open kitchen floor plans tend to have wider walkways.
Best 17 Small kitchen design and ideas
A small kitchen is the best idea to create for the small space. It is the desire of most of the peoples nowadays. We have a few small kitchen designs ideas that may help you to make a beautiful small kitchen design at your home.
Ideas for small kitchen as given for you! these ideas can help you to create your kitchen into a small space with a beautiful touch of interiors designs and ideas.
1. Natural, Modern Kitchen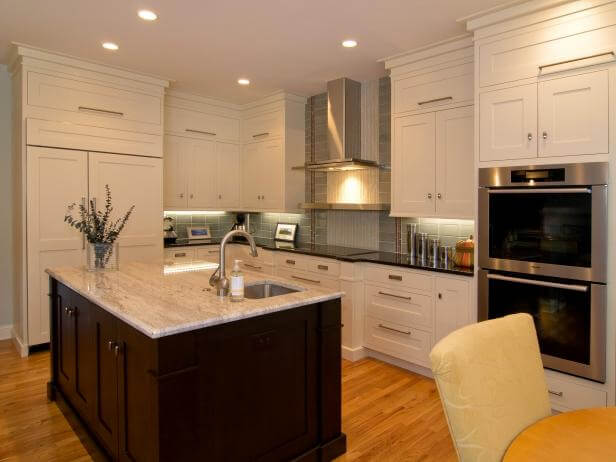 A modern kitchen layout of the kitchen really connects to the rest of the beautiful surroundings. A simple abundance of light and air is grounded by natural texture create a modern kitchen and engaging design for family life and happiness.
2. Beautiful Parish Design with Low Space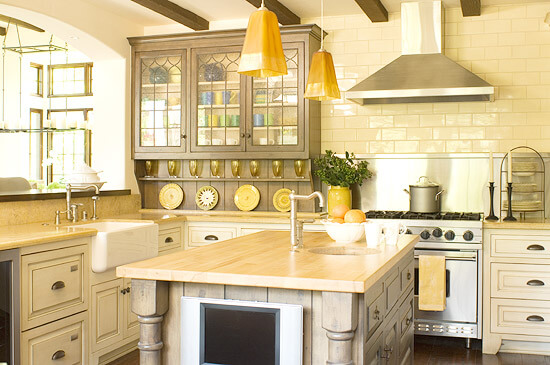 Make your Small kitchen more beautiful and unique. Create different design ideas like Parish Design kitchen, also remember that design doesn't take extra space. Try to make this pretty look in the area of the low space. That gives your kitchen an antique design style and inspiration.
3. A modern Finish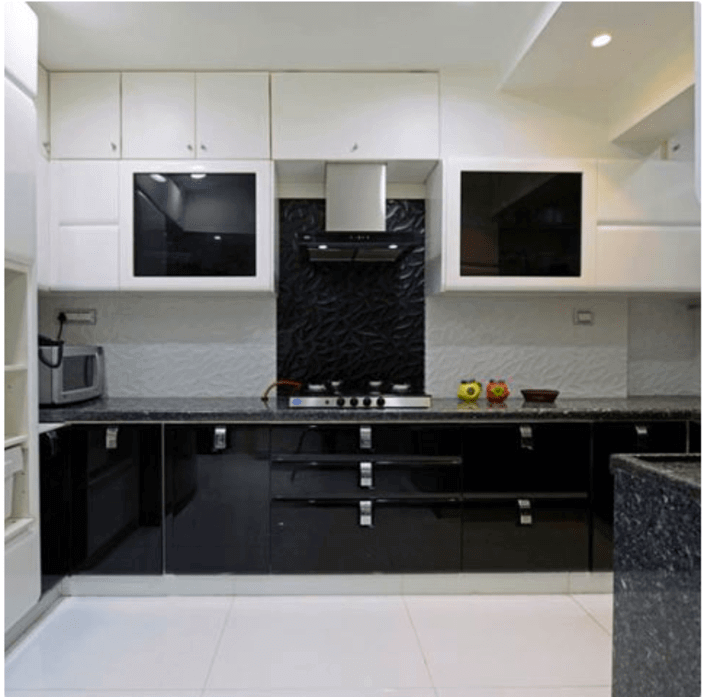 A modern kitchen inspired us every moment of the good time. Nowadays people want modern kitchen designs. But when it comes to the small kitchen with a modern finish look, wow what a lovely thing happened!. So make your small kitchen more beautiful with the help of modern finish and ideas design.
4. Cozy Style Design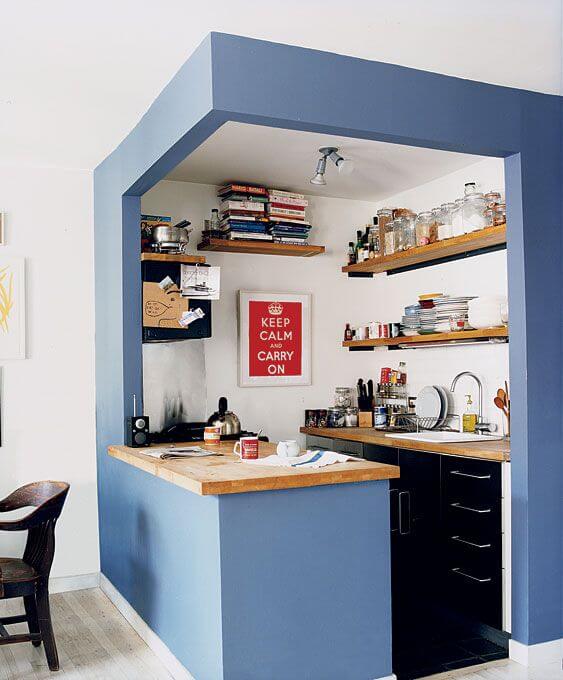 For the cozy style design for a small kitchen that considers your spaces. To turn your regular space into a cozy kitchen style. Also, you can spend your good time in the cozy kitchen. Bring some colors and consider with interior lighting designs. find the many ways to reduce clutter and bring natural. keep things clean and bring something new and unique.
5. Weekend Retreat Kitchen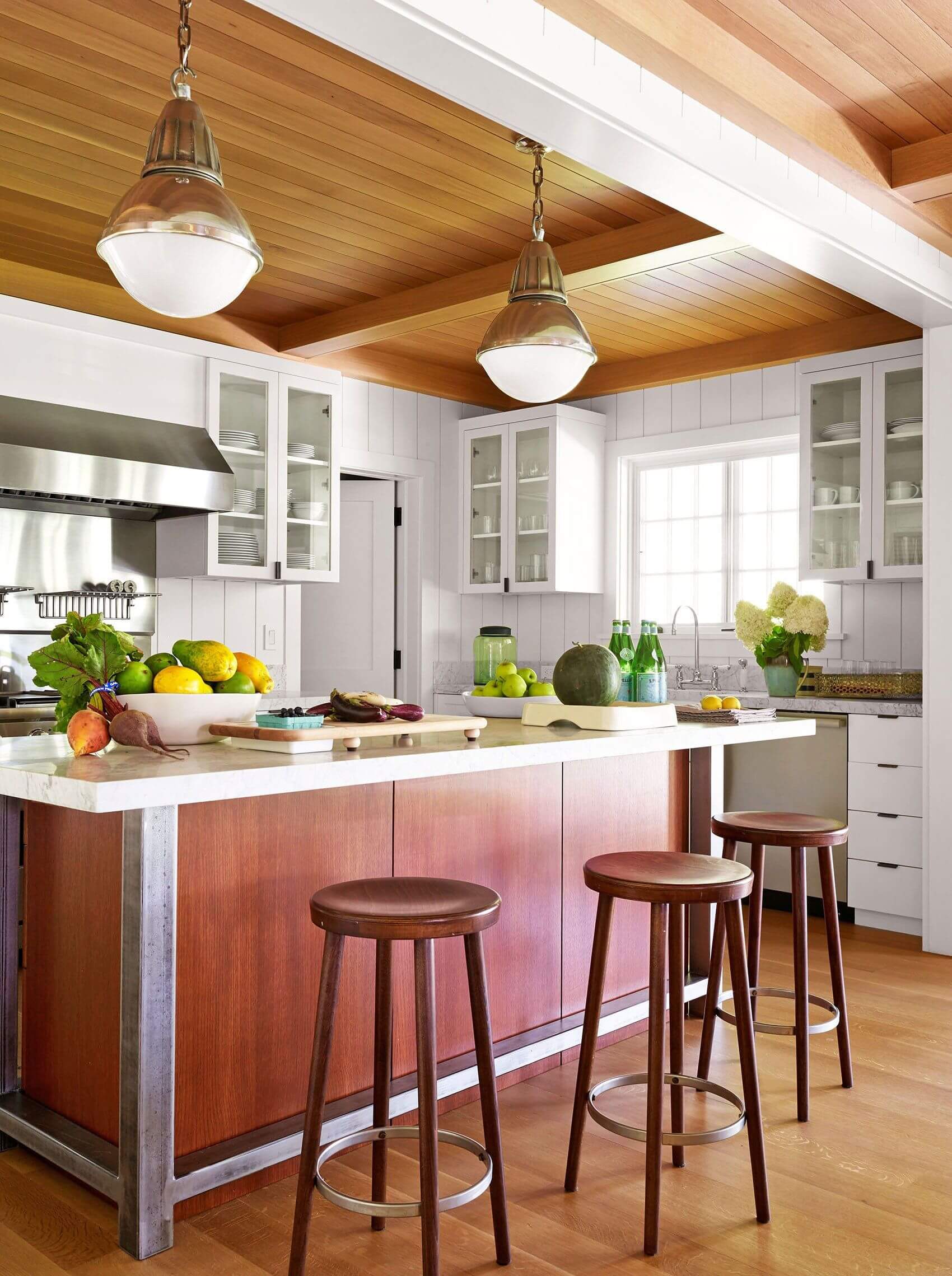 Few of the things that enjoy the days and creating the most adorable and beautiful design. A small kitchen inspiration and truly beautiful that inspiring healthy plant-based conscious kitchen style. make your small kitchen as Weekend Retreat Kitchen. That influence you every day and make feel you energetic.
6. Craftsman Kitchen Cottage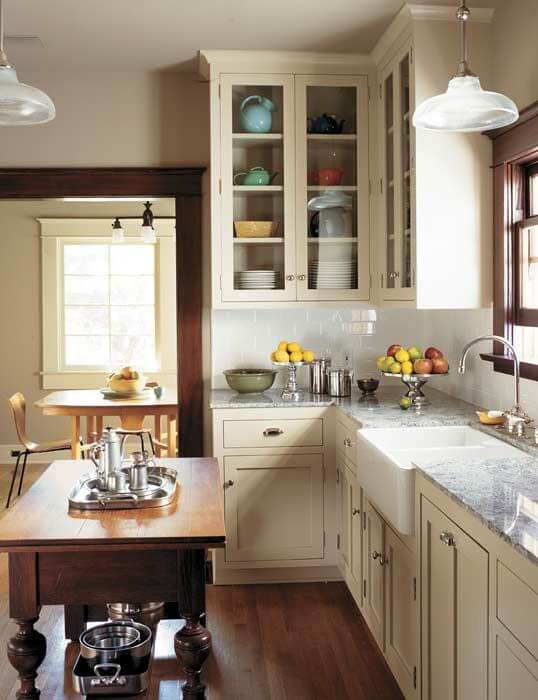 Craftsman Kitchen Cottage style kitchen is often defined as a simple straight line, Quality of construction and minimal ornamentation. craftsman-style cabinet ideas in contemporary times are characterized by a functional and sturdy build.
7. All White Kitchen With Vibrant Accents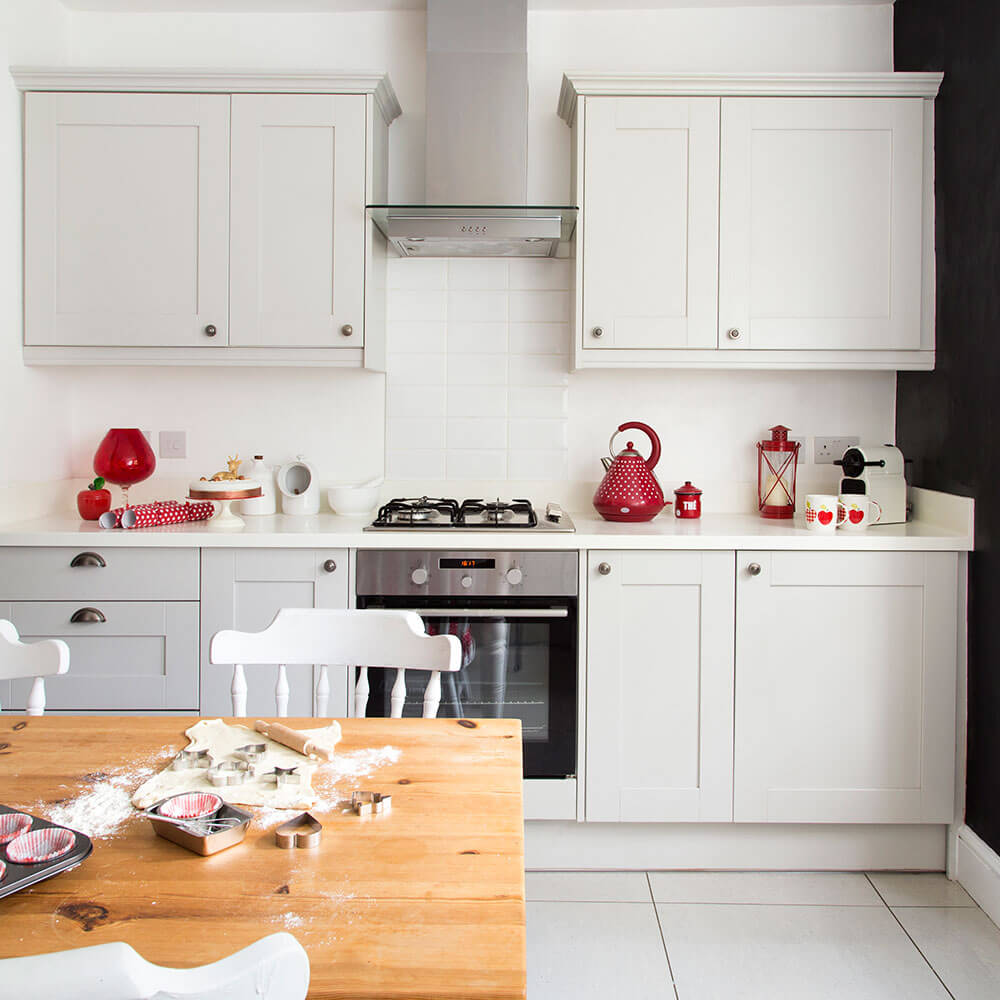 Gives your small kitchen all white colors with vibrant accents. Because white is the color of the "Comfort zone" White is all about peace, safety, and cleanliness. It is the feeling of purity we all want in our kitchen. Add the all-white vibrant accents in your small kitchen area.
8. Choose a multi-functional freestanding unit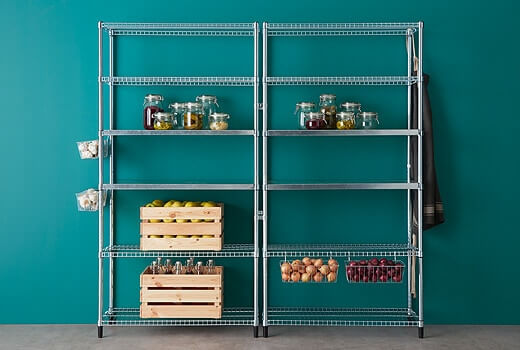 Choose a multi-functional freestanding unit kitchen. Display on the open shelves. add some art texture with real wood designs. make the most beautiful space in the freestanding kitchen. Turn a kitchen trolley into a movable workbench or cooking aid. Whether it's used to house glasses, bottles, and decanters for the cocktail party. This is a great way to create a special small kitchen idea that you use a lot in your small kitchen space.
9. Stylish Organize Strategically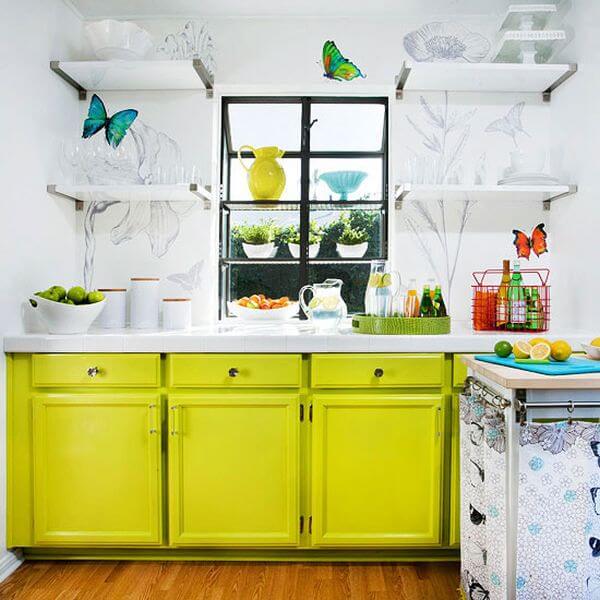 If you are adding small shelves for less storage, you don't want them to look cluttered. Arrange some bowls and mugs with multicolored. that feels cohesive. In your small kitchen design style. every single space is used for the extra storage, even a little space is also.
10. Get Some Statement Lighting Artwork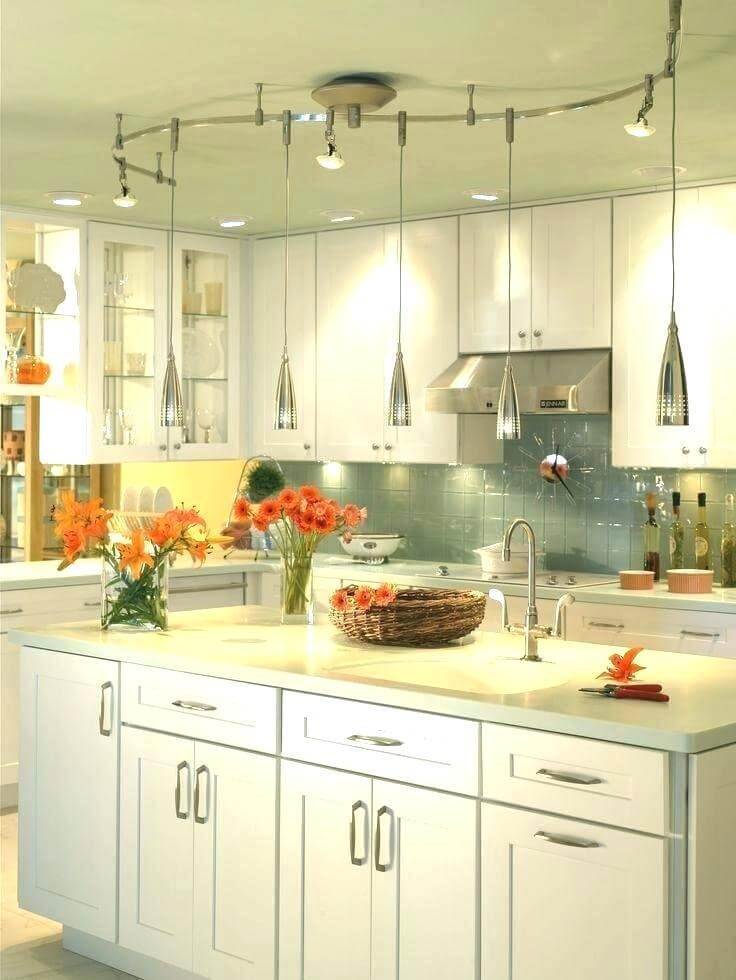 No matter! your kitchen is big or small. When you have decided to bring statement lighting for your kitchen. add some amazing piece of statement lighting for the kitchen. People love to mixed metals paints for the decoration designs.
11. Keep It Classic
Keeping the kitchen goods and things highlighted, white will brighten up a small space. But that doesn't mean you have to swear off wood forever. Reclaimed the wood shelves and adds some contras use necessary storage space. In this devol Kitchen, add the prettiest items are displayed on the exposed wall to wall shelves and cubbies so the less attractive essentials can be tucked away in the kitchen cabinets.
12.Organize Strategically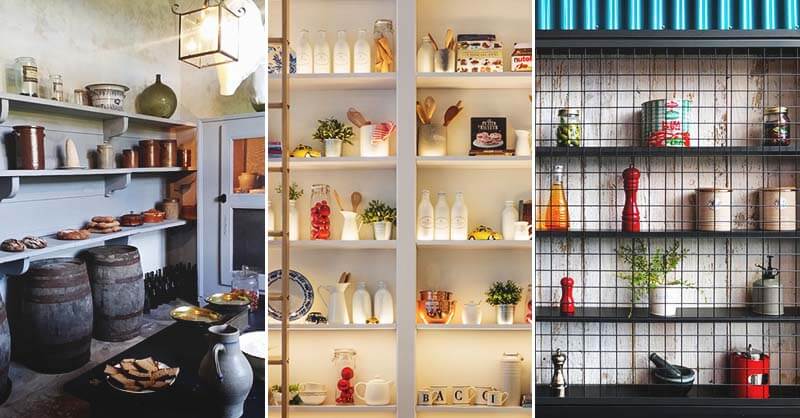 organize your kitchen unique and antique with a small sobar kitchen. If you're adding shelves for storage, you don't want them to look cluttered. Arrange bowls and mugs by color so everything feels cohesive. In this small kitchen designed by Victoria Hagan Interiors for Emily Summers, every single space is used for extra storage even the full side of the island, where they installed a rod to hang cooking tools.
13. Ditch the Hardware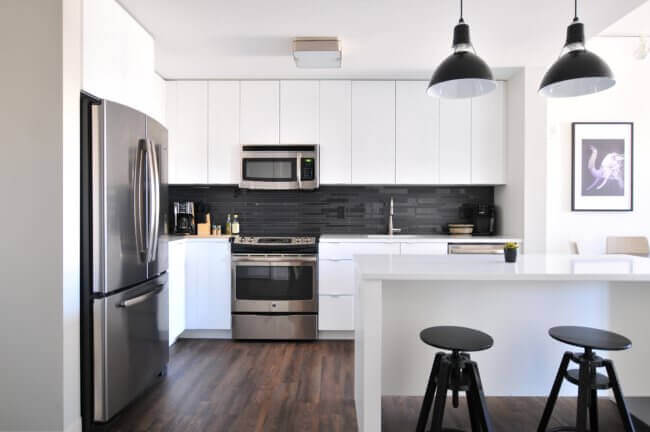 Hardware on your cabinetry kitchen drawers. It will help your space look more streamlined and sleek. Going monochrome will also make it feel like a jewel box
14. Unique shelves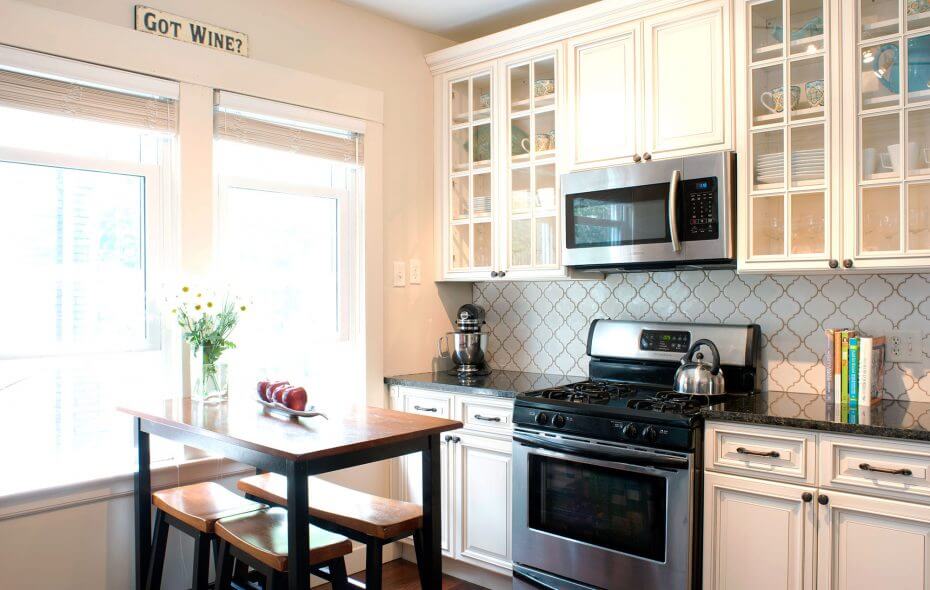 If you're adding shelves for small storage kitchen space, So if you don't want them to look cluttered. Arrange bowls and mugs by color so everything feels cohesive and organize strategically.  Arrange the things according to your choice and take advantage of the small kitchen.
15. Go Bright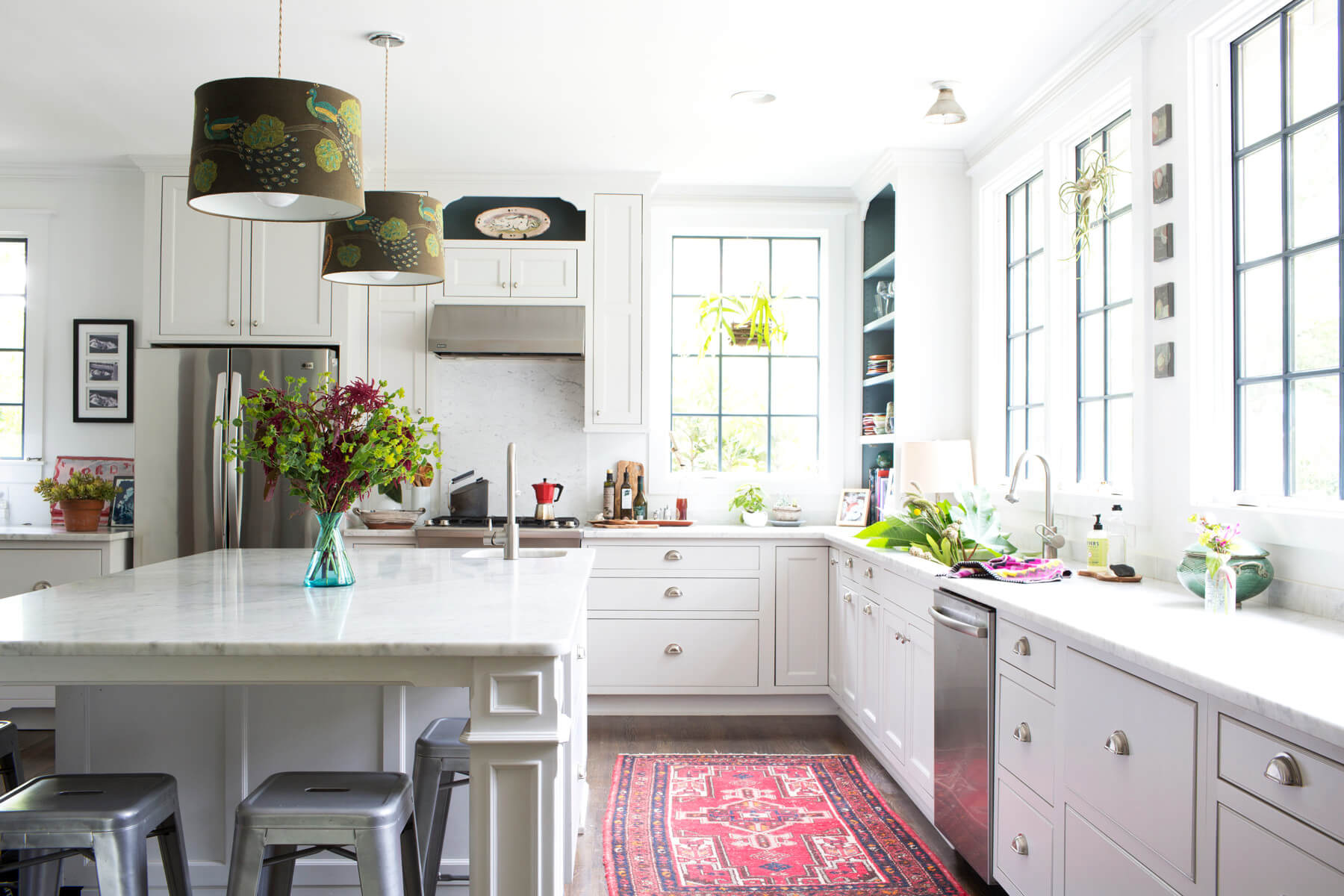 Go with bright furniture and with bright colors. that increase your kitchen beauty. Your Office design Ideas should embody your company's values in a way that makes everyone at work and feel positive and great. It also increases your work speed strengths so with bright.
16. Warm It Up With a Rug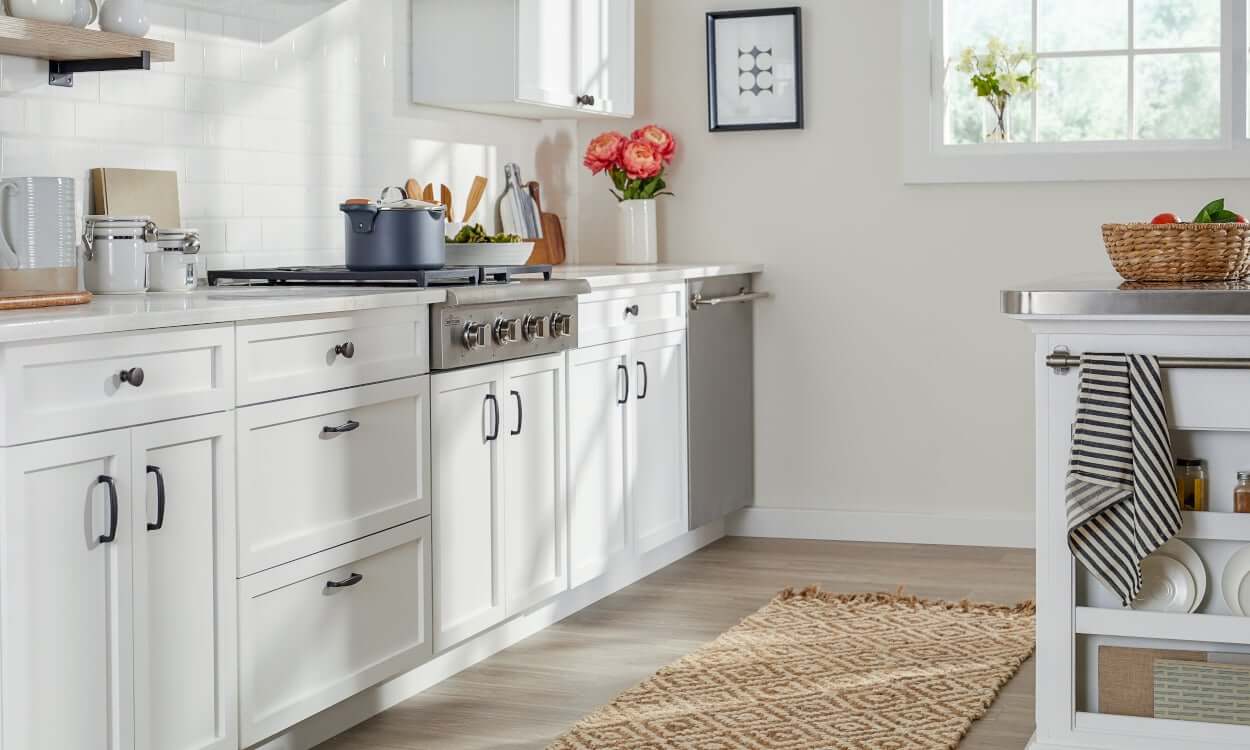 When there is not much touch you can do with a small space without making it feel even smaller, add a rug. It will warm it up and add color and pattern without overwhelming your kitchen. Also, choose a warm color palette and packs plenty of texture and rich materials to add them to your small space.
17. Expose Your Goods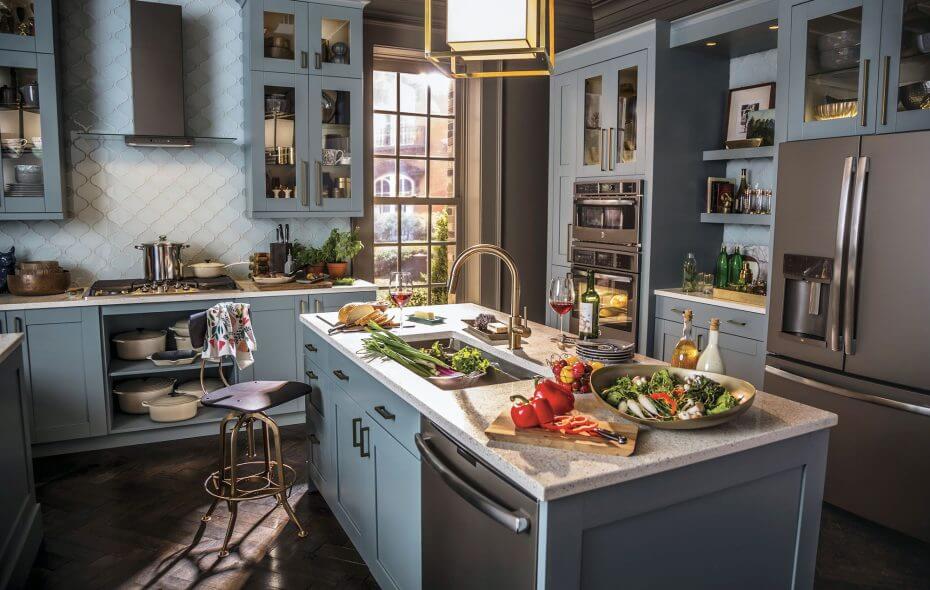 Keeping things white will brighten up with your small space, but that doesn't mean you have to reclaimed wood shelving add pretty contrast and useful necessary storage. The prettiest items are displayed on the displayed shelves and cubbies so the less beautiful essentials can be stowed away in the cabinets.
Conclusion
Create your perfect small kitchen with the given design and collection of small kitchen ideas. You could be ripping out the old and wants to install a brand new kitchen, moving your kitchen into a new design or simply taking a small project to update your current kitchen.
FOLLOW US