Smart Home(make your home futuristic)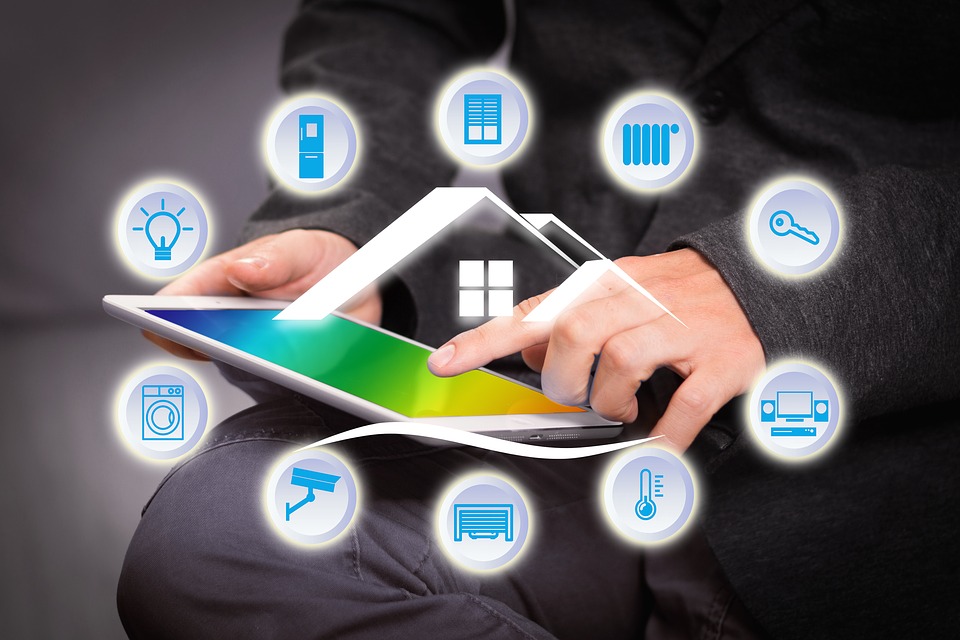 A smart home is a term that refers to modern homes, which have the equipment, lighting and/or electronic devices that can be controlled by the owner, often through a mobile app. Smart Home-enabled devices can work in conjunction with other devices in the house and can communicate information for other smart devices.
Smart home-capable devices may include equipment such as refrigerators, washing machines, dryers, and toaster ovens, as well as heating and air conditioning units and lighting equipment. Some examples of smart home-enable electronic devices are audio and video entertainment system, camera and security system, and computers, laptops and other electronic mobile devices.
Smart Home Automation
Home automation is building automation for a home, which is called Smart Home or Smart House. A Home Automation System will control lighting, climate, entertainment systems, and equipment. This can include home security such as access control and alarm systems. When connected to the Internet system, the Home Device is an important component of the Internet of Things.
A home automation system usually connects controlled devices with a central hub or "gateway". For the control of the system, the user interface uses wall-mounted terminals, tablets or desktop computers, mobile phone applications, or web interfaces, which can also be accessible through the Internet or wireless technology.
Smart Home Technology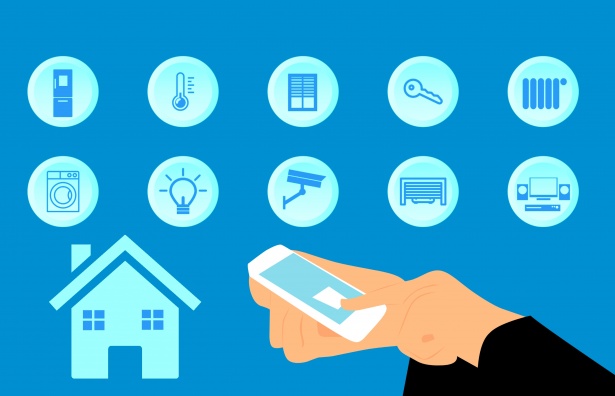 We all know how amazing the internet can be. It provides you access to all sorts of information with a click of a button. But did you know it can help you control your home and save you money? That's right! The future is no longer just science fiction – it's here and it's now! Your home is becoming smart with this equipment.
Imagine that every single piece of equipment you have is connected to the internet. Your TV set, your lights, your stove, your water heater, your washing machine, your vacuum cleaner — the list goes on and on. All of them connected to your wifi, and all of them controlled from your phone or computer. You don't have to imagine anymore. Now it's real. And it's all at your fingertips!
Best smart home products
There is a wide variety of products from which you can choose. They have proven to be trusted and reliable partners for many homeowners.
Smart Appliances
Let's begin by introducing some of the best home appliances on the market today. Home appliance control and integration with the smart grid and a smart meter, taking advantage, for example, to take advantage of high solar panel output in the middle of the day to run the washing machine.
If you are looking for a noiseless, energy-efficient, easy-to-use washing machine, then look no further than the Samsung Washing Machine with echo bubble. You can operate it remotely, and wash your clothes without even being at home!
Smart Refrigerators
What if your fridge could do more than keep your foodstuff cool? Many people already using their refrigerators to hold notes, photos, and the family calendar, but what if your fridge could do all this and more? Smart refrigerators now come with built-in family hub touch screens that allow you to access the internet, watch your favorite show, leave notes for one another, access the family calendar, and more. Smart fridges also can come with the ability to sense temperature fluctuations within, ensuring that your food stays at an optimal temperature at all times.
BEST SMALL APPLIANCE
SMARTER COFFEE: Smart Coffee Maker allows you to control the time of your favorite cup of coffee with a timer through a smartphone. For example, you can fill your grinds before going to bed, and when you wake up, your coffee maker has ready to a hot cup of coffee. Consider that it works with Amazon Alexa, Google Assistant, and IFTTT and it's already ahead of most of its competitor.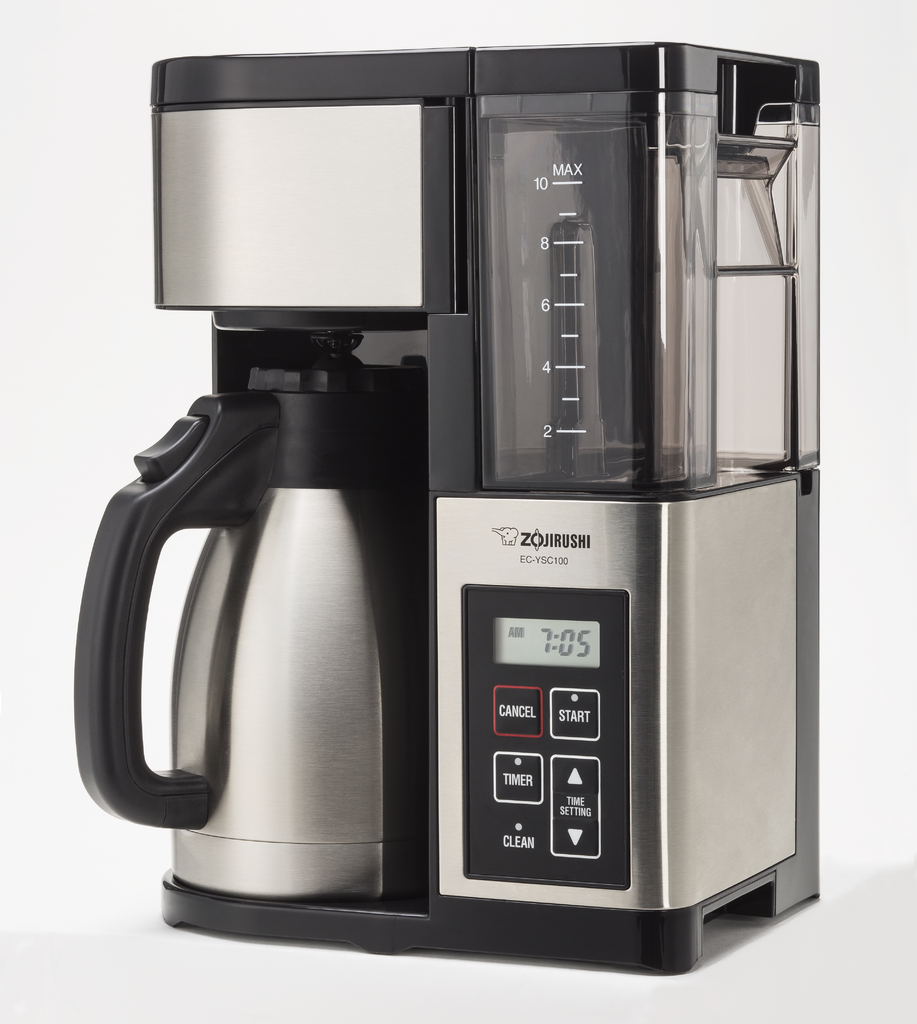 What's so great about a smart home?
You are probably thinking, "I don't need all these things. My home is just fine as it is. "This is true, but the purpose of smart technology is to provide you comfort and ease.
Here are some of the many benefits it offers:
Energy efficiency
Adjusting your thermostat from the office can be a blessing. No more coming home to a cold and uninviting room. In addition to controlling the temperature remotely, even most smart thermostats also monitor the energy consumption of your whole household. They provide useful analysis and insights into your energy spendings.
Saving money
As companies are becoming more and more eco-friendly by the day, so are their products. Most of the new smart technologies use less energy than their previous equipment to perform similar tasks. And saving on energy means saving on energy costs and bills.
More security
In this day and age, home security has become an integral part of our way of life. Have you ever walked out of your home, unconsciously locking the door, only to run back five minutes later to check, because you don't remember doing it? With the new smart technologies, you can simply use it by the app on your phone and lock the door remotely. Easy!
Some Smart Home devices
When you are tired, And how about a machine that can clean your house without you, or when you are watching TV comfortably? Then the iRobot Roomba i7+ The self-cleaning robot is the vacuum cleaner for you! It's hands down the best of its kind, outperforming all of its competitors.
Another device, which can make your life better is the Smart Thermostat. It's stylish and easy to use. Simply adjust it once, and let it do the rest of the work for you!
A smart thermostat is responsible for controlling your home temperature. With many smart devices, Smart Thermostat joins your home network, giving you remote access and control over all the functions of the device. It will save you energy, and it will provide you with useful information and usage reports.
Depending on which area of your home life you are looking to improve, there are many more devices at your disposal. The choice is yours!
Voice Assistants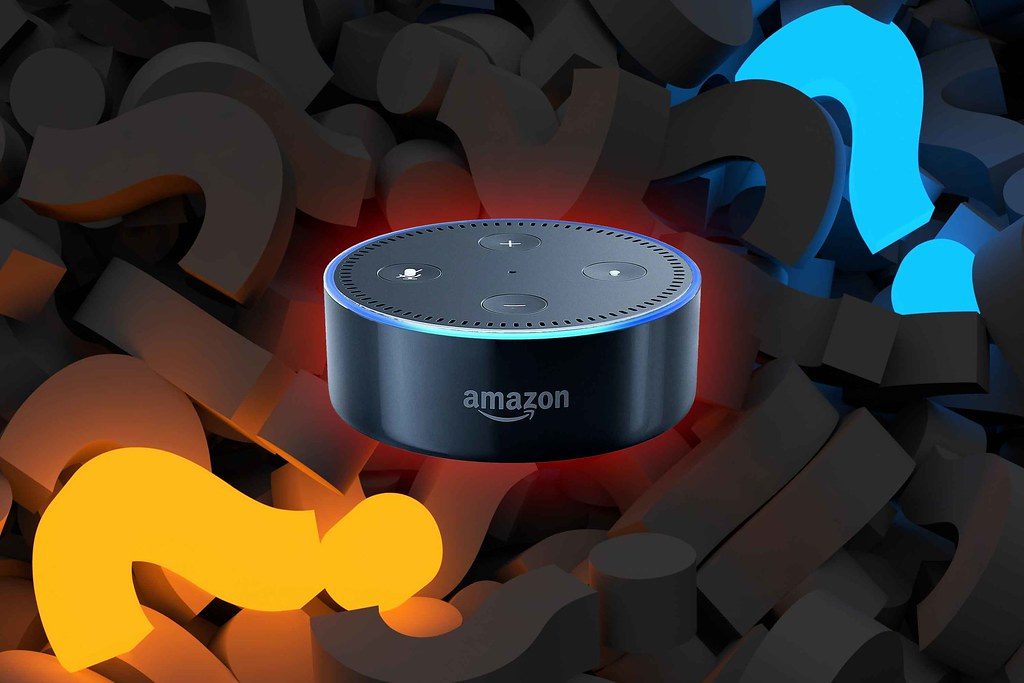 Controlling all of these smart appliances can be overwhelming. So why not take a voice assistant to help you? They resemble a chic cylinder and listen to everything you say. However, you can only activate them using a certain keyword or phrase.
One of the most popular options on the market today is Amazon Echo, or as everyone calls it – Alexa.
Similarly to Alexa, Google Home can also answer any questions you might have, and play your favorite music. It, too, can control the smart technologies in your home; again, including Google allows you to make direct calls to Canada and the U.S. through the smart assistant for free! All you have to say is "Ok, Google." or "Hey, Google." and the world opens up!
Alexa is Artificial Intelligence Software, which has been developed by Amazon. It was a revolution in smart technologies when it first came out at the end of 2014.
Since then, Amazon has sold over 20 million smart speakers.
Alexa can help you in any search you might have, any question you might ask, or any news you might be interested in. She can play your favorite music, tell you the latest football scores, and even control the other smart technologies in your home; Get her to listen to you by starting the conversation with "Alexa, …".
The second most popular voice assistant is Google Home. It launched a year after Alexa, but it has been doing pretty well for itself. So far, it has sold a staggering 16 million units!
Smart bulbs: smart bulb It works with google assistance and Alexa. Bulbs using the popular Smart-Home Networking Protocol require a bridge to communicate with your home Wi-Fi network. This is the technology Philips has adopted for its Hue lineup, but it's not the only one. Wi-Fi: This class of bulb talks directly to your Wi-Fi router, no hub or bridge required.
Switch. It is the successor of the current Belkin WeMo Switch – a Wi-Fi-enabled smart plug that allows you to remotely control your home appliances with your phone sets custom rules and receives status notifications. It also controls through its remote control via iOS/Android app when you are far from the switch. WeMo Insight adds power tracking to the switch mix so you can monitor your use to help eliminate those energy bills.
You can set it up so that you get an alert when your device should last for long or tell your Nest Thermostat that the temperature drops below when your space heater switches. Belkin recommends using Wemo Insight Switch with TVs, washing machines, lights and space heaters.
BEST ONE-BOX KIT: SAMSUNG SMARTTHINGS STARTER KIT
Samsung was the first company to offer a hub that can connect to all of your smart gadgets, and can control them based on your needs. it covers a host of sensors and devices, works with plenty of third-party kits, and is intuitive and simple to use across the board. Easily you can use it. firstly, connect it to your router, complete the several steps it asks you to do, and you are done. Now instead of you taking care of your home, your home will literally take care of you.
When you wake up in the morning, SmartThings will increase the temperature of the thermostat, so that you are warm. It will turn on the lights and put the coffee machine on at just the right moment. That way you can enjoy a fresh cup, without wasting any time.
Once you leave for work, it will turn off all the lights and appliances, which are not essential. All in all, it will save you a lot of time, and a lot of money.
Smart home devices may seem unconventional at first. However, their only goal is to make your life easier, be kind to the environment, and save you money in the process. Now that sounds like a good deal!
The best smart home gadgets
Shopping around for the best smart home gadgets in 2019 is much easier than it was a few years ago, with big name brands like Nest, Philips, Samsung and many more now offering a host of the excellent smart home – anything can be visible due to the light only. we're here to bring you the best smart home gadgets on the market in 2019. Whether you're after a smart thermostat or a smart bulb, we've got the smart home devices and the buying advice you need. here are some latest device to living in a smart home.
Amazon Echo.

voice assistance.
Samsung Starter Kit.

Monitor, control and secure your home from anywhere.
Nest Thermostat.  

Energy-saving smart home temperature control remotely by phone or voice assistance

.
Philips Hue.

wireless lighting system,

colorful bulb.
Lifx bulbs.

Wi-Fi connected LED smart lighting.
Sonos speakers.  

ultimate wireless home sound system with brilliant sound.
iRobot Roomba 980.

a

robotic vacuum cleaner with wifi connected.

Belkin WeMo Insight Switch.

These plugs allow you to control remotely.
Smart Home Security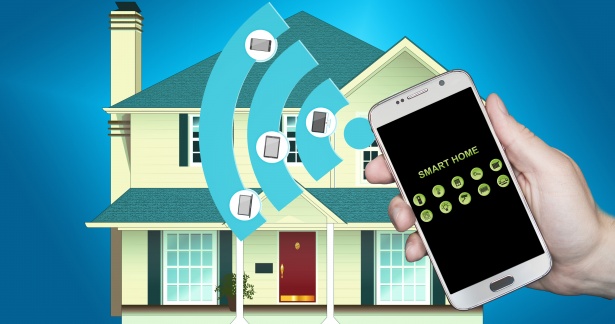 It is easy to secure our home with the use of latest technology and devices. Streaming Security and Home Automation. A smart home security system connects to your Wifi so that you can easily monitor and control your security devices using your smartphone. Some of the technology for security given below.
Smart Home promises a futuristic good home experience, where everything you need is just a simple voice command, even when you are far away from home. There are some great gadgets that allow you to do a lot with home automation, many of which are included in the Home Security System. These include smart doorbell, smart lock, smart camera, smart thermostat, smart light, and smart smoke alarm. The home automation devices can work with your home security system are given here:
Smart Doorbells
One of the most common and security-focused components of a smart security system is smart doorbell cameras. These include a small camera in the Dorbel button. When someone rings the bell – or approaches the door on the basis of the system—The doorbell sends alerts on your phone and activates the camera, You have a clear picture to see who is there, no matter where you happen to be.
Doorbell cameras are very useful, and there are many great options, such as Ring Video Doorbell, Vivint and August Doorbell Camera. These are features you'll want to look for in a video doorbell.
High-resolution video

Motion sensing

Two-way audio
Smart Locks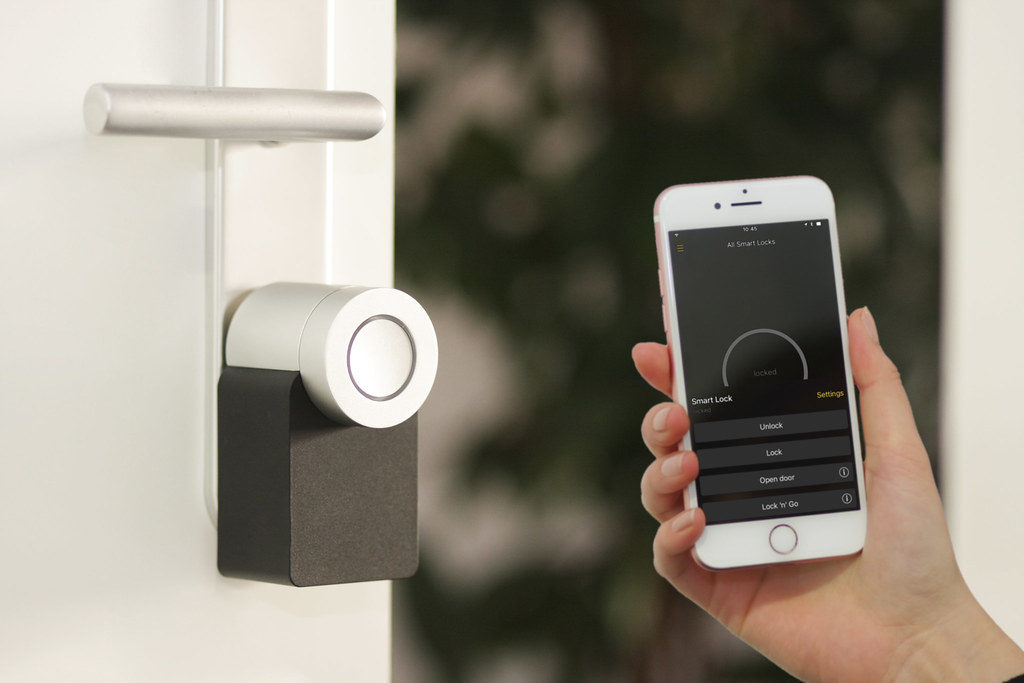 Smart locks are not only good for security, but also for convenience, often allow you to completely forego the key. What makes them smart is their ability to communicate with your smartphone via Wi-Fi or Bluetooth, allowing you to lock and unlock your door from anywhere. Many also have automatically lock and unlock system means when they detect your phone approaching so that you can come and go without ever having to worry about whether the door is locked.
There are a couple of different styles of smart locks you can choose from. The first is more traditional, with a number pad or touchscreen where you input a code that unlocks your door. Examples include the Samsung SHS-P718 Digital Door Lock and the Schlage Camelot Touchscreen Deadbolt.
The second type forgoes the keypad and screen entirely, and it instead relies on an app on your smartphone to handle the locking and unlocking duties. Examples include August Smart Lock and Lockitron Bolt.
One last thing to be aware of when choosing a smart lock is whether or not it can also accept keys. Some people feel better knowing they have this option, but not all smart locks provide a traditional key slot.
Smart Cameras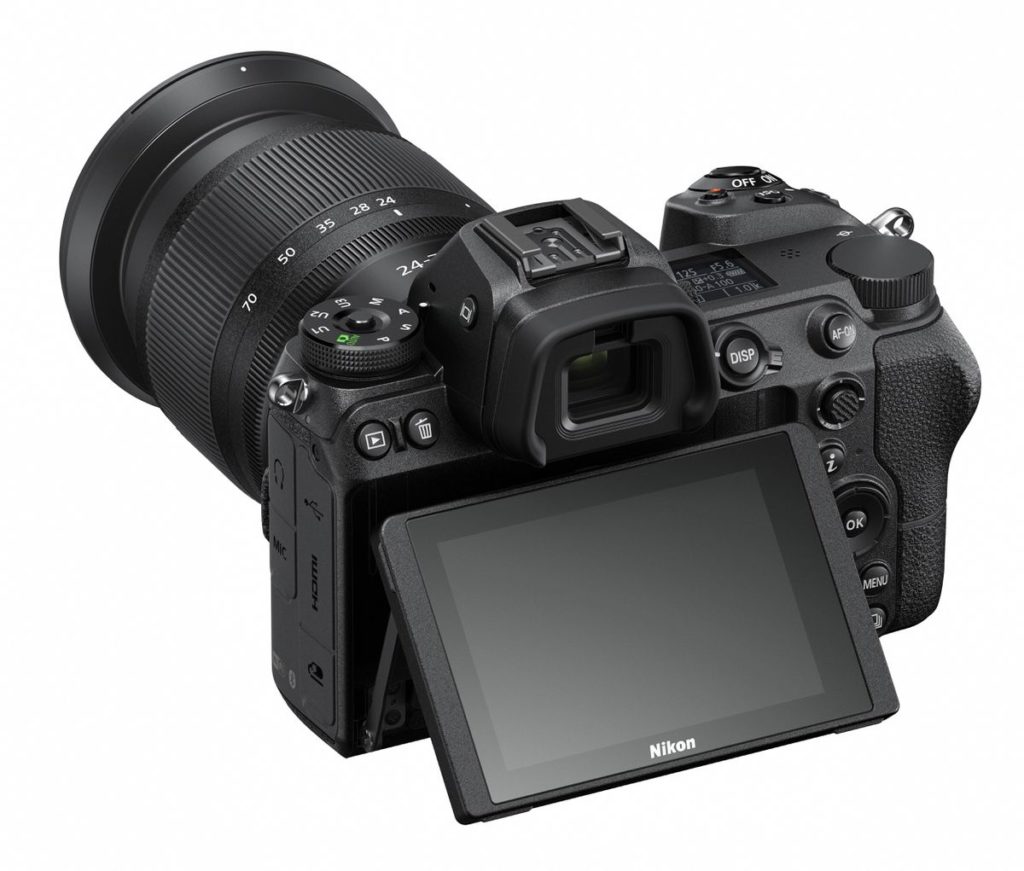 Smart cameras take the traditional safety camera concept and change the dial up to eleven. These cameras incorporate Wi-Fi connections that allow them to be viewed and controlled remotely using a smartphone app. Many people can upload footage to the cloud for storage, thereby eliminating the need for potentially complex on-site storage setups.
There are a lot of options in this space. Choosing one starts with knowing whether you want an indoor or outdoor camera. The main difference is construction: Outdoor cameras need to survive the elements, which usually means they are bulkier and made from tougher materials like metal. Indoor cameras can be smaller and more discreet because they aren't as likely to get beaten up or tampered with.
In either case, the features you want to see include high resolution, a wide field of view, motion detection, and audio recording. Normally we would include Wi-Fi connectivity as an essential feature, but because we're talking about smart cameras, Wi-Fi is a given. Some recommendations for great indoor cameras are the Nest Cam and Vimtag 361 HD. For outdoor cameras, check out the Amcrest QCAM and the ZOSI 960H. Any of these options will serve you well.
Smart Thermostats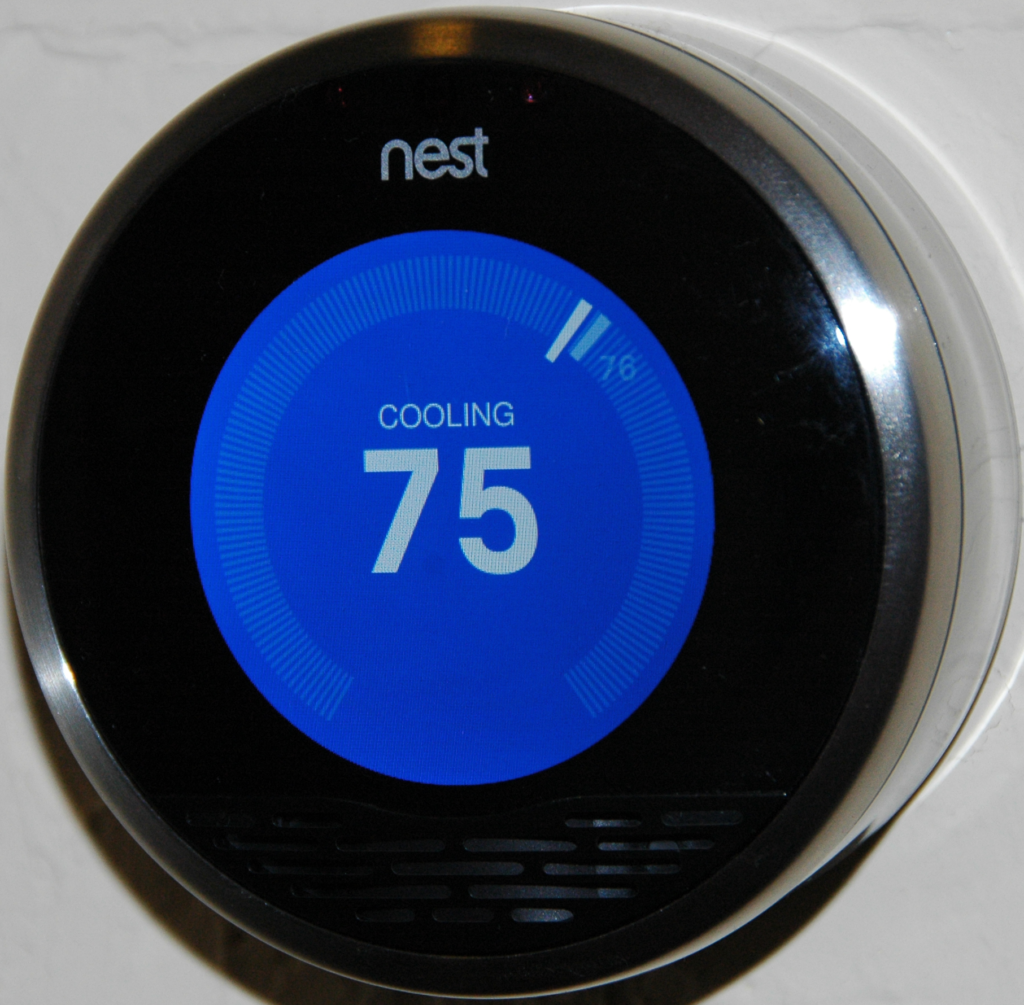 Many smart home security systems include smart thermostats. These easy electronic tools can help you save energy – which is good for both the environment and your wallet. Like other smart home features, they connect to your home Wi-Fi network and are controlled by an associated app on your smartphone.
The neat thing about many of these thermostats is that they learn your climate preferences—such as if you like it warmer in the morning—and even what times of day you're home and away. The result is that they can work proactively to keep your home at the most comfortable temperature for you without you having to lift a finger. And they do it all with a high degree of efficiency, reducing energy consumption by 30% or more in some cases. As a final benefit, smart thermostats can send you an alert if the temperature in your home becomes excessively high or low, which could indicate a fire or a pipe freezing risk.
Top smart thermostats include the Nest Learning Thermostat and the ecobee3 Smart Thermostat.
Smart Lights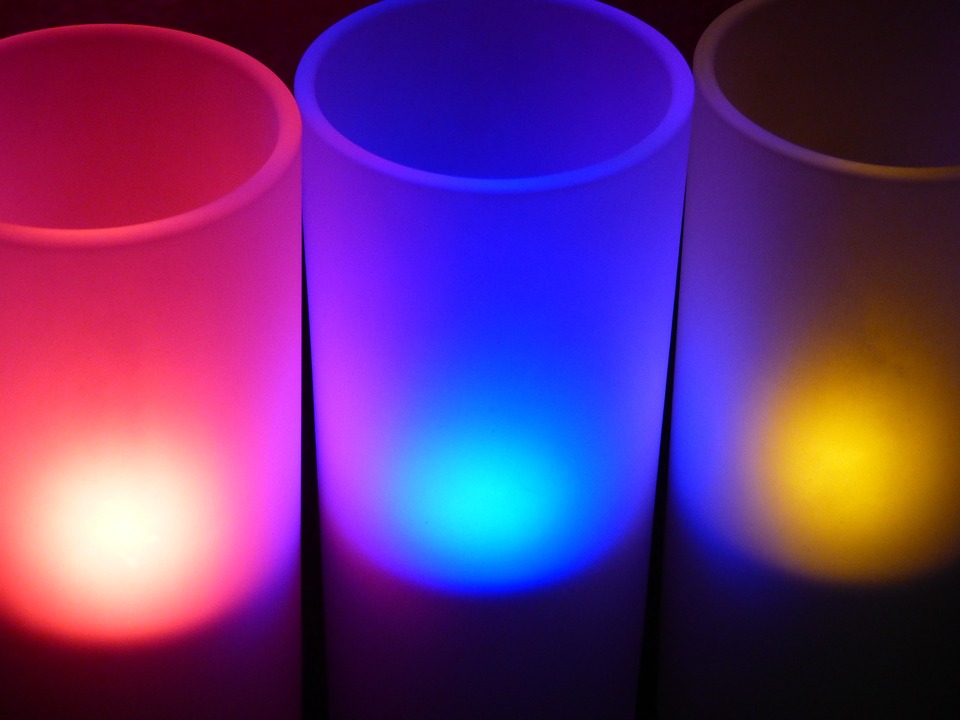 Smart lighting combines convenience and enhanced security. These are Wi-Fi enabled LED light bulbs that can be controlled from a smartphone app. You can turn the bulb on or off – either manually or on a schedule – you can dim the bulb, and choose the color from a certain endless array of colors. And all this can be done from anywhere. You don't need to worry about whether you remembered to leave a light on before heading out on vacation.
There are a lot of solid choices for smart lighting, but two of the most popular are Philips Hue and Belkin WeMo. You can purchase bulbs individually or in starter kits, making for convenient setup. They can seem a little pricey for light bulbs, but keep in mind that they're LED bulbs—so they last much longer than conventional incandescent bulbs. Philips rates its Hue bulbs at an average of 15,000 hours.
Smart Smoke Alarms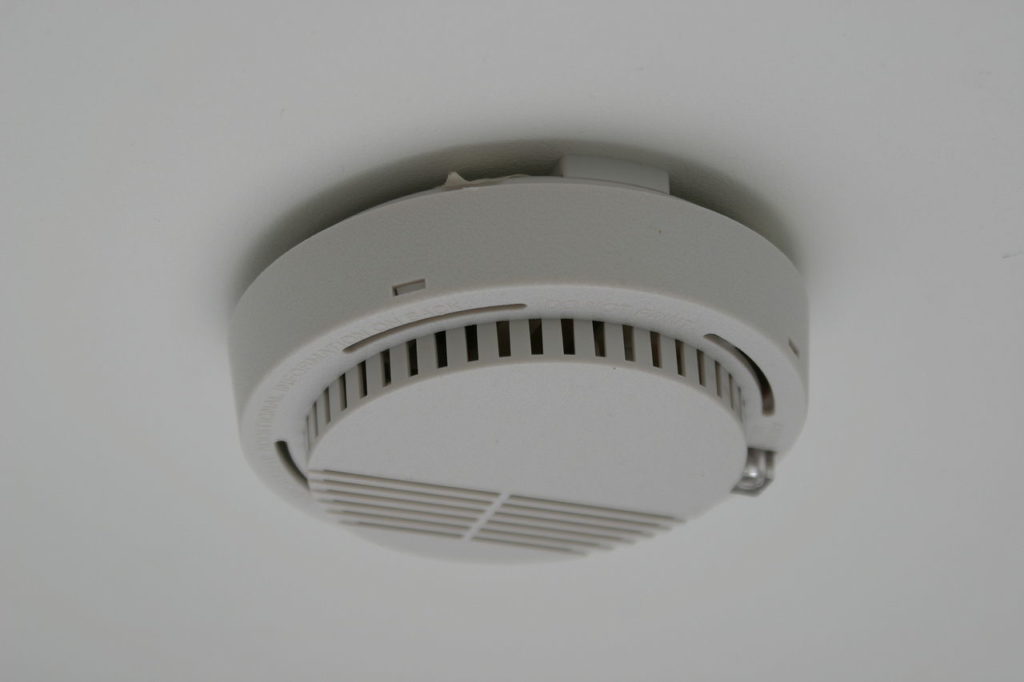 The last common home automation feature of a security system is a humble smoke alarm. This device takes conventional smoke alarm and brings it into the digital age, With the ability to connect pinpoint Wi-Fi and exactly where the fire is on. The really nice thing about these alarms is that they can send the alerts to your phone so you can be aware of any issues even when you're away from home. You can also easily silence them in the event of a false alarm.
The top selection in this category includes the Nest Protect and First Alert link. In addition to both the smoke detects carbon monoxide and alert you in a human voice rather than a horror alarm tone. If you have any further questions about home automation systems, take a look at our guide to home automation.
Build a Smarter Home
With many different types of smart technology around you, you will not have any problem customizing your home to meet all your needs. To help ensure that you invest in some or all of the smart technologies, your home does everything you want it to do.
Android Widgets for your home screen
A widget is a simple application extension that is often part of a larger app already installed on the device. Widgets come in all sizes and shapes, are customizable, and live on any available home screen for quick access. Widget App brings dozens of smart products – light, lock, sensors, thermostats, security and more – There are dozens of the best brands so that you can control them from anywhere.
Some features are-
Receive alerts that tell you what is happening in the house.

Trigger to turn on your alarm and light automatically when fire or smoke is detected.

See who is on the front door and use your phone to unlock it from anywhere.
It explores other features in the app, such as Shortcuts, Schedules, and Robots, to customize your smart products
What Is a Smart Home hub
A Smart Home Hub is your Smart Home Command Center. You can also connect other devices to the hub. Hub gives you remote control access to these devices through the app. A smart home hub is a hardware or software that connects devices to the home automation network and controls communication between them. Smart Home Hub, which connects to local or to the cloud. It is useful for the Internet of things like Zigbee or Z -Wave protocols or Bluetooth devices (IoT) rather than Wi-Fi.
FOLLOW US