What You Need to Know Before Buying Bed Sheets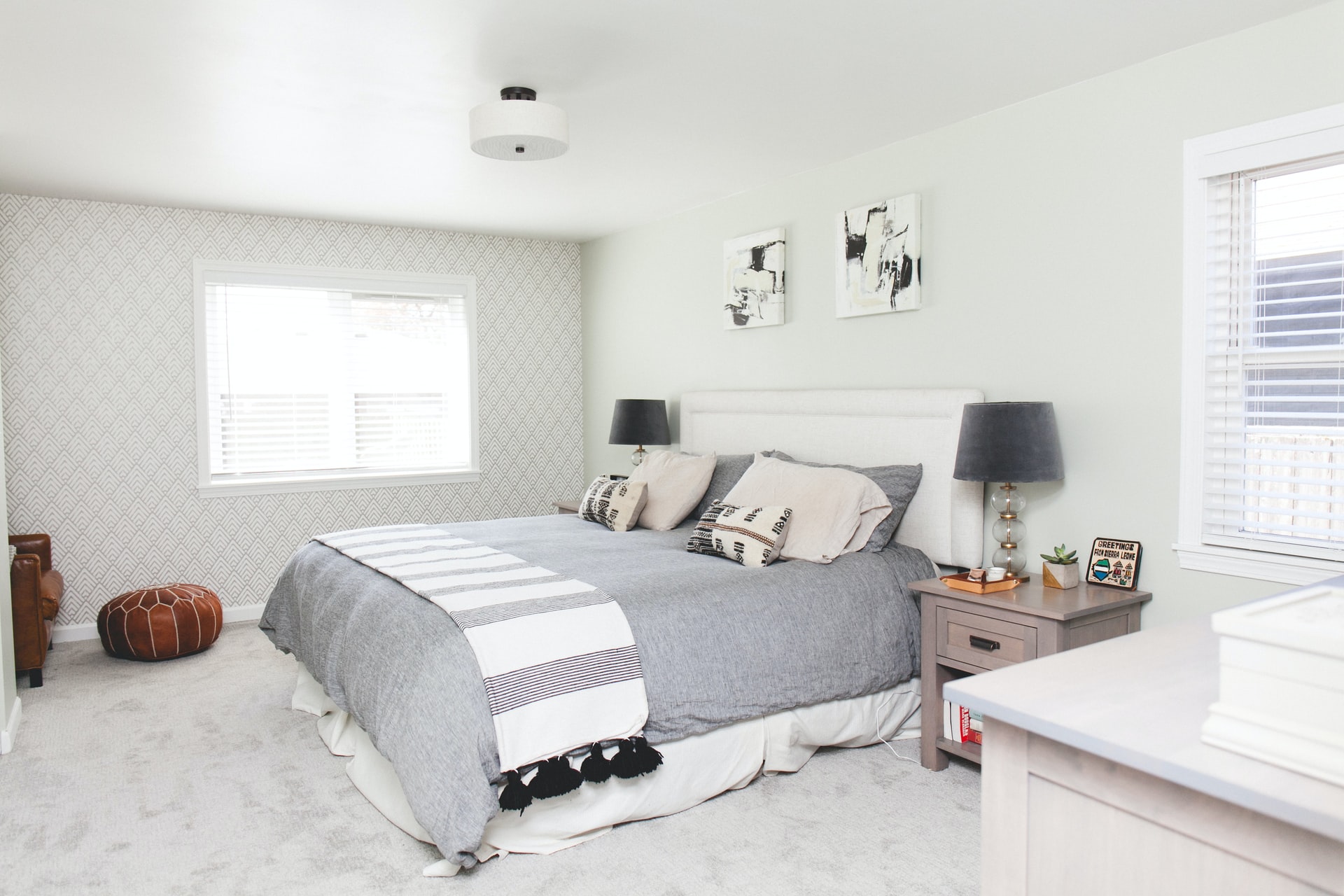 Remember when you were a kid? It didn't matter if the quality or material of your bedsheets was bad; the only thing that mattered was having your favorite cartoon character imprinted on them. But being an adult means you have to prioritize logic over sentiment or a childhood fascination. And buying the right quality bed sheet comes with many logical considerations.
You must check all those required criteria before you buy a bed sheet on which you will be sleeping through the night. Besides sprucing up your bed, a good quality bed sheet can provide you with better sleep by regulating your skin breathability, body temperature, and overall comfort.
However, with all the terms like thread counts, fiber content, weaving, texture, materials, and size, it can be a little confusing if you are shopping for the first time. Here is a little breakdown of what you need to prioritize when you are buying bed sheets.
Fabric
While cotton is the most common material used in bedsheets, there are a plethora of other materials that you can consider. For regular use, cotton might be the most suitable option. If you are looking for luxury sheets, there are pricier and finer options like Egyptian cotton, satin, or silk.
Cotton
Cotton is breathable and better for absorbing moisture from the skin, making it the ultimate option for hot sleepers. The quality of cotton depends on the length of the fiber (also known as staple length); the longer fiber usually provides good quality sheets. Shorter ones are prone to breakdown.
Egyptian Cotton
As the name suggests, Egyptian cotton is only made in Egypt near the Nile valley. The unique microclimate of the Nile provides the optimum condition for growing high-quality extra-long cotton staples. As the production and output are special, you have to pay extra for this luxurious comfort.
Bamboo Rayon
Bamboo rayon is made from bamboo, albeit with lots of chemical treatment. Similar to cotton they have high moisture absorption power and are suitable for year-round use. However, the price is slightly higher than regular cotton as they are still a new addition to the market.
Cotton Blend
Cotton blend is a composite of natural cotton and synthetic material. Since they are mixed with synthetic fiber, they are more affordable and less wrinkle-prone.
Pima Cotton
Pima cotton is a somewhat American twist to Egyptian cotton. While the staples are shorter than the Egyptian cotton, they still bear the superior level of comfort people usually look for.
Silk
Silk is the best option for people who have sensitive or allergic skin. Silk can also add to the decor in your bedroom. However, silk requires careful handling with hand washing and mild detergent.
Tencel
Tencel is an eco-friendly option as it comes from eucalyptus. The material is breathable, soft, and less likely to wrinkle.
Thread Count
It might be the first thing that pops into your mind when considering bed sheet quality. However, it is not the most important attribute of a bedsheet, and a higher thread count doesn't necessarily indicate good quality.
Thread count is the tread number woven (both horizontally and vertically) within a square inch in any type of fabric. For bedsheets, this number can range anywhere between 200 to 600.
The higher the thread count is the tighter will be the weaving, resulting in a soft yet durable fabric. However, there is a downside to increasing thread count. The material will be heavy and lose its breathability, which is a big trade-off for a bedsheet. To get a fine balance between breathability, softness, and lightness, you need to consider a thread count between 250-350.
Types of Weaving
Fiber is the unit that makes up an entire sheet. How fibers are woven together impacts the quality of its texture and breathability of the bedsheet. There are various types of weaving used for bed sheets, and each one has its perks and downsides. Percale, jersey knit, flannel, and sateen are some of the most used weaving in bedsheets.
Percale
Percale is regarded as the strongest type of all weaving. In a percale fabric, you can get up to 800 thread count. The one-over, the one-under pattern gives a smooth, lightweight, and breathable quality. Percale is mostly used for cotton.
Flannel
Being 100 percent cotton, the flannel has a fuzzy appearance. As the loose fibers are brushed away from the fabric, it creates a raised or fuzzy surface known as napping. The fuzzy texture traps heat, making it suitable for winter use.
Sateen
Sateen is not the same as satin. While both provide a silky luxurious feel, satin is much lighter than sateen. Sateen has a three-over and one under pattern. As the pattern exposes most of the surface of the yarn, it provides a smoother and silky feel. Sateen fibers are heavier and can retain heat during winter.
Twill
Twill knit has a unique diagonal pattern. As it provides a rough durable texture, it is better suitable for bedding material.
Jersey Knits
Jersey knits follow a similar knitting pattern to a jersey or a T-shirt. Just like T-shirts, they are stretchy and prone to snag and tear.
Fits and Size
The right size or fit of a bed sheet not only enhances the interior of a bedroom but also adds to comfort. The size usually depends on your mattress size. While you can always fit a larger bed sheet around a smaller mattress, it might reduce the aesthetic of the bed. The usual mattress size categories are twin, twin XL, full, queen, and king.
Despite being in the same category, the mattress size can differ due to production error or wear. To be on the safe side, always measure your bed before buying sheets. Another thing to keep in mind is that the sheet size can shrink after the first wash, so avoid buying the exact same fit sheets for your mattress.
The Bottom Line
While the material, weaving, and thread count can give you a good idea of the quality of a bedsheet, it is a comfort that you are looking for the most, and the level of comfort is subjective to the person who will be sleeping on it. So consider your body temperature, sleep pattern, and local climate, and don't get misled by product labels that boast a higher thread count or fiber content.
FOLLOW US