Easy Front Door Decoration Ideas For Your Beautiful Home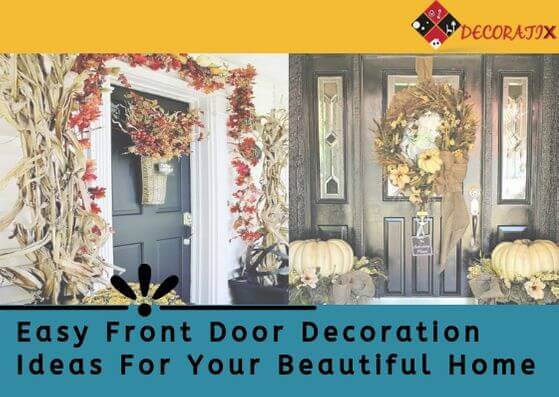 First Space is your mantel (Mantel is a modern English mainly a word,  that refers to the shelf above a fireplace). And the second space is your front door! (exterior door, the entrance at the front of a building) While everyone appreciates a pretty wreath on the front door decoration, sometimes you want to go beyond the wreath and decorate the door with something different, unique and fresh.
A home needs a perfect gateway to the entry door, So before you build a house so gives the first priority to your front door decoration. The main entrance of any home can reveal much about the house and its inhabitants, so why not make the best of it? There are plenty of key elements that can make your front door entryway successful.
Front door decor can create a positive mood. So greet your guests here and add curb appeal to your favorite home by adding fresh color and unique style from your front home decor.
So we have to bring For you a list of easy front door decoration ideas for you. 
1. Privacy Wall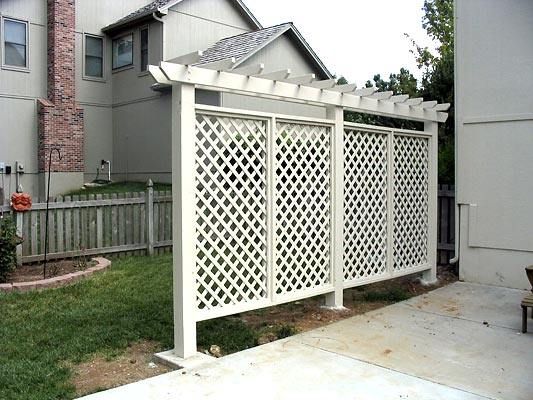 A comfortable outdoor privacy wall, seating location is brightened by LED string lights in a contemporary yard. A high privacy wall fence produces a sense of privacy under the shade of trees initial to the area.
2. Curb Appeal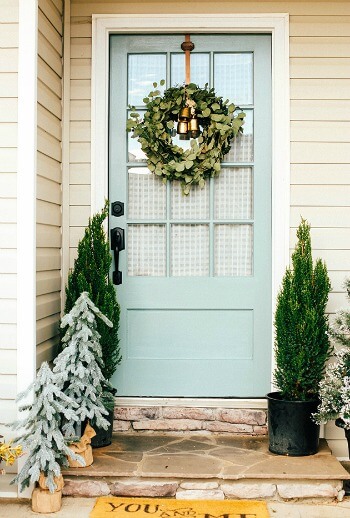 The general curb appeal of our house is beautiful and unique. The front door color has to be modified first. For any type of curb appeal make your doorway beautiful. So you can 90% positive Curb appeal. If you want you can go with a dark blue/grayish color. Hague Blue paint is a really pretty dark blue that would probably look almost black in shade. add the curb appeal for a front door and give your home a perfect appeal.
3. Classic Porch Fixture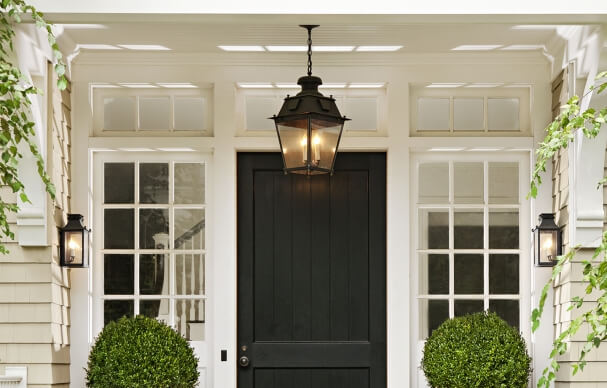 Refreshing your home's light fixture does not require you to stray away from a classic design piece.  Rather than framing the front door with a pair of traditional sconces, the designer opted to dangle a single gas lantern, from the ceiling. Symmetry is still achieved by flanking the door with twin, Terra cotta planters. That helps in Classic Porch Fixture door decoration designs.
4. Make a Statement with Ironwork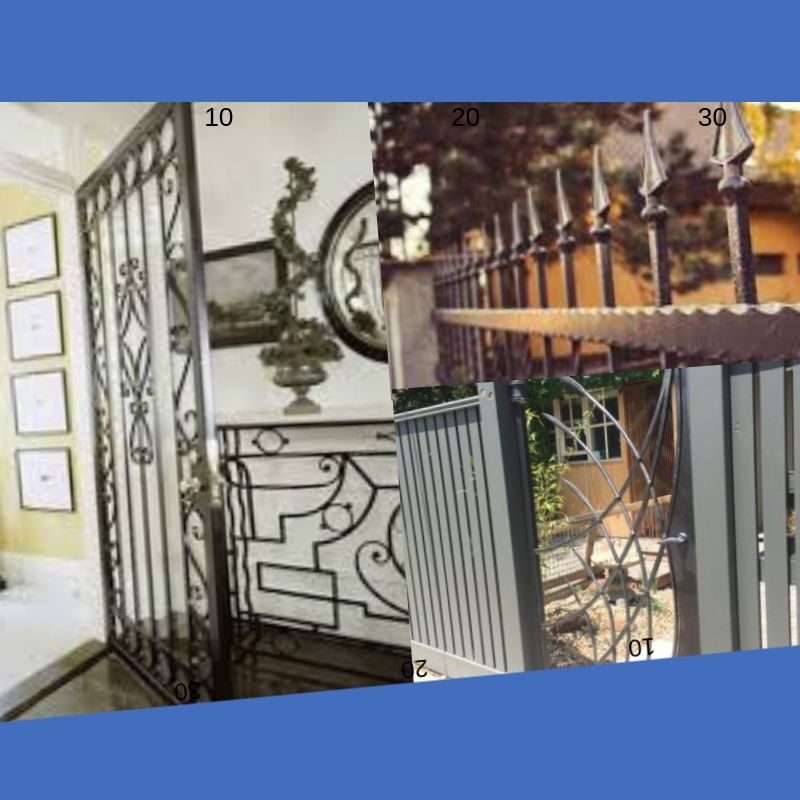 Make a statement with ironwork design is to be unique and classy. Enjoy your cheap metal art our home is a representation of your style and personality. Our artisan single or double custom made or done in a careful, iron front entry doors reflect your taste while boosting your home's curb appeal and value. because the durable construction of our wrought iron security doors adds an additional layer of protection for your home or commercial building and gives outdoor a good look.
5. Install a Dutch Door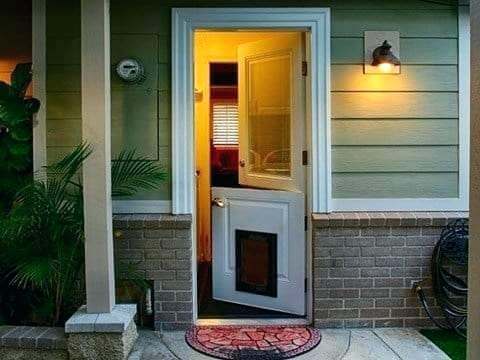 You might be thinking that dutch doors only belong in daycare centers. They are pretty much perfect for keeping the little crawlers corralled while letting in the sunshine and fresh air. However, there are several practical ways that you can add a dutch door into your own home and it will look like it was meant to be perfect for your home.
Here are a few tips for add dutch door decor.
Blue dutch door country front design
She shed dutch door
Traditional exterior
Red dutch door
6. Play with Asymmetry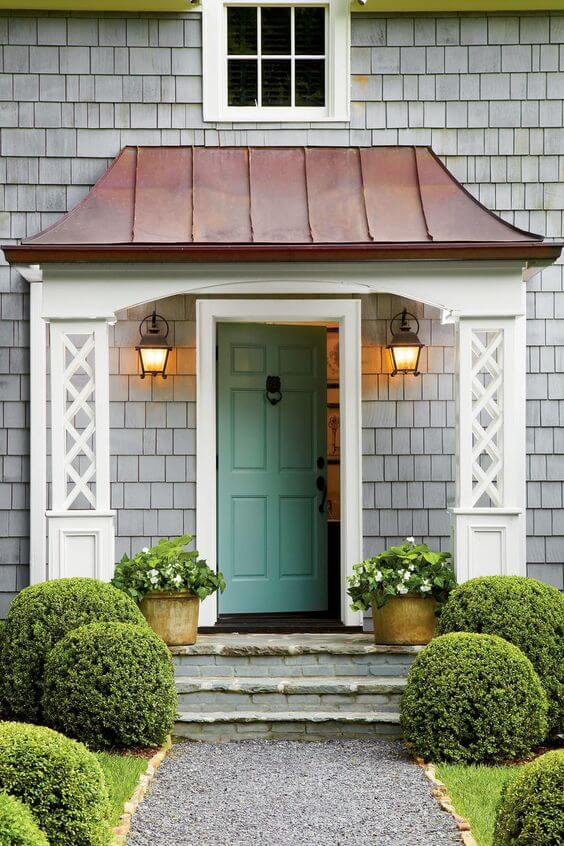 Matching cornstalks, an array of pastel pumpkins, and a charming door wreath bring this neutral color palette to life. If you look closely, you can also see more mini pumpkin inspiration lining the Topiary. Play with unique and incredible asymmetry appeal to your front door. It will give your home a new modern look.
7. Create Contrast with Door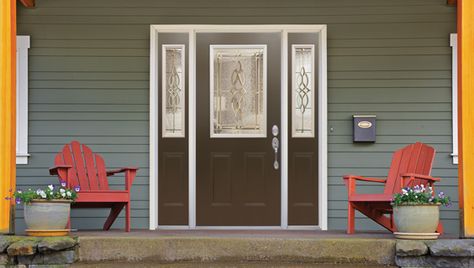 If there will be the brightest of doors. For instance, the door may be a deeply saturated purple, cherry red or blazing blue.it's not a strange color-coding system used by a nefarious secret society's meeting spaces. It is simply a highly creative way designers are finding to incorporate bold color for a home. Accent walls, these accent doors are a wonderful way to add a pop of color to your space and perfect contrast.
Take a look below to discover how to create the accent door for the house.
Black and white contrast
Cherry red door
Bright yellow accent door
Matching bright blue
8. Use Reclaimed Materials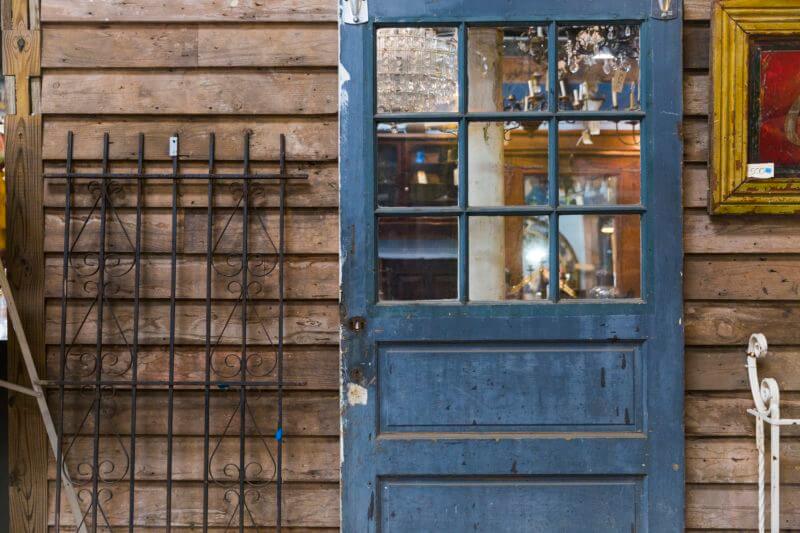 You can reclaim materials for door decoration. Add backboard lights and industrial light fixture gives this simple idea for extra shelving a stylish country look to the doorway. Get the tutorial at Bulb to Blossom. Fix an old door to a small chest, paint them both in the same color, then add hooks and use sandpaper to create a weathered look.
9. Install an Antique Door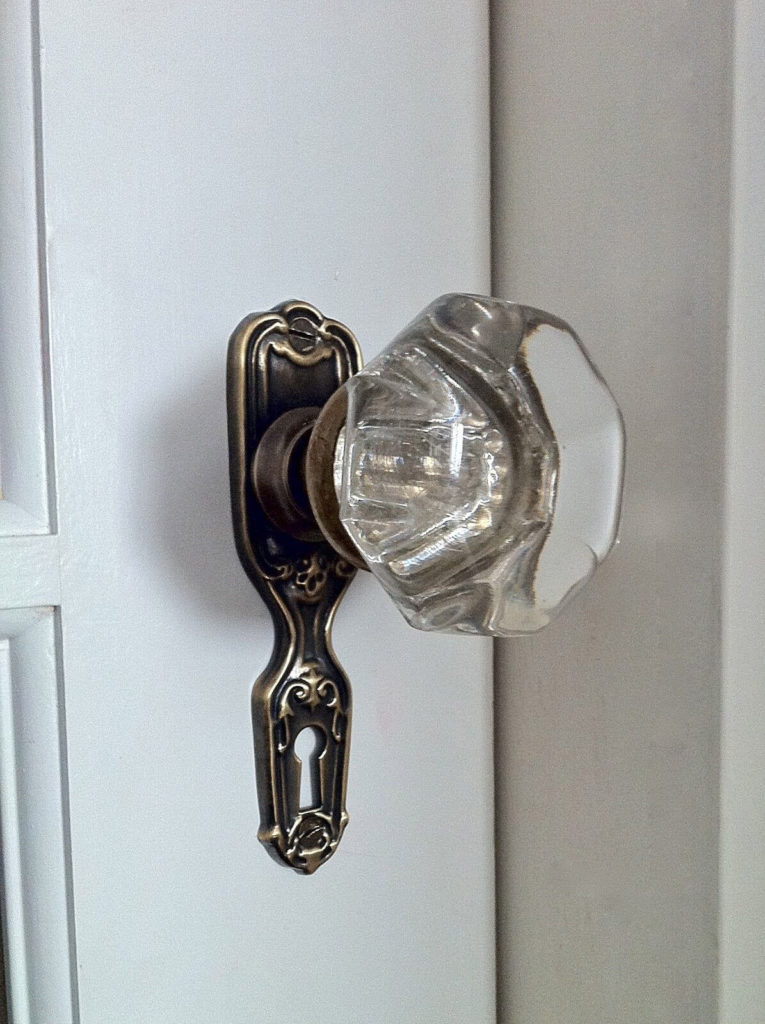 Install an antique door lock for the front door. It will help you to create a unique style door look for an outsider. Antique look door at the doorstep. Add beauty and elegance to residential and commercial sites. Fine handcraftsmanship from skilled artisans, exterior,  the doors provide a feel of the olden and golden era. So add the antique look for the outdoor doors of your house.
10. Stunning Door Frame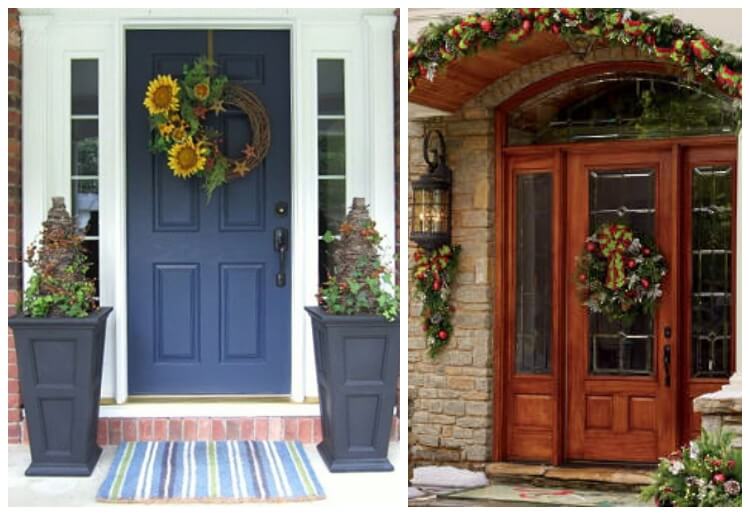 Add some stylish and beautiful blank frames on the front door. Front door and frame cost to install exterior door and frame install front door cost to, install exterior door and frame front door frame for the outdoor door. The front door and photo frame replacement entry door cost to replace the entry door replacing.  Door cost to replace front door and frame cost to replace entry door replacement frame front. And frame sets front door frame kit.
11. Customize a Standard Glass Door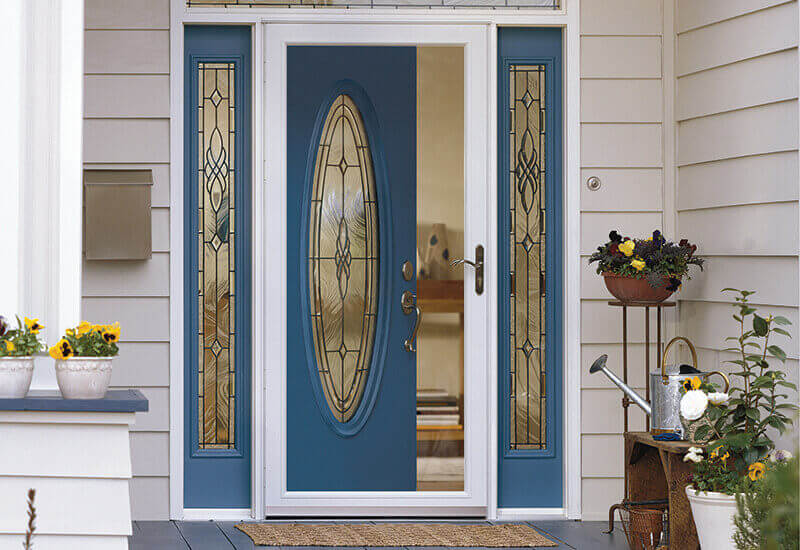 In most of the homes, door frames are typically measured to a standard size to make door replacements easy. Standard glass doors typically consist of two sections: a fixed glass panel and a sliding glass panel though, three-panel doors are also common. To customize your front door according to your requirements.
12. Illuminate the Entrance with an Outdoor Light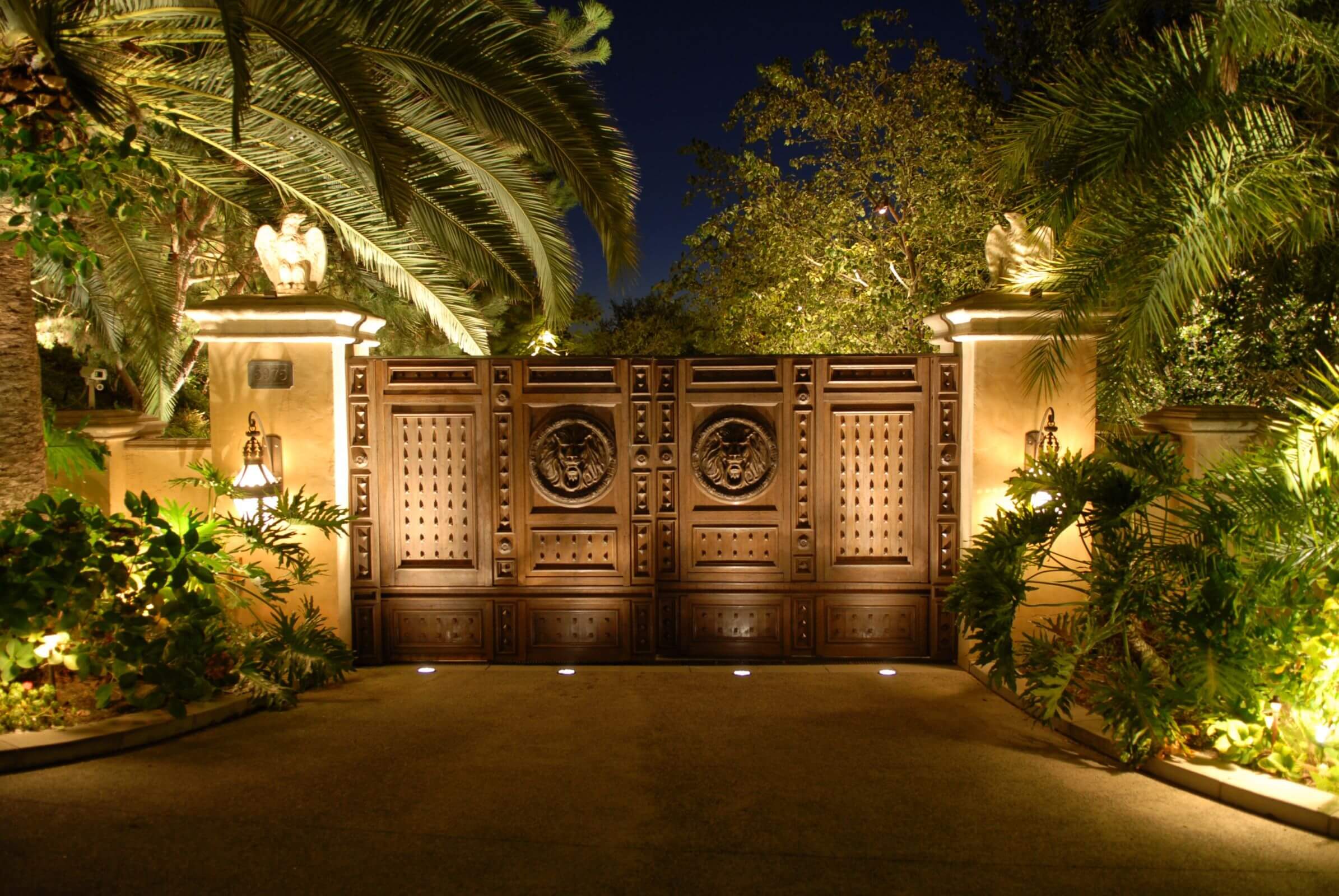 Create an enchanting illuminated photo frame to the display to the entrance by screwing rope lights to the back of a glass-paned door and then adhering your favorite snapshots. Illuminate the entrance with the outdoor coloring light. You can also add exterior designs of light to decorate your front door entrance and outdoor areas.
Buy color changing solar powered glass ball for your home decor from shared link
13. Add some Greenery as a Natural Accent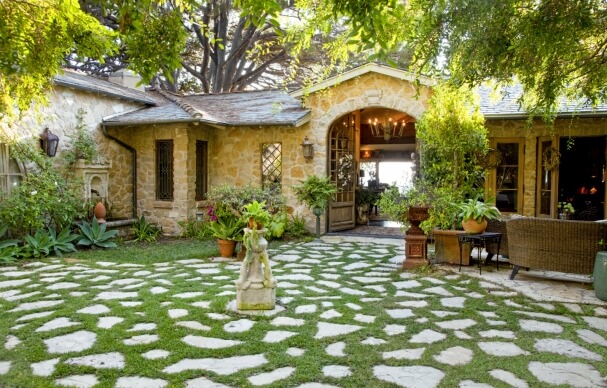 Greenery is a natural extract for living things. Add a provide backdrop, with easy to please green as your backdrop, be bold and add a dash of color here and a splash of color there to take an outdoor space from dull to dazzling with some greenery as a natural accent.
14. Opt for French Doors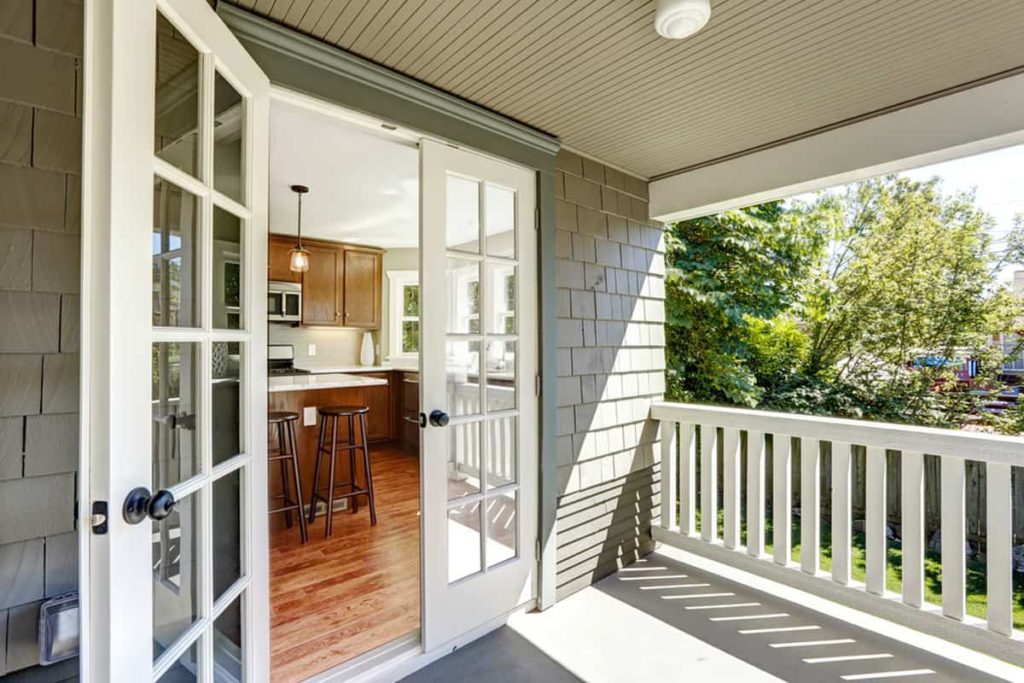 French Doors. Modern home doors , but it takes on a traditional style, our French Doors allow you to flood your home with natural light and make the most of outdoor views without compromising on security.
15. Front Door to the Shutters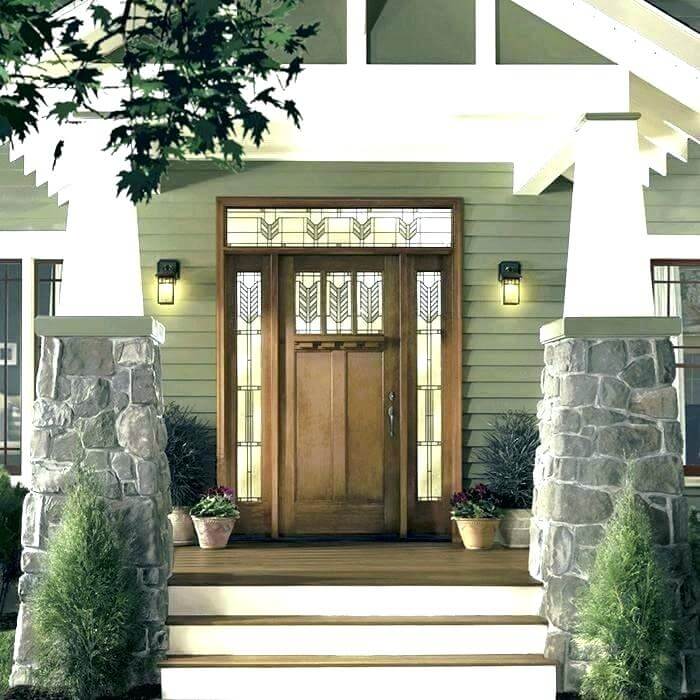 Shutters for front door related post shutters match front door shutters front door. Shutters for front door how to paint vinyl shutters for front door side windows shutters for front door window. shutters for front door window shutter plantation shutters front door shutters for front door window. front door shutters exterior glass new best beige house ideas on shutter colors excellent color images front door shutters plantation shutters for entry door plantation shutter.
Besides this, you can use front door blinds to make you front door decor more attractive and decent. You can buy blind for yu front door from the shared link.
Conclusion
Front door and frame cost to install exterior door decoration ideas. front door and frame replacement entry door, or outdoors. Add the given list according to your choices. Add The better and better front door decorations ideas. To create beautiful wonder decoration for your homes.
FOLLOW US